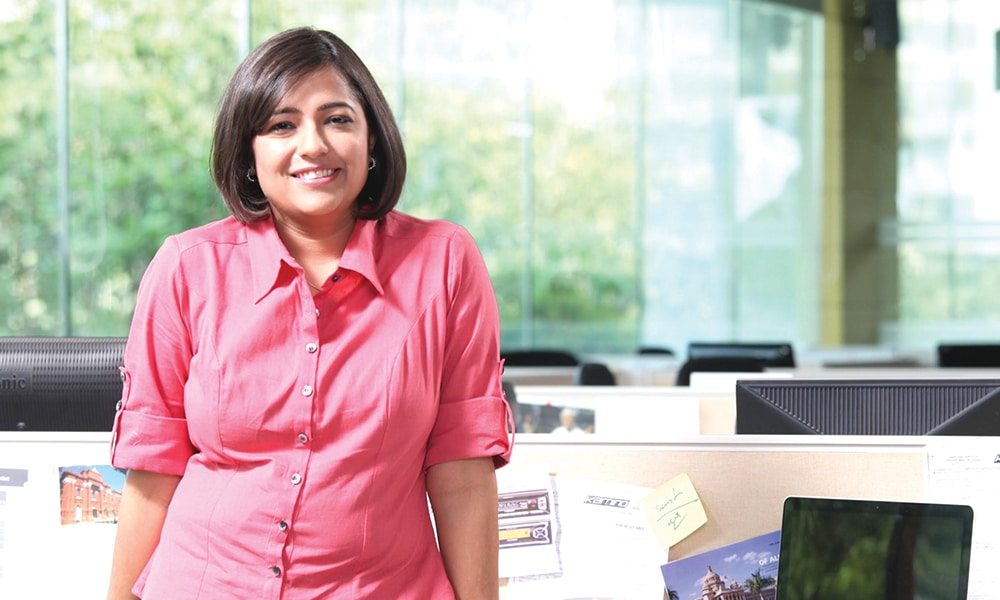 From a mobile recharge and utility bill payment platform to a full grown marketplace for consumers on their mobiles, Paytm has come across a full cycle. In an exclusive interaction Saloni Malhotra, Associate Vice President, Paytm shares with Elets News Network (ENN), as to how the brand is unleashing a paradigm shift in eduPAYMENTS which transcends from usability, strives to create accessibility, convenience, and credibility in the education sector
eduPAYMENTS is INR 6.5 Lakh Crore opportunity in India. To what extent Paytm is serving the same?
Several institutions still accept cash/ drafts and cheques as modes of payments, whereas parents and students now wish to switch to more convenient digital modes of payment. Paytm has multiple products that allow institutions to make this switch. Our Payment gateway has a tie-up with over 46 banks and allows parents to pay using Credit Card, Debit Card, Net Banking or Paytm Wallet, our flagship product. These instruments can be integrated on the institution's website and mobile app.
For institutes and schools that do not wish to invest significantly in their IT, Paytm brings a simple and effective Fee Collection Widget on paytm.com, that enables a school to allow parents/ students to pay within minutes. Institutions can sign-up and extend a mobile payment facility within 48-72 hours from the time they sign up with Paytm.
Using all of the above products and features, Paytm intends to create Cashless Campuses across the country where payments are the most convenient aspect both for the institute and for the payer (student or parent).


What are some of the key reasons for which institutes are opting for services like Paytm?
Paytm offers multiple options wherein students can pay for admission forms, regular tuition fee and also at the canteens, tuck shops and for other miscellaneous expenses on campus.
Key reasons why institutes are opting for Paytm:

Organising the Fee Management – Institutes often face challenges with lost cheques, cheques without name or enrolment ID of students etc. Moreover, school owners realise the value of early fee collection and the benefits to the cash flows. The easier they make it for parents, the faster they will collect the funds.
Reminder Service – Given the short cycle of collection, typically 10 days at the beginning of the quarter, an automated set-up that pushes a new fee structure saves significant time and make the school more efficient.
EMI Facility – Paytm has tied up with several banks and can offer EMI services across banking instruments.
No recurring cost – Paytm enables all these options in a cost effective manner, where the institutions only have to pay, if the students choose to use Paytm.
How is the Paytm eduPAYMENTS network growing?
Over 200 institutions are listed actively on Paytm and many more are getting added each month. From premium institutions like IIT Madras and IIT Mandi, to private colleges like Lovely Professional University, Sharda University, Galgotias, Paytm is a popular choice on several campuses across the country.
Schools such as Delhi Public School, CMR's Ekya Schools, Primus Public School are some that are leading the change in the school segment.
Even pre-schools such as Maple Bear and Sanfort are extending convenience as parent's become busier.
How Paytm is different from the conventional Payment Gateways?
The solution which Paytm offers is more than a Payment Gateway, which is only one of the products in our offerings. Payment Gateways are implemented on the institutions website, whereas in addition to the Payment Gateway, Paytm offers solutions that help institutions become truly cashless. Our Offline to Online (O2O) enables small vendors across the campus accept digital payment. Our Payment Widget on Paytm.com allows institutions to go live within 48 hours to enable a mobile payment.