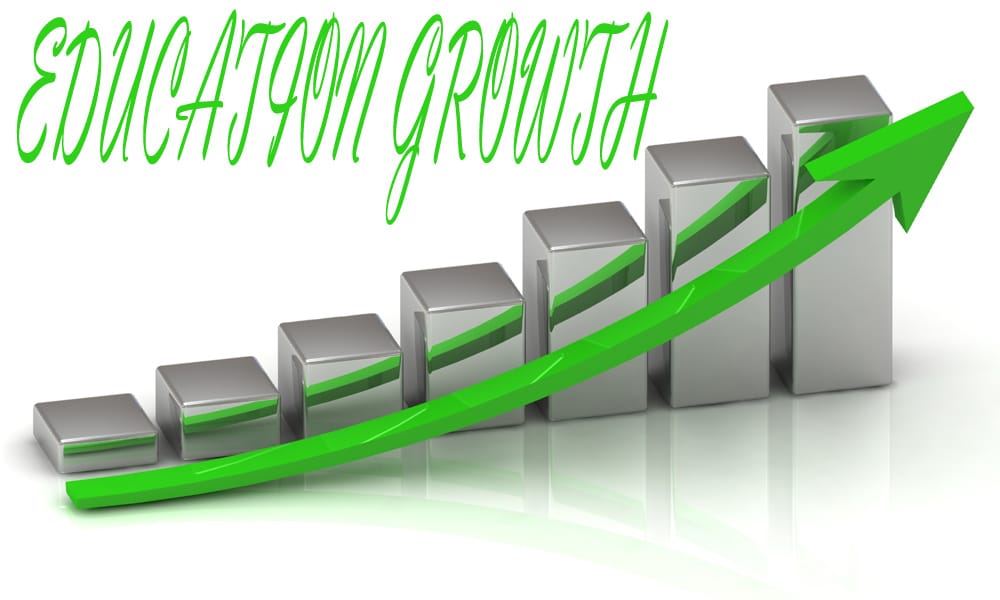 With the private universities growing rapidly, the share of state private universities out of the total universities in India has raised from around 3 per cent in FY2009 to 29 per cent in FY2015,  according to data from the Ministry of Human Resource Development (HRD).
Some private universities have even created a class for themselves within a span of four to five years or even less on the back of efficient faculty, tie-ups with reputed international universities, less administrative intervention from the government, updated syllabi of courses, and state-of-the-art infrastructure.

Moreover, a leading research agency has estimated that the education sector of India is set to reach Rs 7,80,000 crore in size in Financial Year (FY) 2016-17 from earlier Rs 6,42,300 crore, thereby registering a growth of 20 percent.
The report attributes the growth potential to the stupendous gap between the demand and supply. At present, there is an additional requirement of 200,000 schools, 35,000 colleges, 700 universities, and 40 million seats in vocational training centres in India.