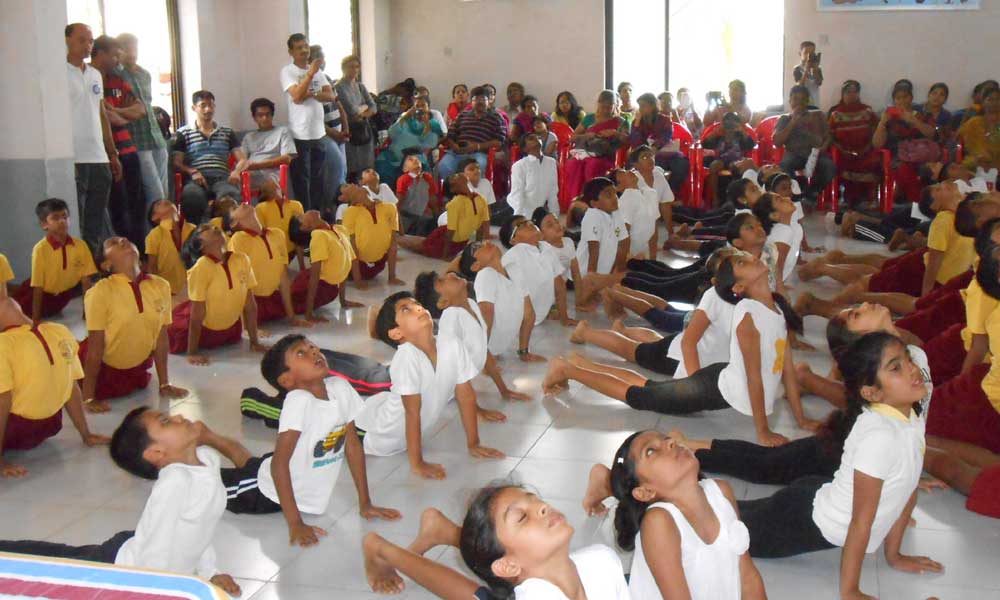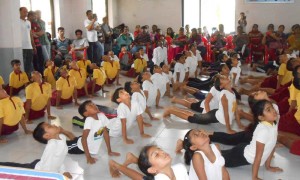 On the occasion of prize distribution to the winners of the first National Yoga Olympiad Union Human Resource Development (HRD) Minister Smriti Irani appealed to students to make Yoga an integral part of life.
Emphasising on the benefits of Yoga, Irani said that it is the single most effective way that ensures physical and mental fitness and prevent stress of any kind to take over the human mind. She also said that on regular practice of Yoga it improves the hand eye coordination which in turn betters our motor skills.

The Minister appealed to parents as well as teachers to spare time for Yoga themselves so that children can replicate the example set by them.

The HRD minister announced the restructure of Yoga departments in Six central universities and expressed hope that it will evolve with the passage of time.
Irani appealed to all parents to thank Prime Minister Narendra Modi for spreading the message of Yoga throughout the world and convincing the United Nations (UN) to fix an International Yoga Day.
Yoga Olympiad is organised by National Council of Educational Research and Training (NCERT) for all government and government-aided schools. The participating children were assessed based on the practical performance of various yogic activities.  At the upper primary level, students are judged on a total score of 100 marks (60 for Asanas, 20 for Pranayama and 20 for Kriya) for performance in six Asanas.