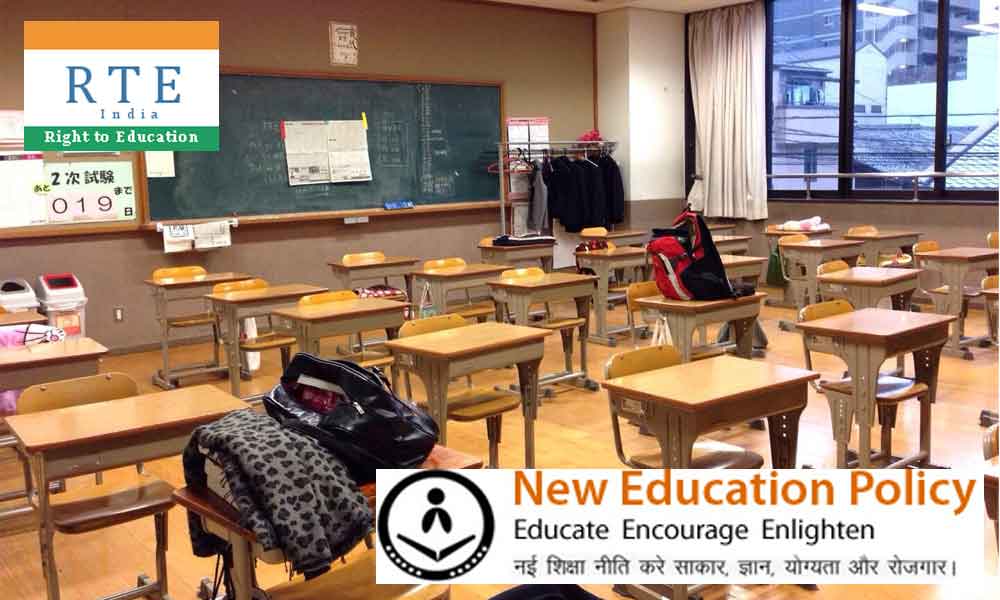 Several recommendations of the National Education Policy (NEP), 2016 calls for amendments to the Right to Education (RTE) Act, 2009.
The draft proposes merging of small, non viable schools which clashes with RTE's neighbourhood schools located within one kilometre for children attending classes 1-5.

NEP has a mention of school mapping which is opposite of RTE's child mapping but stresses that transportation must be arranged for children attending non-viable schools.
On account of increase in schools claiming religious or linguistic minority the committee notes that the proposal to extend 25 percent economically weaker section quota in private schools to minority institutions will also need an amendment.

It does not just stop there. The RTE bans grade repetition till class VIII which the draft wants to limit till Class V.
Fuelling a longstanding demand of private schools the committee calls for amending the RTE to provide, in addition to infrastructure, learning outcome norms that affect quality of education.
The report also says that infrastructure norms for recognition of private schools must also be applied to government schools and demands punitive action if not adhered to.
The policy proposes making education for children aged four and five a right, and roping in the NCERT and State Councils for Educational Research and Training to develop pre-school curriculum.