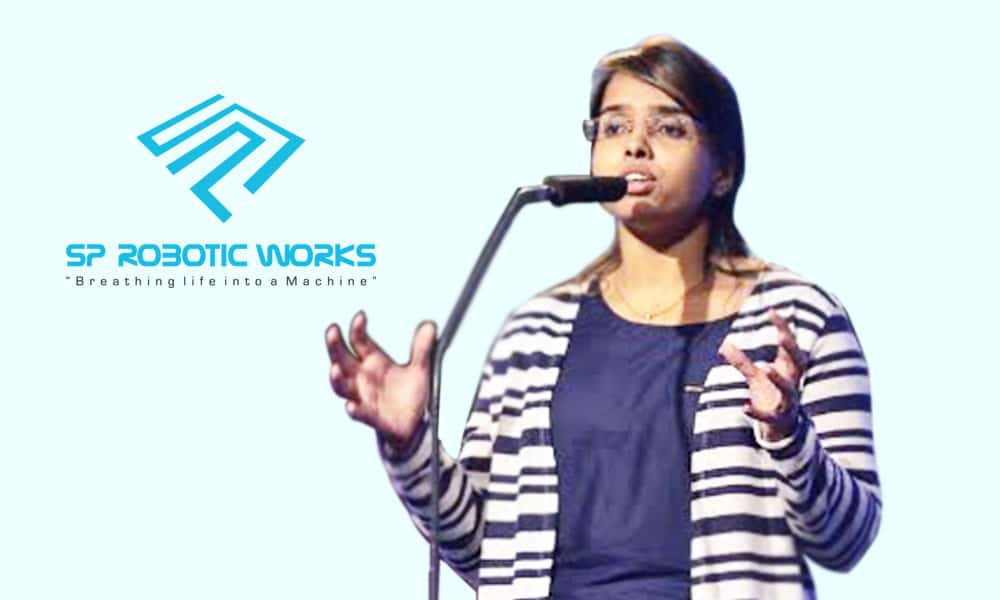 Gone are the days when a child had to wait till his admission in an engineering college to exhibit his skills of putting stuff together and making something meaningful out of it. KIDOBOTIKZ, an initiative of SP Robotic Works Pvt Ltd, the leading robotic technology provider in India has come up with unique courses at various levels of child education so that they can unleash the innovative side of themselves rather than waiting for a long period. Sneha Priya, Co-Founder/CEO shares the details of the journey so far and what lies ahead in an exclusive interview with Elets News Network (ENN)
What was the driving force behind the launch of your initiative?
It is high time that the education sector gets over with traditional methods and integrates practical exposure in the curriculum. Having felt deeply the effect of learning such important concepts at the later stages of education, we felt responsible to ensure that every child should be provided with the practical learning at a young age. That is when "Kidobotikz" began.
Kidobotikz is the name of our brand that provides robotic education to school students

What was the most challenging part of setting up your company?
The biggest challenge was to provide the best services for the best price. We always wanted to give everything for a child, but there were price issues that needed to be addressed. Therefore decreasing the price to such an extent to benefit as many as possible was the challenge that we have successfully achieved.
Who do you see as your prospects? How are you reaching them?
Parents and schools are our primary consumers. The kids of ages 12 to 17 are our consumers. We majorly focus on showcasing the talents of our existing students to inspire and instill the same thoughts to the other students too. This is done by real-time projects, competitions and many more.
What are the major benefits for institution/individuals who would adopt your solutions?
Through our solutions parents and the school management can track the progress of the child on a real-time basis with detailed analysis of where the child's interests and strengths reside. Robotics is a combination of different fields, such as mechanics, electronics, programming, algorithm and many more. In this way we help every child to discover his/her interest in the varied subjects that we have and master it.
Do you have much competition? What is the biggest hurdle you have faced or are still facing?
We do not have a direct competitor, though there is other robotic education providers whose model and deliveries are completely different than that of ours. There hasn't been any big hurdle in the path so far.
Where do you see your company in five years time?
We would be serving the K12 age group globally with Robotic Education which helps them focus, fine-tune and bring their thoughts to reality. Being a startup that predominantly focuses on democratising technology, we would be looking on to serve a wider range of customer groups to benefit more by reducing the cost of the kit.