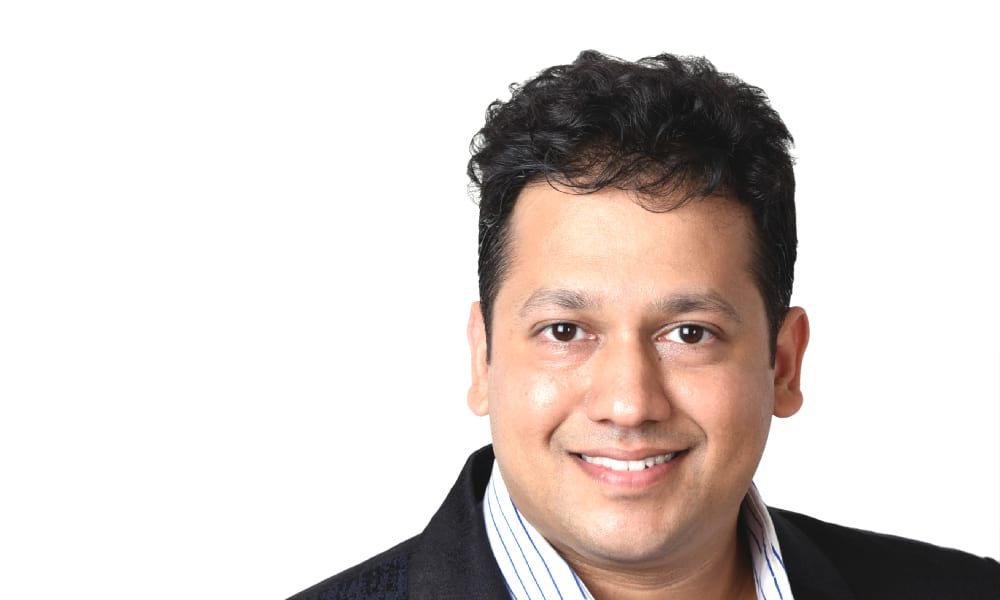 Customer Relationship Management or CRM is an indispensable factor for any organisation across any industry which aims to last long and strong to which it caters to. Unfortunately there are not many organisations in the country that caters to this service in a manner which is local in nature in terms of both cost and application. How Simple CRM intends to change the entire landscape of CRM across industries is narrated by Indraneel Fuke, founder-director of the company in an exclusive interview with Elets News Network (ENN)
Tell us about SimpleCRM beyond the information provided in your website.
SimpleCRM founders have been involved in global CRM project implementations since 2004. Over the years it became increasingly clear that organisations in Asia require an Enterprise grade CRM at a price point that factored in local economic realities. This led us to launch Simple CRM product, specifically targeted towards Asian customers. Simple CRM is a comprehensive, highly scalable, fl exible and cost effective CRM solution for small, medium and large organisations in Asia.
What were the hurdles involved while setting up your company?
Developing a product that matched the features and benefi ts of top-tier enterprise CRM solutions like Salesforce. com and Microsoft Dynamics, but at a far lower price point, was both our main value proposition and a challenge. However, we were able to overcome this challenge by tapping into our 15+ years of experience in developing enterprise software for global organisations and leveraging open source technologies to build Simple CRM product line. This helped us deliver our value proposition, which means we achieved Enterprise grade CRM at a highly attractive price point for Asian organisations.
Who are your target consumers? What is your strategy to reach them?
Simple CRM modules are applicable to all sizes of businesses in a variety of industrial sectors. That said, we do have developed verticalized solutions for certain industries, shown as follows:
Helpdesk Support




Centre CRM

Lead Management CRM




CRM

Confi gure Price Quote




(CPQ) Module

Mobile




CRM

CRM

Insurance & Banking
?
–
?
?
Professional Services
?
?
?
?
E-Commerce
?
–
?
?
Real Estate
?
?
?
?
Dealers
?
?
?
?
Telecom
?
?
?
–
SMBs
?
?
?
?
Education
?
–
?
?
What are the major benefi ts for institutions and individuals adopting your solutions?
At a high level, SimpleCRM solution consists of following key modules:
Comprehensive Lead
Management System –This module allows organisations to track and manage leads, opportunities, accounts, contacts, create quotations and invoices and many other sales related aspects; basically the entire lead to cash cycle.

Case Management (Help Desk CRM) System – This module enables an organisation to capture customer complaints, feedback from a variety of sources such as, calls, emails, website and even social media. It also helps manage case escalations and workfl ows. Basically, this empowers the organisations to serve better to their customers resulting in higher customer delight and retention.
Partner and Customer Portal Framework – This module extends the reach of traditional CRM and allows other important stakeholders like reseller partners or customers to share information and collaborate with internal teams of an organisation.
Marketing Automation System –This module helps organisations capture leads through a wide variety of sources such as, website, social media, calls, chats, emails and others. It also helps run email and SMS campaigns and provide campaign analytics.
Mobile CRM App – Mobile app is a great way to be in touch with your customers on the go, even when you do not have net connectivity. It allows easy access to customer data and the ability to make updates which are later synchronised with the main CRM.
Who are your competitors?Any strategy to stay ahead in the market?
There is competition for all promising business opportunities. Most Indian organisations still do not have a proper CRM system in place and that presents a big opportunity for solution providers, so there is bound to be competition for us as well. However, we believe no other CRM provider is able to match the combination of our Asia market focus, high expertise in delivering CRM projects and a great product at an attractive pricepoint. At this stage of our growth, we do not have any big hurdles as such, but recruitment and retention of good talent continues to be something we need to keep working on.
Over the years it became increasingly clear that organisations in Asia require an Enterprise grade CRM at a price point that factored in local economic realities
Where do you see your company in the next five years?
Simple CRM initially began as a customised solution on open source platform for one of the largest financial services organisations in Asia. After delivering a successful and scalable solution for 1200+ bank users, Simple CRM founders decided to further build the product and deliver an enterprise grade, highlyscalable, comprehensive and affordable CRM for Asian organisations. Over the last few years, Simple CRM team has successfully delivered several large-scale deployments in Asia. For example, ecommerce companies like askme.com have 4,500+ of users managing sales, support and operations on Simple CRM. NGOs like Reliance Foundation are using Simple CRM for running their PAN India Toll Free Helpline for more than two million rural audience. Life Insurance companies like Union Assurance have decided to roll out Simple CRM Lead Management System for 4,000+ advisors. On the Education front, Simple CRM has been selected for providing lead management and help desk solution by premium institutes such as ITM University, Indian Institute of Management, Ahmedabad (IIM-A) and Orchid International School. Over the next few years, we expect to continue to grow at a fast pace and become number one CRM alternative to salesforce.com or Microsoft CRM for the mid-enterprise & large enterprise market segments in the Asia Pacific.