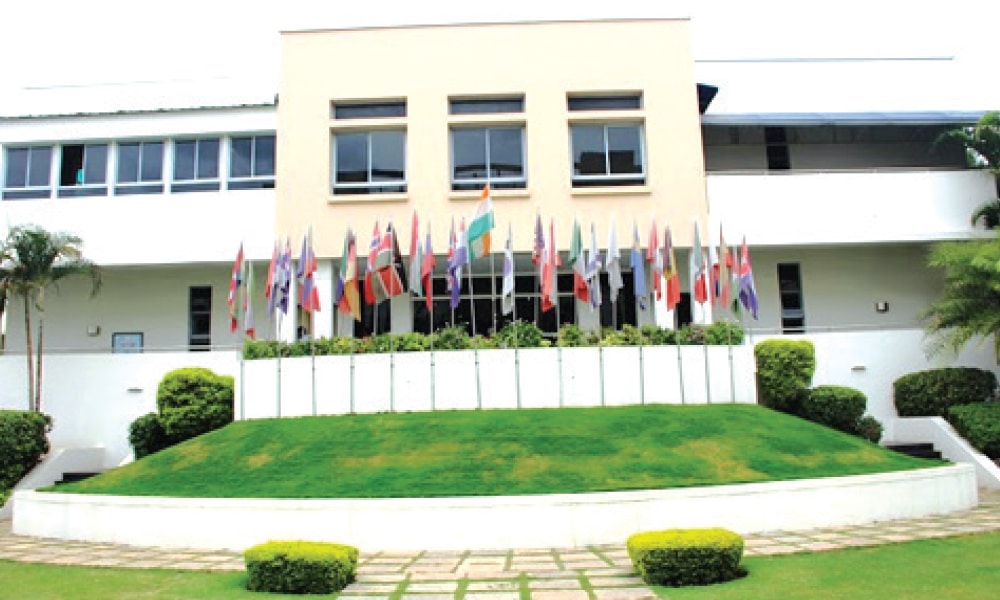 Assessment has value worldwide as a means of generating data to support personalised learning, improvements in school teaching methodology and national reform programmes, and India is no exception, writes James Neill, Director GL Education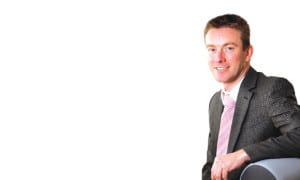 Many leading educationists recognise how data from formative assessments can drive improvements in teaching and learning methods. Daisy Christodoulou, Head of Assessment at Ark Schools, who has recently opened the Ark Schools India's SDMC Primary School in New Delhi, says, "We know from other walks of life that accurate data can be transformative."
Christodoulou adds, "Improvements in measurements brought about by microscopes and stethoscopes in the 19th century led to improvements in healthcare systems, while improvements in the measurements of smartphones can transform people's lives. Spending time to ensure that our educational measurements are smart can help us work out what really works in the classroom and make sure that no student is left behind."
At GL Education, we take a 'whole pupil' view of a student by using assessments to look at each student's ability and attitudes, as well as attainment and progress. In doing so, schools can build a complete picture of each student, enabling teachers to adapt to teaching and learning methods accordingly to realise every student's potential. This helps understand whether or not students are gifted in a particular subject or they have special educational needs.
This 'whole pupil' approach to assessment is being adopted by educational institutions across India. Urmila Chowdhury, Executive Principal at SDMC Primary School, explains, "At Ark Lajpat Nagar, we believe that all children, irrespective of background or ability, can succeed if taught well, and so it is really important for us to use benchmarked assessment data to ensure teaching is correctly targeted."
Recognising the importance of assessment data, Anne Waite – Senior Advisor for School Improvement at UK-based GEMS Education, opines, "With GEMS schools around the world educating 250,000 pupils, we are constantly identifying ways to support schools in recognising their strategic direction of journey when raising the performance standards of their students. We are also keen to ensure that our Indian schools in the UAE, which cater to over 74,000 students, have access to the same quality of assessment data to support learning and teaching that our NCfE (National Curriculum for England) schools benefit from."
Understanding the potential
GEMS Education uses our Cognitive Abilities Test (CAT4) to measure the four main types of reasoning ability that are known to make a difference to learning and achievement: verbal, non-verbal, quantitative and spatial ability. It is the most widely used test of reasoning ability in the UK and is now available for schools following CBSE curriculum in India and around the world. The new CBSE edition enables schools following the Indian curriculum to benefi t by obtaining valuable insights into a student's potential, based on comparisons with other students of the same age, and indicators of students' likely outcomes in future CBSE examinations. These comparisons and indicators are based on data of over 12,800 students taking CAT4 and the CBSE curriculum.
Anne maintains, "The data generated from the CAT4 CBSE edition has really helped our school leaders to understand the potential and learning preferences of their students. Schools have been able to use the data to further develop focussed feedback for learners and their parents. Therefore, together they are using the data to support the setting and discussing of target grades to ensure even greater results."
Indeed, it is the way in which assessments can be used to personalise learning and understand students' potential that is driving the interest in formative assessments in India.
Savita Venkat, Principal – Bombay Cambridge School, Mumbai, explains, "The use of data to inform teaching and learning is important. At Bombay Cambridge, we have now designed an internal assessment system that will allow our teachers to really understand individual learners at a greater depth. This will ensure that we can not only personalise teaching to a greater depth using the CAT4, but we will be able to measure students' annual progress, supporting them to achieve their academic potential."
Maximising achievement
A number of schools are using CAT4 alongside GL Education's Progress Test Series; a suite of attainment tests in English and Maths. By comparing scores from both CAT4 and the Progress Test Series, schools can quickly and easily see the students that are not achieving their full potential and need additional support.
Nahmiya Shajas, Primary Math Coordinator from GEMS New Millennium School, Al Khail, has been using CAT4 in this way. She explains, "CAT4 gives a comprehensive profi le of a child's underlying ability, so by combining this with the scores from the Progress Tests in English and Maths, teachers are able to quickly fi nd which children are underperforming. This helps to plan intervention strategies for individual students.
"The data will help us identify the areas for development," Nahmiya adds. "We are also able to compare the children's performance against national performance, which helps us keep their progress on track, to look at what targets we need to set, and what strategies need to be put in place to ensure these are met.
Now, teachers are able to draw up a list of topics to directly address any gaps in knowledge."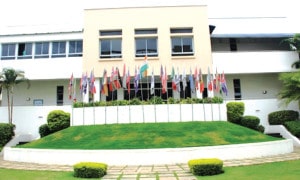 Helen L Sharrock, Principal – Primary, Mercedes Benz International School, Pune, adds, "Our school has been using a range of assessments from GL Education since August 2015 to enhance our teaching and learning. We are committed to providing a challenging, differentiated programme for all our students, and with the use of CAT4 tests, 'Progress in English' and 'Progress in Maths' assessments, we are able to gain a deeper understanding of our students' strengths and areas for development. We use GL Education's assessments as part of our data collection both formal and informal for bridging the gaps that could exist between attainment and aptitude.
Besides, Helen says, "We are committed to helping our students reach their full potential and the assessments provide a strong set of data, with concrete suggestions as to how we can work to develop the students further. The assessments are skill and concept-based, so are suited to a range of National and International programmes and are not dependent on a specific knowledge base. We are looking forward to the new information that GL Education intends to provide shortly, regarding the CAT4 assessments and the correlation to predicted IBMYP and IBDP grades, in terms of aptitude."
World Education Summit – Delhi We are excited to be a part of the World Education Summit to be held in Delhi. As a speaker, and with the support of regional school leaders, I am looking forward to reinforcing the importance of assessments to a wider audience. I hope to find new schools who wish to work with us to further develop their assessment mechanism. Most importantly, I am looking forward to meeting as many of the dedicated school leaders at the event as possible, so as to open a dialogue and explore how our assessments can contribute to your work giving each and every individual student the very best start in life we can.
The use of data to inform teaching and learning is important. At Bombay Cambridge, we have now designed an internal assessment system that will allow our teachers to really understand individual learners at a greater depth.Savita Venkat, Principal – Bombay Cambridge School, Mumbai
"Exciting news! Elets Education is now on WhatsApp Channels Subscribe today by clicking the link and stay updated with the latest insights!"
Click here!