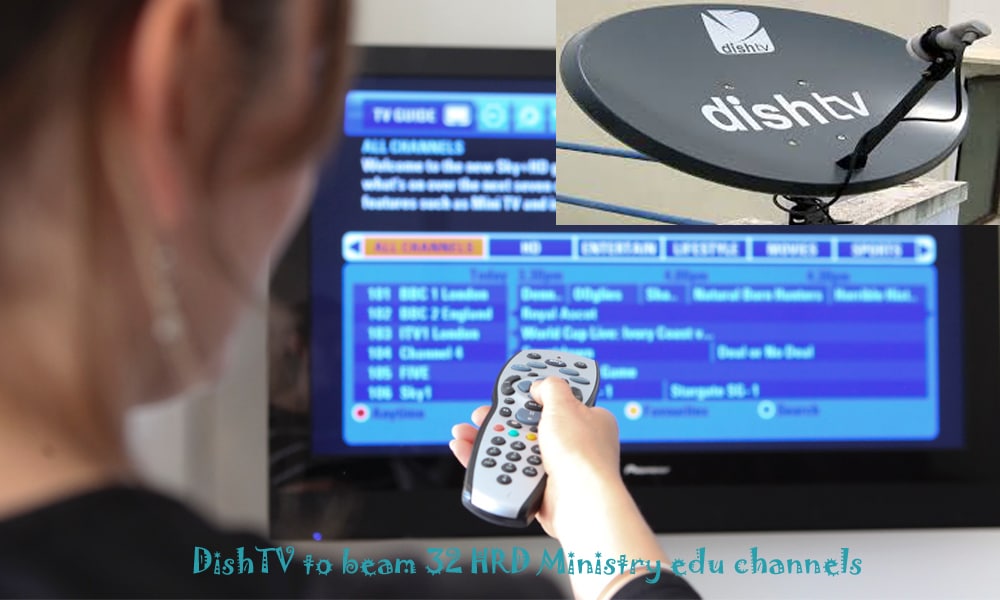 DishTV would beam 32 new educational channels that have been launched by the Human Resource Development Ministry.
In a statement, the Direct-to-Home operator said the Essel group firm has made all educational channels by the Ministry of Human Resource Development available to all DishTV subscribers.
The latest addition of the channels has pushed the total count of channels on its platform to more than 585.
"We support the government's initiative of driving education through TV sets, and are delighted that these educational channels from The Ministry of Human Resource Development are available to all DishTV subscribers," said DishTV Chief Executive Officer Arun Kumar Kapoor.

It may be noted that these channels will offer high quality educational content to all subscribers designed by central universities such as Jamia Millia Islamia, Punjabi University, IGNOU, Kashmir University and other leading educational institutions.
Besides, the service will also offer telecast of live classroom lectures from top-notch institutions including IITs.

br>