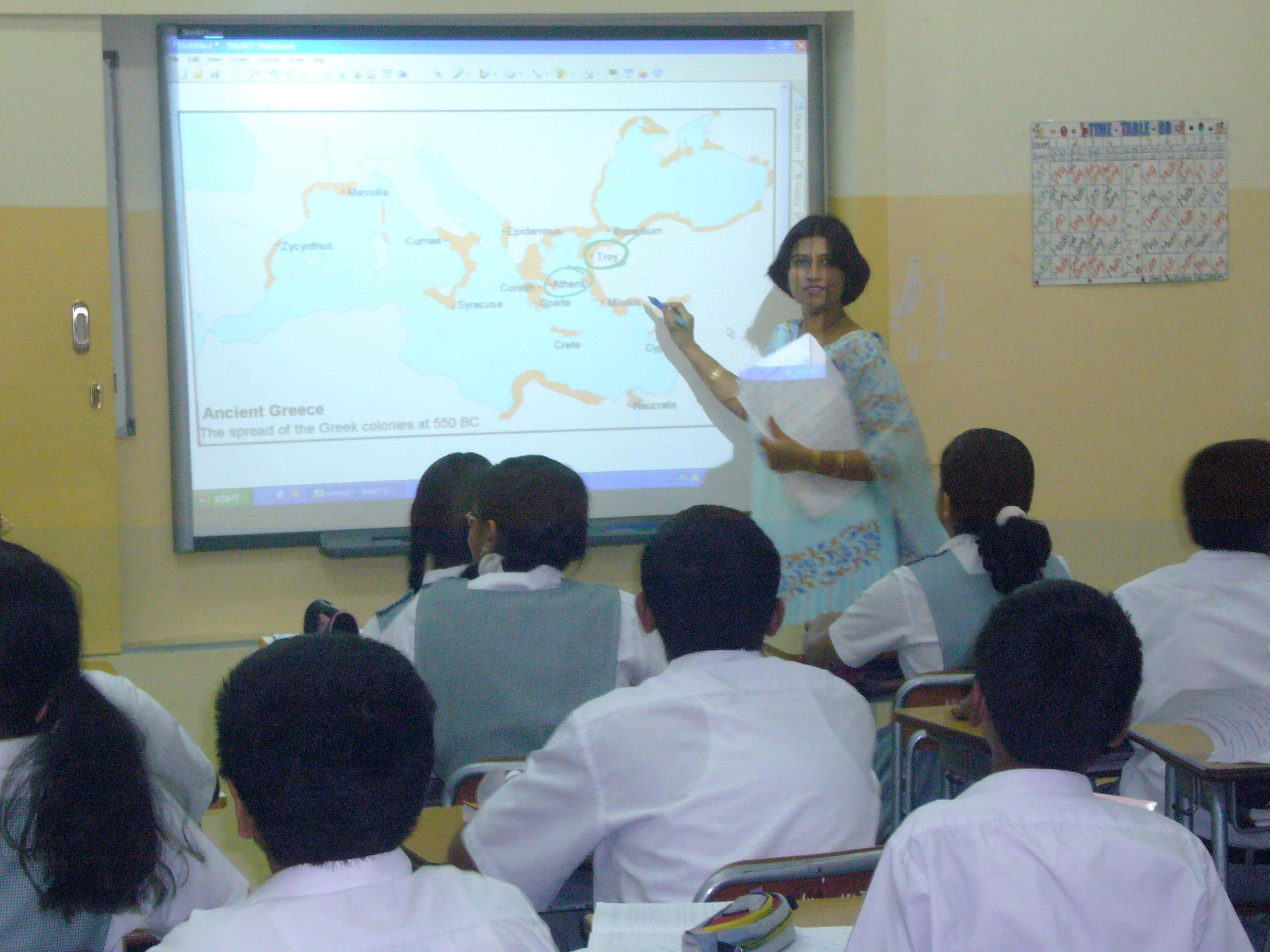 South Delhi Municipal Corporation is ready to improve the quality of education in the city by replacing 40 classrooms into smart classrooms. The classes will firstly be started at 20 corporation-run schools and the remaining will be initiated in primary schools of south civic body that are managed by NGOs.
A senior official said, "With One crore budget they aim to begin smart learning process in all their schools by the end of this academic year. There are 589 schools under South Corporation which caters to three lakh students".
"We hope to encourage parents to send their children to schools. It will help us improve the quality of education," said a senior official from education department of South Corporation.
Each classroom will have a smartboard, computers and projectors. Students and teachers will also be provided with tablets. Officials said they introduced the process on a pilot basis in one of the school in south zone where students enjoyed learning.

"The Tablets will have entire course list and apart from the usual course, we will also provide puzzles and mathematical games to engage students," said the official.
With this attempt, we aim to enhance grasping power of students and boost attendance, he added.
"Last year, we saw a lot of students bunking classes regularly. The drop out percentage had also gone up. With our initiative in south zone schools, we noticed that students were attending school regularly and parents were keen to send them. We hope we are able to increase enrolment numbers too," he said.
In focus to the initiative, the education department has also planned to set a process of installing of CCTV cameras at 40 schools first and will be expanded to 40 more.
"All the 40 are girl's school and most of them fall in sensitive areas. There are in total 191 girl's schools and in the first phase CCTVs will be installed at all these schools and then will be expanded to others. A budget of One crore has been earmarked separately for these installation," said the senior official.

br>