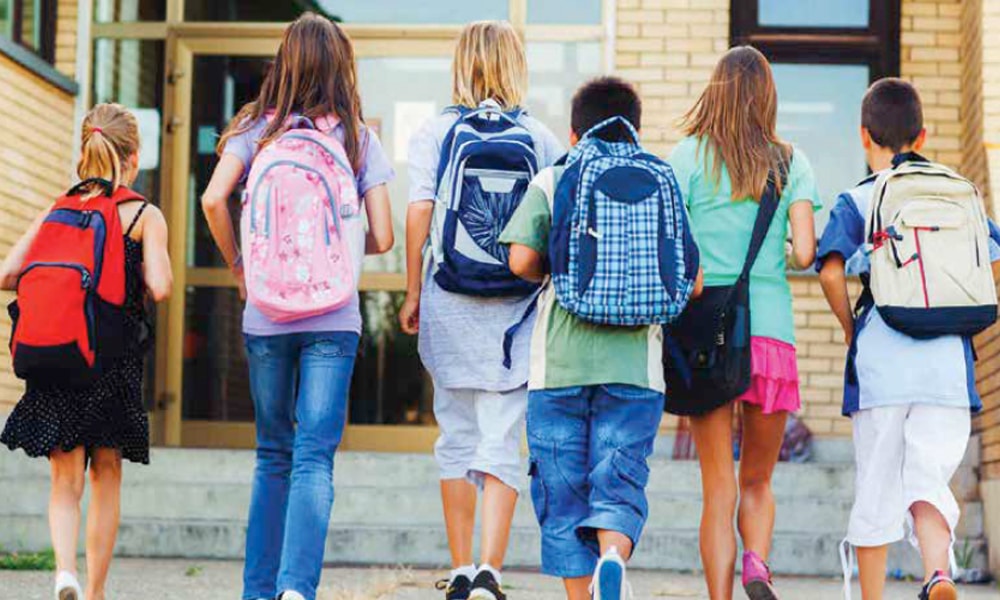 Parents are always looking for a school that not only fulfills the children's educational needs but also develops them holistically. Top schools of the country focus on certain parameters to provide best quality education. Akash Tomer of Elets News Network (ENN) writes about the parameters on which top schools should be evaluated.
With a surge in curiosity quotient of parents about the quality of education children should receive, it is vital to understand how to discern the finest schools from the crowd, no matter if it may prove to be as tough as a Herculean Task.

Since it remains one of the biggest challenges of anyone's life to separate rice from the chaff when it comes to finding the most suitable' school, there are certain yardsticks that may be adapted to adjudge why a school can be and should be viewed as the best to look upon.
Though the concept of holistic growth is fast gaining currency in schools and among families, there are various dimensions that can help in arriving at any decision while considering future prospects.

With quality of education playing central role in one's sense of awareness and capabilities in career, the academic climate being provided in any school holds vital meaning.
Be it classrooms, chairs, buses or other amenities of a school, they seem just small fragments of a huge story. Perhaps, it's the academic climate in which students spend the maximum time of the day, breathing in an environment of knowledge, latest skills, information while developing aptitude for career and life that should be the benchmark of taking the Big Decision –What Defines op School? cross the country, we have many perceptions, practices, innovations and reform efforts being embraced and emulated to control the narrative of what defines a school as a top school.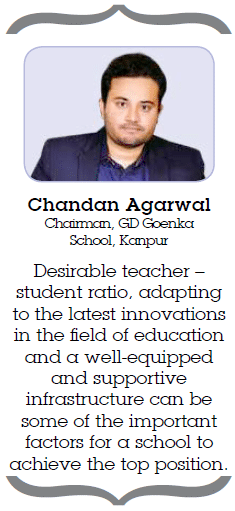 With academic scores gradually losing their meaning to explore and reveal the latent excellence of any student until they are backed by success accomplished in other fields i.e. extra curricular activities, it may be literally foolhardy in the present times to assess any child or student on the basis of periodic exams. Certainly, any assessment year cannot be adequate period to assess a student's success or failure in career.
In this light, it looks interesting when parents are found trying to ascertain the best schools based on presumptions or in the worst case — hearsay.
A section of experts opine the old ideas or methods' of assessing a good school may not be a good idea in the present context and requirements of advance learning and job market. This old model of assessment may have been great 50 years ago, when schools were not expected to deliver more than enabling students to read, write and develop basic skills to survive. But that expected role of schools has not remained so over the years.
To make students successful, a big section of edu-leaders today feel schools must play the role of such training centres that aim to prepare a generation of brilliant individuals who can assert their presence in the world of competitions and job market in the years to come. But with what methodologies, what approach, what new-age scientific techniques they are being prepared? That needs to be evaluated.
The best schools help students to create, discover, reveal, and share knowledge to develop and acquire skills.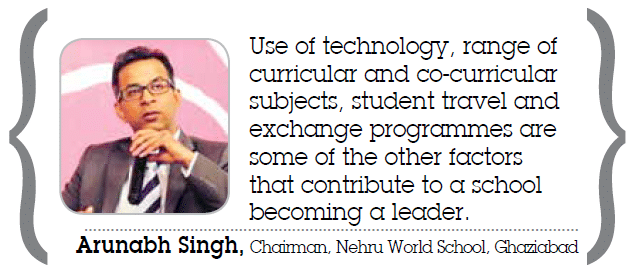 Scientific experiments, research papers, debates, and discussions centered on classic literature are the means through which students explore and discover ideas. Unpacking the essential elements of contemporary issues and having students learn to take responsibility for their actions coalesce to teach valuable lessons that extend beyond the school walls. Irrespective of its size, the technological sophistication or futuristic approach to prepare students to confront challenges in the years to come can define the features of any modern-day school.
So, what actually should define a school?
Though imparting education that helps sustain oneself in competitive world is vital, there are several other factors that pave the way for a school to hold distinction from the rest in its city or state and be looked upon as one of the finest. It is very important to examine all the factors before considering any school as the top one.
Streamlining of work, desirable teacher – student ratio, adapting to the latest innovations in the field of education and "a well-equipped and supportive infrastructure can be some of the important factors for a school to achieve the top position", said Chandan Agarwal, Chairman, GD Goenka School, Kanpur.
According to Arunabh Singh, Chairman, Nehru World School, Ghaziabad to achieve leadership in the world of schools in any city or state focus on holistic development, teaching-learning materials, infrastructure and facilities could be some of the factors that may hold significance.
"Use of technology, range of curricular and co-curricular subjects, student travel and exchange programmes, the academic results of the school, parents' satisfaction and the vision of the school leadership are some of the other factors that contribute to a school becoming a leader," he said.