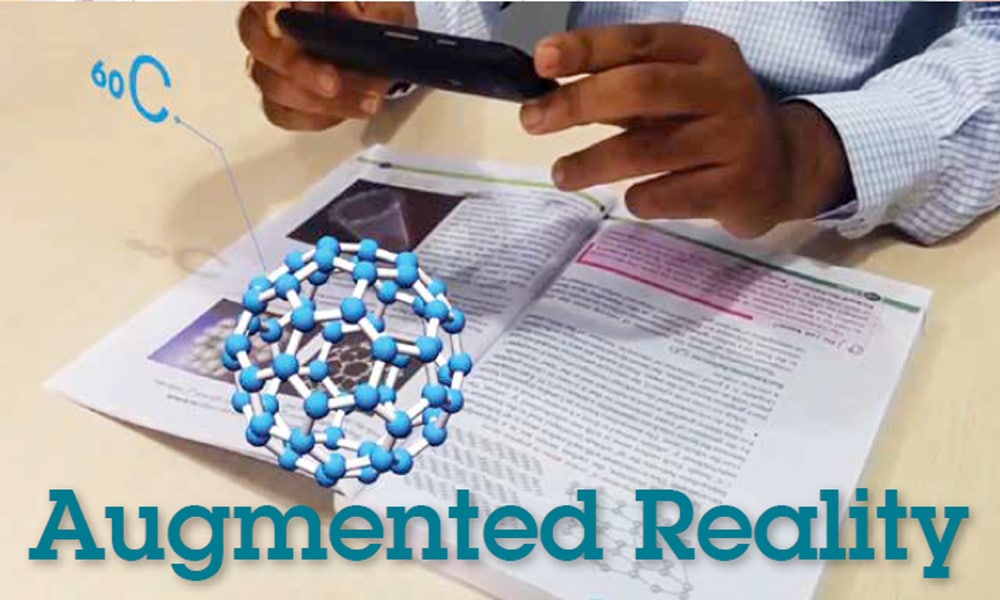 Integrating augmented reality into school lectures can be a help to fascinate attention of students, as the presentations are eye catching and the lessons are interactive. Moreover, students will be able to access models on their own devices via Augment's app anywhere and anytime. This real time experience through augmented reality creates a complete learning cycle that helps students to retain knowledge for longer duration. Augmented Reality allows students to interact with 3D models and brings learning through virtually real life projects.
Explaining about what augmented reality is, Ajay Ola, Product Head, NIIT NGuru said, "Augmented reality offers an innovative methodology of merging digital learning materials onto books, geographic locations and objects. Just imagine, how schools would look like where instead of students reading the chapter on Neil Armstrong's first walk on moon, could see those momentous steps or the trees in the garden would not just stand but talk to you through digital media. What augmented learning brings is content delivery that is more interesting yet being less expensive to deliver, and most importantly offering higher retention to the learner".
"In case of Augmented Reality, first and foremost observer is a child. If the classroom is more lively and interactive than the child will absorb more and will learn more quickly. Children will be more attentive in a classroom where there will be objects moving around them rather than a traditional classroom. Learning process will be far better when the teaching will be done through using the five sense of a child", said Kiran, Director, Globus Infocom.
Using augmented reality as a tool for teaching and learning, V Balakrishnan, Executive General Manager, Konica Minolta opined, "When trained people use any of these technologies and deliver lectures using these technologies then the learning outcome is really far better than the traditional teaching methods. Technologies used in teaching help the teachers to make the student understand with live examples whereas students learn a concept using their senses."


Hands-on -activity -based learning is a very important factor in enhancing student engagement. Any theoretical concept learnt in the class will make sense only if the student works on the concept and is able to see the end result.
Murali Mukund Chairman Jubilee Hills Public School
Similar to augmented reality, a 3D laboratory is established at Jubilee Hills Public School. According to Murali Mukund, Chairman of the school, "Hands-on -activity -based learning is a very important factor in enhancing student engagement. Any theoretical concept learnt in the class will make sense only if the student works on the concept and is able to see the end result. The laboratories should provide an outlet for students to work on the theoretical concepts to retain learning."
"The three dimensional stereo lab holds the students spellbound. They are able to literally see the process of photosynthesis, digestion etc and remember that theory for a life time. It is very helpful for the students while attempting exams as they just have to recollect the video watched and put it into words."