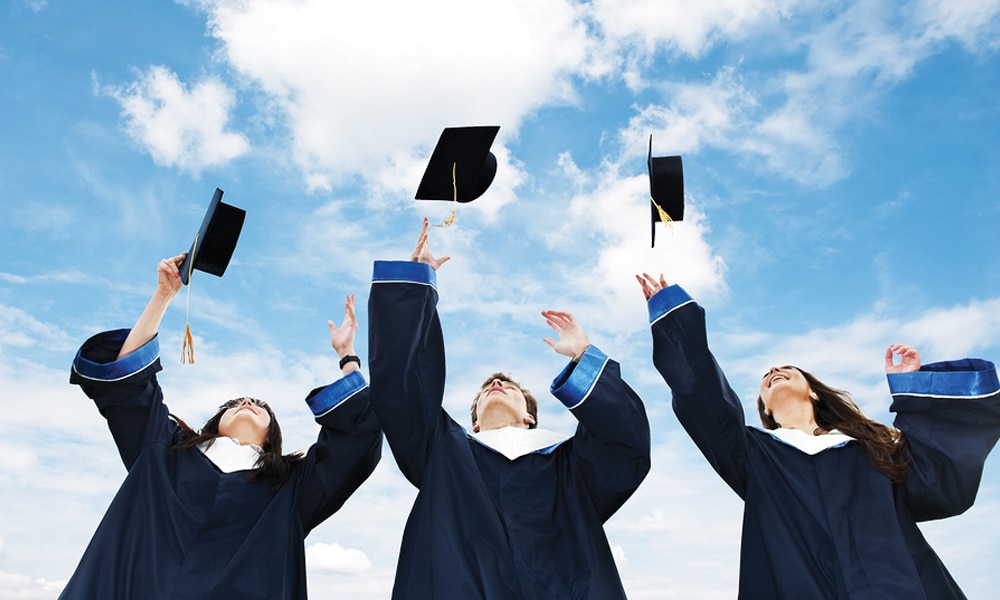 Campus placement is a crucial component of growth strategies of many leading organisations. Universities play the role of a facilitator by building expectations and bridging gaps between the job-seeking graduates and the employers, writes Vivek Ratnakar of Elets News Network (ENN).
Every year, placement records of Indian Institutes of Management Studies and Indian Institutes of Technology make headlines in various newspapers and TV channels across the country, highlighting not only the competencies of the students passing out of these premiere educational institutions but also the opportunity for various companies to brand themselves as go-to organisations for innovative solutions and ideas.

Placement is an important component of growth strategies of many leading organisations, and universities play the role of a facilitator by building expectations and bridging gaps between the job-seeking graduate and the employer.
But before business organisations approach placement cells of various universities, they need to go through a cumbersome process of shortlisting universities and candidates based on institutional values, person-job, person-organisation fit and alumni perception.
While knowledge, skills and abilities, values and personality traits are among the most important aspects an employer considers while shortlisting a candidate, employer attractiveness for job seekers and market perception are the two most important factors considered by students before taking a final call.
According to Nikhil Garg, a former UG student at IIT Delhi, the campus placement process at IITs typically involves an internal organisation called Training and Placement Cell (TNP) which oversees and coordinates the entire process. "An internal web portal was set up by TNP which let us build multiple variants of our resumes. We had to submit verifying documents and certificates for everything mentioned in all the resumes."
All the companies that wanted to hire from the institute approached TNP and submitted their job posting. "Job posting typically includes details like work position, location, salary and other benefits, special requirements if any," he recalls.
After students apply for a job posting of their choice, using one of the variants of resumes stored in the system, companies take screen tests and shortlist candidates.
Every student is to arrange his shortlists in order of priority. This order gets written to stone even before a single interview has taken place!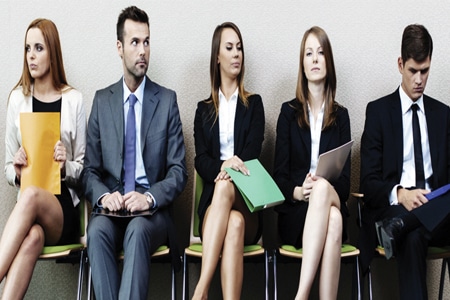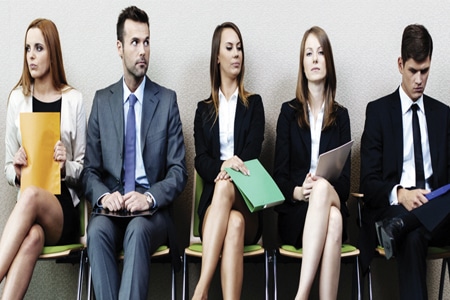 All this happens before December
"Based on past experience and popularity of a job listing amongst students, jobs would be assigned a priority. Interviews for top priority jobs would take place on the first day, interviews for jobs of lower priority take place on second day and so on. Pretty much everything is over in 5-7 days," Garg adds.
"Different companies set up their booths in different halls/rooms of the campus. Every interview is allotted a time slot. Often each interview consists of one or more rounds of interviews. A student might be screened off before taking all the rounds. Companies extend offers to candidates they like."
According to a pioneering study conducted by scientists at Bowling Green University, Ohio, United States, psychological aspects also play a key role in the university placement process. The study highlights that gauging employee interests is a better way to predict who will perform well on the job.
"Although research on vocational interests has been around since the beginning of the 1900s, it usually isn't considered in decision-making related to hiring employees," says the study published in the July 2012 issue of Perspectives on Psychological Science, a journal of the Association for Psychological Science.
Psychological scientist Christopher Nye of Bowling Green University and his colleagues used a technique called meta analysis, which allowed them to pool the findings from existing studies on vocational interests and analyze the body of research as a whole.
The findings led them to hypothesise that while overall interests were moderately correlated with performance and persistence at work, measures that accounted for the person-environment fit were stronger predictors of performance than interest scores alone. Employees' whose interest profiles matched their job profiles were more likely to perform better, help others in the organisation, and stay with the company longer.
The study seems to underscore what Steve Jobs said in 2005 in his address at Stanford. "The only way to do great work is to love what you do," the then Apple CEO said.
Placement is an important component of growth strategies of many leading organisations and universities play the role of a facilitator by building expectations and bridging gaps between the job-seeking graduate and the employer.
Explaining the employers' side of the story, Anupam Srivastava, Director, Talent Acquisition at Rovi – TiVo, an American technology company, who visited NIT Surathkal, IIT Guwahati, IIT Kharagpur, IIT Chennai and BITS Pilani to recruit students in 2016, says: "It was first time in India for Rovi but of course a great experience visiting top colleges in India and recruit top brains. It was overwhelming response from the colleges and their students. Being new to the campus we were little nervous but when we started talking to the students then we could see what kind of curious brains they and intend to learn all the new domains."
"I believe the key to success in such campuses are how well you can describe what your organisation is doing and how these fresh graduates can contribute in major way and add value to the overall success," he adds.
A few things that worked out well for the company included Rovi's core values, effective interaction, new domain, working at cutting edge technology, work culture presented, presence of alumni and interns and live product demos, according to Srivastava.
As far as new trends in campus placement are concerned, a Deloitte study has found that the whole recruitment process is undergoing rapid disruption, challenging companies to leverage social networks and aggressively market their employment brand.
"Companies looking to recruit and acquire talent must now compete on a new battlefield—a battlefield shaped by new global talent networks and social media and defined by employment brands and changing views of careers," it says.
According to a recent Economic Times survey to identify India's top campus recruiting companies, Deloitte with its focus on "building the campus brand to stay relevant to the ever-changing perceptions of the students" emerged as the top campus employer in the business school category.
The other companies that made it to the list of top five recruiters across Bschools were Cognizant, ICICI Bank, Infosys and Wipro.
While the pedigree of an institute was one of the most crucial considerations for these companies to source talent, the talent acquisition departments also laid emphasis on assessing the students' key skill sets, says the report.