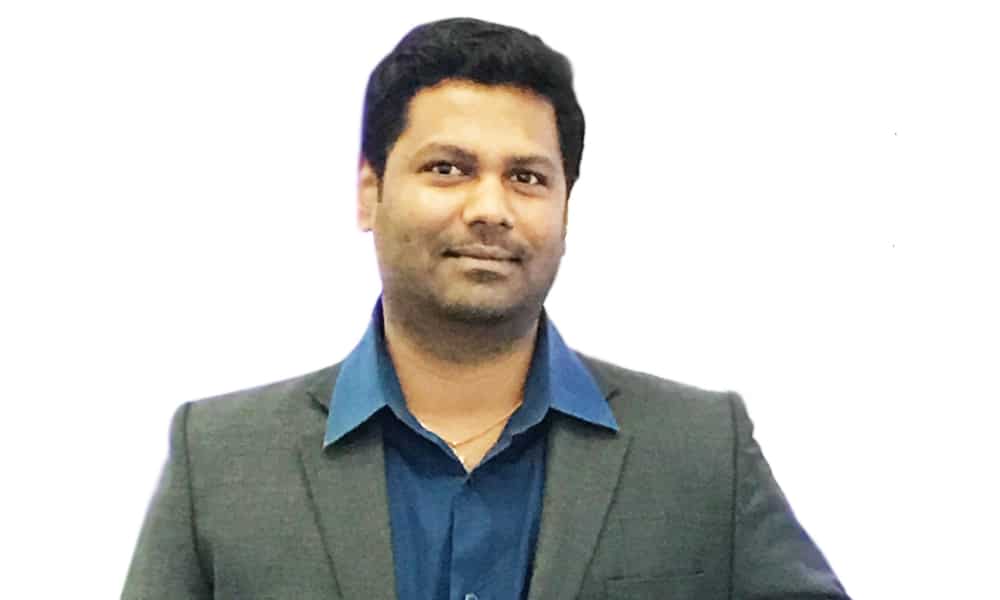 The need of the hour is focused education with a purpose. There should be industry readiness and entrepreneurial spirit among students. Faculty should facilitate it via technology and college management must support this culture for betterment of one and all, says Koushik Yachendra, CEO & Founder of Company, Formac Software Services (India) Pvt. Ltd., in an interview with Elets News Network (ENN). Excerpts:
W hat drove you to establish Formac Software Services (India) Pvt. Ltd.? We returned from the US to India to make a difference in the Edutech space. After interacting with many stakeholders to understand gaps in teaching-learning process and the abysmal rate of retention and application of knowledge, we came up with our EPracto product. It enables students to retain what they learnt through "practice by doing" while significantly enhancing their skills and succeeding in getting placed or enrolled in reputed institutions for higher studies.

To synchronise technology with learning and teaching what are you focusing on?
Teaching is still done in the traditional way; mostly in stand-and-deliver mode. It's the same with learning as most of the learning happens in the rote-way of studying. The goal of imparting education is expected to produce innovators. Learning process of listening to lectures or reading from books doesn't contribute to 100% retention. Technology brings more effective ways of learning by using audiovisual means, virtual demonstrations, etc which are still under utilised. Formac's EPracto is one of such niche ways of making learning more effective by helping them "practice by doing" and providing a platform to innovate. The main area of focus of EPracto can be explained as measure where you stand, analyse, and target your learning. The lag with the current system is students are not able to self-analyse where they stand and how far are they from industry's expectation and measures to improve it. EPracto exactly does what is needed.
What education segments do you majorly focus on and what solutions do you offer to the segments?
Formac's primary areas of focus with EPracto is for all technical education colleges (Engineering, Management) and secondary focus is on all Bachelor degree colleges. We plan to expand our scope of offerings to all secondary education schools also. We offer various solutions from CSAT (Comprehensive Skill Analysis Test) that give a complete overview of the entire college with respect to skill and various indicators are given, SES (Skill Enhancement Solution) which emphasises on a series of tests to identify, track and improve the overall performance, TEMS (Training effectiveness measurement Solution) which is a set of 3-5 tests that depicts the efficiency of the training carried and Cloudlearn a platform for technology students to innovate.
How technology can change the education pattern and widen its reach to students in rural India? With technology available to all sets of students, the identification of talent and skill becomes easier for industry and access to demand will be easier for students in remote areas. However with the state of things, it would take a few years for this dream to become a reality.
What measures are you undertaking for skill enhancement of higher education students?
What problems are you facing now in current ecosystem? EPracto itself is a Skill Enhancement product that caters to solving the gap between academics and the industry. But the rate of adaption of technology for education is very less in comparison to other countries. Still most of the colleges don't even have their own domains and mail Ids, it's still a long way to go before technology is seamlessly integrated in the education system. The challenges we are facing include infrastructure – availability of broadband internet speeds to support videos, etc or the systems/laptops at an affordable price for the common people; cost – Hi-Tech is available at a cost, the affordability of these by academic institutions is definitely at question and the biggest challenge is the "need" – The skill provider's primary need in use of technology to enhance the skill of the students is shadowed by emphasis on other things like placements, branding, marketing, etc.