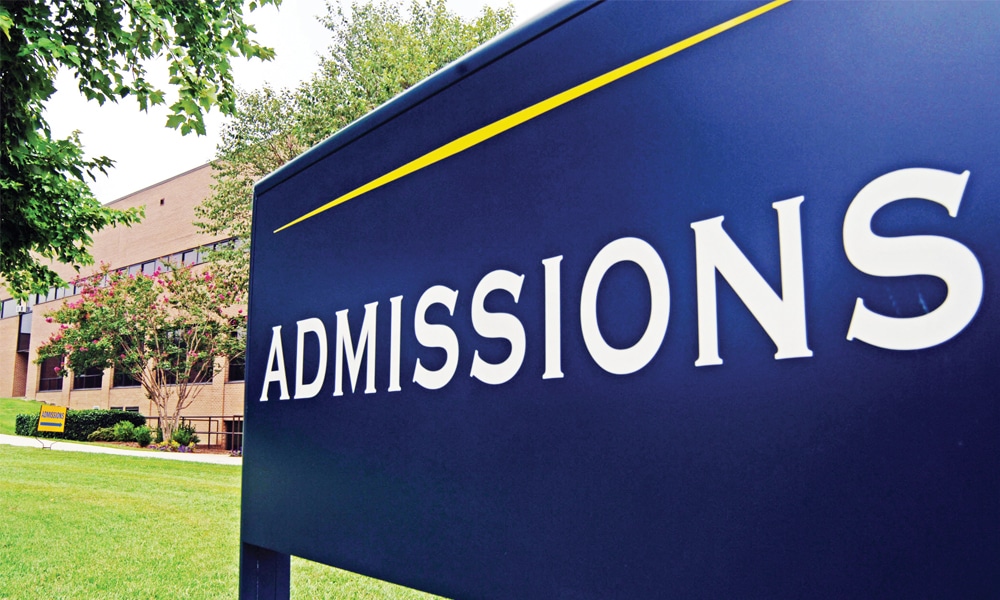 The privatisation of education brings more and more options in higher education for students in India. Admission to these universities is conducted through various state and national-level exams across the country. Akash Tomer of Elets News Network (ENN) writes about the admission processes and admission regulatory bodies.
From 10 private universities in 2006, the number of private universities in India has risen more than 25 times that of in 2016. According to the University Grants Commission (UGC), the country had around 259 universities in 2016. Rajasthan had most number of private universities (42) in the country, followed by Uttar Pradesh (28), Gujarat (26) and Madhya Pradesh (22). States like Haryana (18), Himachal Pradesh (17) and Punjab (14) also have a good number of private universities. The data indicates that the number of private universities in India is growing at a rapid rate and students are feeling drawn to seek admissions to these universities.

Why private universities are mushrooming in the country? India, largely being a young nation, there is a huge requirement for higher educational institutions in India due to its huge youth populace. to fulfill the educational institutions of country's young population. As the data reflects, Central and State universities aren't adequate enough to accommodate all students in the country. That's why the private investments are considered as the only answer to this requirement and thus turned vital. private universities are autonomous institutions. These educational institutes follow the regulations laid down by the UGC to maintain minimum standards for academic and physical infrastructure.
Regulatory authorities for Admission to Private Universities
From establishing a private university to developing a curriculum from the students, there are different regulatory bodies to set up norms for private universities. Admission norms for private educational institutes or for private universities are also regulated by the government bodies. List of such bodies are as follows:
Indian Council for Social Science Research (ICSSR):
Indian Council of Social Science Research (ICSSR) was established in 1969 by the Government of India to promote research in social sciences in the country. The council advises the Government of India on all matters pertaining to social science research. Indian Council of Historical Research (ICHR): Indian Council of Historical Research is an autonomous organisation which was established under Societies Registration Act (Act XXI of 1860) in 1972 with an objective to provide fellowships and financial assistance to the young teachers in colleges, universities and registered research organisations.
Council of Scientific & Industrial Research (CSIR):
CSIR is an autonomous body and the largest research and development (R&D) organisation in India. The council conducts research in the fields of engineering, life sciences, metallurgy, chemicals, mining, food and environment.
Indian Council of Philosophical Research (ICPR):
ICPR was established in March 1977 under Department of Higher Education and Ministry of Human Resource Development with an objective to Establish, Administer and Manage in philosophy.
University Grants Commission (UGC):
The UGC is the only grant-giving agency in the country. It has two responsibilities first one is of providing funds and other one is of coordination, determination and maintenance of standards in institutions of higher education and universities.
National Assessment and Accreditation Council (NAAC):
NAAC is an autonomous body established by the UGC of India to assess and accredit institutions of higher education in the country.
All India Council for Technical Education (AICTE):
In order to promote quality in technical education along with planning and coordinated development of technical education system and to regulate and maintain norms and standards, AICTE was established by Government of India.
National Board for Accreditation (NBA):
NBA at present exists as an autonomous body with the objective of assurance of quality and relevance of education, especially of the programmes in professional and technical disciplines, i.e., Engineering and Technology, Management, Architecture, Pharmacy and Hospitality.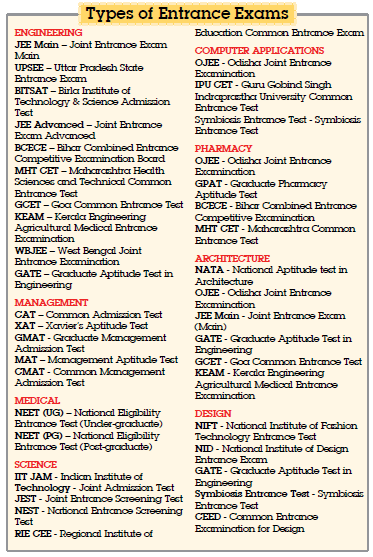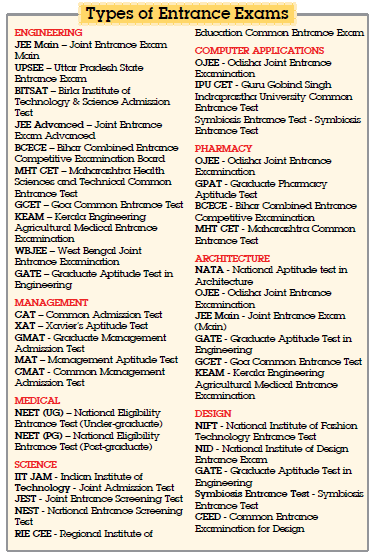 Admission to the Private Universities
As per the Government of India's stated aims for higher education enrolment, 14 million seats in higher education sector will be required to be added during 2014-2020. It is quite clear; this demand can only be met primarily by the private sector. The government is planning for overall revamp of higher education sector with its new policies. Single common medical entrance test – National Eligibility cum Entrance Test (NEET) has been introduced by the government in 2016. Medical colleges of the country are allowed to fill their seats only through the NEET. It is expected that on the lines of NEET, a single common entrance test may also be introduced for engineering aspirants.
Other than engineering and medical, there are various other streams for which exams are conducted at state and national level. Private universities across the country are accepting the scores of these exams for admission of candidates to the respective streams.