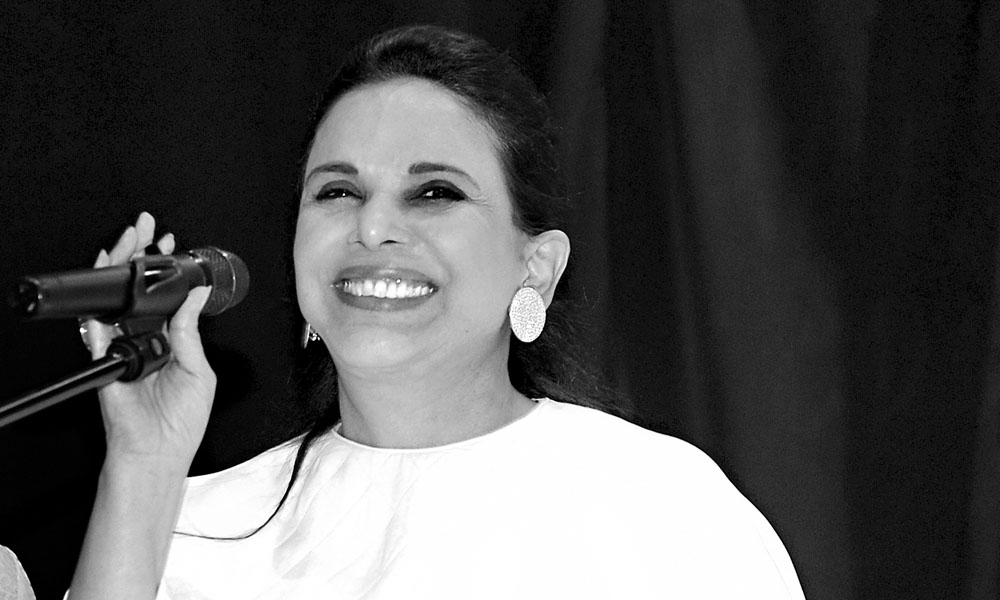 As the flag bearer of modern and holistic education in the Middle East, the Bahrain Bayan School has developed an exemplary model of teaching that can be emulated by schools across the region and the globe. Deeply rooted in cultural values, the school aims to develop citizens of tomorrow who are receptive to other cultures and at the same time, mindful of their country's needs, says Dr May Al Otaibi, Chairperson, Bahrain Bayan School, in conversation with Dr Ravi Gupta of Elets News Network (ENN)
What prompted the opening of this school and what vision was set for it?
With the exception of government-run schools, before Bayan School was established there was only one missionary school that focused on teaching Arabic in Bahrain. It had a totally different curriculum that was based on a densely classical teaching style. My daughter found it too difficult to cope with the strict system the school had in place.
It was then that a friend and I decided to open a preschool that would provide a strong foundation for children to do well in their future education. The pre-school proved to be a grand success, which motivated us to scale up and offer nursery, nursery 1, KG 1, and KG 2 classes. Soon after, we received many requests urging us to open a fully fl edged school where a new grade level would be added every year. My B.A. degree in Education from the American University of Beirut helped a lot in this endeavor.
As a result, what began as a small initiative to ensure educational prosperity for our children has resulted in 34 years of excellent education. For the past five years, The Bahrain Bayan School has achieved Number 1 status in the country and we hope to continue this progress and achievement for years to come.
How is Bayan School different from other private schools in Bahrain?
Bayan is a non-profit school run by a board of directors and trustee. At the time it was established, there were no private schools to be found in Bahrain so the late Amir granted us, as well as another school, land and extended a loan of one million dinar to construct the campus, under the condition that it was to be run as a non-profit school. We were initially working with the Ministry of Labour and Social Affairs but in 1995 we began operating under the Ministry of Education. Currently, there are only two private schools in Bahrain that are non-profit.
How has the teaching method in the school evolved from traditional to modern over the last 34 years?
We started our operations in 1982 and since the very beginning, the medium of instruction in the school has been bilingual – English and Arabic. When we expanded our classes beyond the sixth grade, there was more of a focus on English, however now there is no first or second language. Both languages enjoy equal treatment in the curriculum. Our students are taught to be well-versed in English as well as Arabic.
Initially, we worked with external schools to adopt their programs and customize them according to our culture. Presently, we are always on the hunt for innovative programs to further enrich our students' lives. Five years ago, we adopted a very effective American program called Aero. We also adopt Arabic programs from government-run schools.
Our teachers regularly participate in personal development workshops and training programs to update and increase their skills. We bring in Quality Assurance professionals to train them in a wide variety of subjects. This year, we initiated a directorate of Quality Assurance in the school.
We are also working on a career development program to assist our students in understanding the key career requirements needed in Bahrain. We have observed that most Arab students pursue careers in finance, business and to a lesser extent, medical. However, Bahrain lacks engineering professionals in sectors such as Information Technology. We have decided that we will have mentors, comprised mostly of Bayan graduates, who will provide mentoring to the students in the area of career building.
How do you manage students of varying level of abilities – weak, average and brilliant ones?
Unlike other schools, we do not segregate students into A, B or C sections. We try to improve students' standards as per their learning speed. We emphasize this issue on our teachers with the help of our Quality Assurance team.
"Unlike other schools, we do not segregate students into A, B or C sections. We try to improve students' standards as per their learning speed. We emphasize this issue on our teachers with the help of our Quality Assurance team"
Nowadays there is lot of focus on the holistic development of a child. How much emphasis do you put on it?
We put a lot of emphasis on holistic development and the development of differentiated programs . Besides drama and physical education, our students also participate in various tournaments and competitions held in schools across the country. We also participate in global-level competitions outside Bahrain.
We also have programmes that teach students how to do business in Bahrain so that they'll have a useful introduction to the workforce. Physical education is also very important to us and we organize many different activities for that.
What is the new vision you have for the school's betterment?
I have always considered Bayan as a Bahraini community instead of a school. We teach our students how to use cultural values to deal with Bahraini society and be respectful. I feel education should integrate everything we need to teach our kids. Through our career development programme, we strive to bridge the gap in the employment sector so that we don't have to rely on people from outside the country to do the jobs that we are capable of doing ourselves.
We are also very proud of the unique relationship we have with our parents. For example, we have an insurance plan that costs less than 100 dollars a year. In the somber case of a parent has passing away, or unable to pay the fees of their ward, the bills are covered by the insurance company.
We have also developed something called 'Bayan on Call' to ensure the safety of our students. We have appointed dieticians to take care of diabetic or obese children, and have recently employed a school doctor.
We even train our parents to take care of their childs' special needs during stressful exam times. We have even set aside one day when we host the grandparents of our kids.
You put your personal passion into running the school. It is not as a business but a passion which keeps you going on. Isn't it?
Yes exactly. We are developing the school as a base to instill values that a Bahraini citizen should have. It's a combination of passion and motherly approach that we follow religiously. The board of Bayan School also share the same passion. They work as volunteers without taking any money for their services, because they are invested in the school and it's impact on Bahraini society.
Since young people are so exposed to Western culture, how do you educate them about Bahraini culture?
There is something special about Bayan students. They are known for their exemplary behaviour and openness to all cultures. We have set rules to ensure discipline among students and have a specially appointed Behavior Manager to look into disciplinary issues. We are not harsh on them and always go by the rules.
For example, to deal with the issue of bullying we do not punish the bully, but try to strengthen the other student being bullied to help him prepare for the world outside the campus.