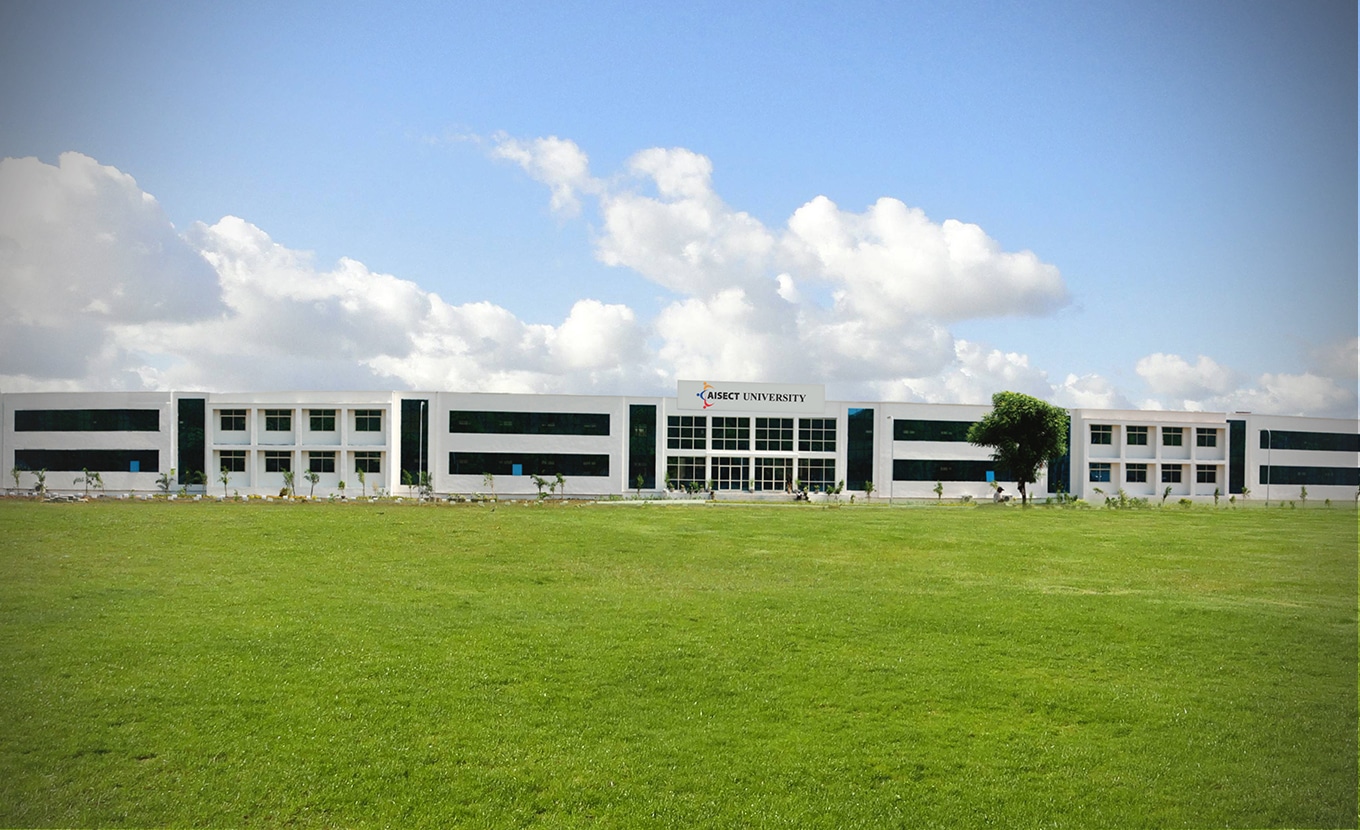 AISECT, the first private university of Madhya Pradesh, has taken various initiatives on different fronts to provide quality higher education in the State. The university has also made efforts to ease the norms for operating a private university, says Santosh Kumar Choubey, Chancellor, AISECT University, in an interview with Arpit Gupta of the Elets News Network (ENN).
With the changing times and maddening race to emulate competitors, what prominent challenges a private university like yours is faced with?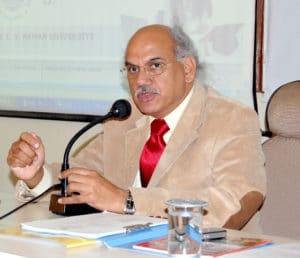 The biggest challenge for the university was to change the perception of education stakeholders and build reputation. Earlier, the rules of operating a university were harder, which continues to be the case. Private universities were deprived from the funding benefits and various types of assistance that State and Central Universities enjoy.
To improve the situation, an All India Private University Conference was organised by AISECT University in 2012 where all universities from across the country were invited. The Central and State Government regulatory bodies discussed about challenges and anomalies faced by the private operators in higher education system at the conference. Almost everyone in the conference agreed to the problems faced by private universities in terms of regulation, multiple commands and operations.
Since then efforts have been made to ease the norms for operating private universities across the country. It is also expected that in coming time all the universities, irrespective of private or government, will be provided a level field to operate.
What are some of the innovations being introduced in AISECT University vis-a-vis State and Central Universities?
Some of the important innovations introduced by AISECT University include:
Promoting Skill Development by setting up skill academies, collaborating with the National Skill Development Corporation (NSDC) and making one skill course compulsory for each year at UG and PG level i.e. four skill courses in an undergraduate (UG) course and two at PG level.
Establishing Renewable Energy Centre and Energy Park in the University to develop green energy culture, the only campus in Madhya Pradesh and amongst 17 in India to be selected for Green Campus by the Ministry of New and Renewable Energy (MNRE).
Adopting three villages and holding week-long camps in the villages at regular intervals for awareness and training of villagers in the areas of health, cleanliness, education, literacy, digital communication, banking etc.
Developing an incubation centre to promote the best startup projects and conducting startup competitions at national-level. The centre has also attracted industry mentors who have supported the finest startup projects at AISECT University.
With placement of students becoming a yardstick to evaluate a university's status, what has been your achievement in this context? How significant innovation is to your university?
Placement is an important mark of credibility for an institution. Our university's innovative Training and Placement Department serves this aspect. Our emphasis is on producing well educated, skilled and confident professionals who are industry-ready after graduation. More than 50 per cent of our students get placed before completing their respective courses. A strong incubation centre is one of the most important dimensions of our placement. With an abundance of startup competitions, thereby enabling us to produce not only good number of employees but also successful entrepreneurs.
Almost every other university is collaborating with foreign universities and government departments, what initiatives have been taken by your university in this regard?  
Right from the beginning, AISECT University has given lot of importance to expand its horizon across the academia, industries and research labs. We have identified organisations in India and abroad for collaboration and to gain from their expertise in specific fields. Some of these collaborations include:
NCTU, Taiwan: We are working together along with IIT Delhi to enhance spectral efficiency of solar cell in a project costing about Rs 40 lakh.
ICEWaRM, Australia: This collaboration involves working jointly in the field of water resources and management. In this context, we organised a four-day international conference on Water, Energy and Environment where 350 research papers were presented by 20 countries were being published by Elsevier.
KIEV University, Ukraine: This entails collaboration in the field of space and earth science.
MoI University Eldoret, Kenya: This is a research project in the pipeline on water resources.
KAIST, South Korea & RPI, USA: It involves collaborative work on Renewable Energy.
PetruMaior University of TarguMures, Romania: We are working jointly on environmental science/engineering.
Similarly, there are more than 15 research laboratories, industries and institutes in India, including AMPRI, CIAE, NITTTR, IIT New Delhi, TATA Motors, Reliance, BSNL, etc, with whom AISECT University has a collaboration for skill delivery, research projects and exchange programmes.
What steps your university has been following to ensure the finest faculty delivering in this fast developing world?
Rigorous faculty selection process is undertaken by the university to ensure highly qualified and experienced teachers. Almost 50 per cent of which are PhDs and around 20 per cent are having industry experience. Moreover, collaboration with seven foreign universities, 10 Indian institutes, research laboratories and industries, facilitates exchange programmes for students and renowned experts. We promote a strong culture of national and international academic events, about five every year, where experts expose students to latest development in technology, corporate, industries and academia.
What steps have been undertaken for research-based learning by your university?
Research-driven education is an integral part of our vision and mission. Following initiatives have been taken in this regard:
The university has identified four areas to encourage researches – Renewable Energy, Material Science, Environmental Engineering and Water Resources, and Earth and Space Science. Advanced research labs in these four areas have been developed with an investment of more than Rs two crore. An advanced software lab covering these areas is also available. These resources are available from undergraduate to research scholars.
The university has been publishing two bi-annual peer reviewed research journals – "Anusandhan" for Science, Management and Technology and "Shodhaytan" for Non Tech discipline from the past five years.
A Core Research Group (CRG) has been formed to promote research projects with external and internal funding. CRG has pan India experts in the field as members. In this context, the university has one ongoing Indo-Taiwan project in the field of solar cells, five ongoing internally funded projects marked at Rs one crore each and four projects have been currently put up to various external agencies for funding.
The university has an incentive scheme for research activities and writing. This has resulted in publishing of more than 300 research papers in national and international conferences and seminars and more than 20 books. In last three years, more than 15 faculty members and students have gone abroad related to research activities.