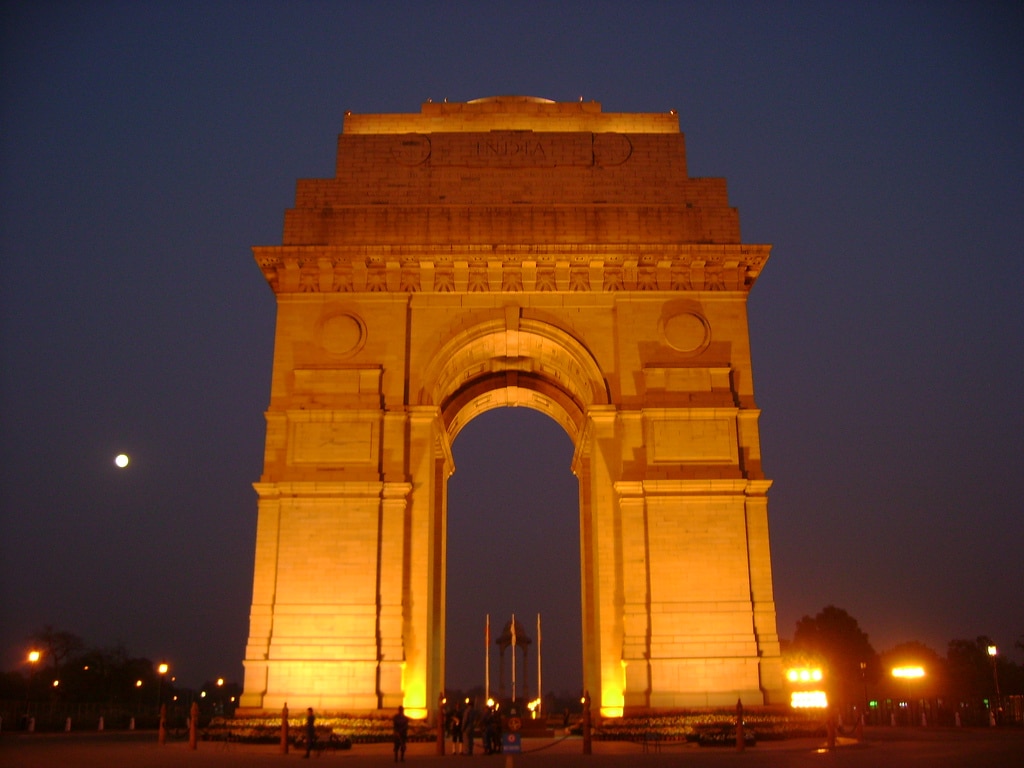 In an endeavour to explore solutions for ensuring education, equality, and employment for all, the Elets Technomedia will organise 10th Elets World Education Summit (WES) from August 11-12 at Le` Meridien hotel in New Delhi.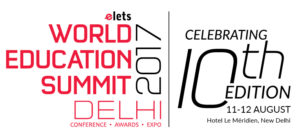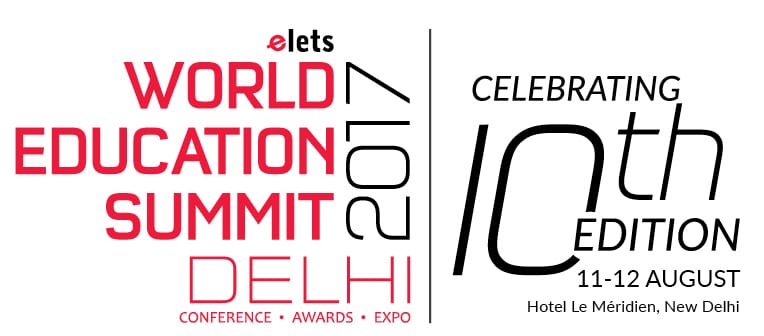 The World Education Summit, an initiative of the Elets Technomedia Pvt. Ltd., is recognised as a global platform for problem-solving and deliberating upon the future of education sector through panel discussions on various topics during the day-long conference.
The grand conference will bring together edu-leaders, edupreneurs, edu-investors, edu-startups and edu-tech providers, offering a big knowledge-exchange and networking opportunity.
The Summit will bring together Central Government ministers, officials, educational bodies, chairmen, CEOs and MDs of schools, corporates, colleges and universities and thought leaders on one platform.
The summit will feature over 100 education visionaries and edu-tech experts within two streams of the event.
During the two-day conference, around 500 delegates will share their thoughts, and figure out new methods to impart education in a better way to transform the world.
Over 300+ inspirational speakers, not just from across Asia but also from different parts of the world, have been invited for the special summit.
Over 50 exhibitors will showcase latest innovations adopted across the world at the summit. It's an opportunity for schools, colleges, universities and corporates to resolve their queries, improve their customer base and choose the best practices for their institutions.
To recognise, highlight, and encourage the best models/projects/processes and sustainable innovations in education landscape, schools and higher education institutions will be rewarded at the 10th Elets World Education Summit 2017. These awards will also recognise entrepreneurs for their contribution in the education space.
The summit will also witness the conglomeration of eminent speakers like Anil Swarup, Secretary Department of School Education and Literacy, Ministry of Human Resource Development, Government of India; Anil Dattatraya Sahasrabudhe, Chairman, AICTE; MVV Prasada Rao, Director, CBSE and other eminent persons from the education landscape of India and world.
Key discussion points of the summit will include opportunities for collaboration with the government and regulatory bodies in improving education delivery across the region and role of Assessment, Accreditation, Evaluation and Quality Standard in Higher Education and many more.
"Exciting news! Elets Education is now on WhatsApp Channels Subscribe today by clicking the link and stay updated with the latest insights!"
Click here!