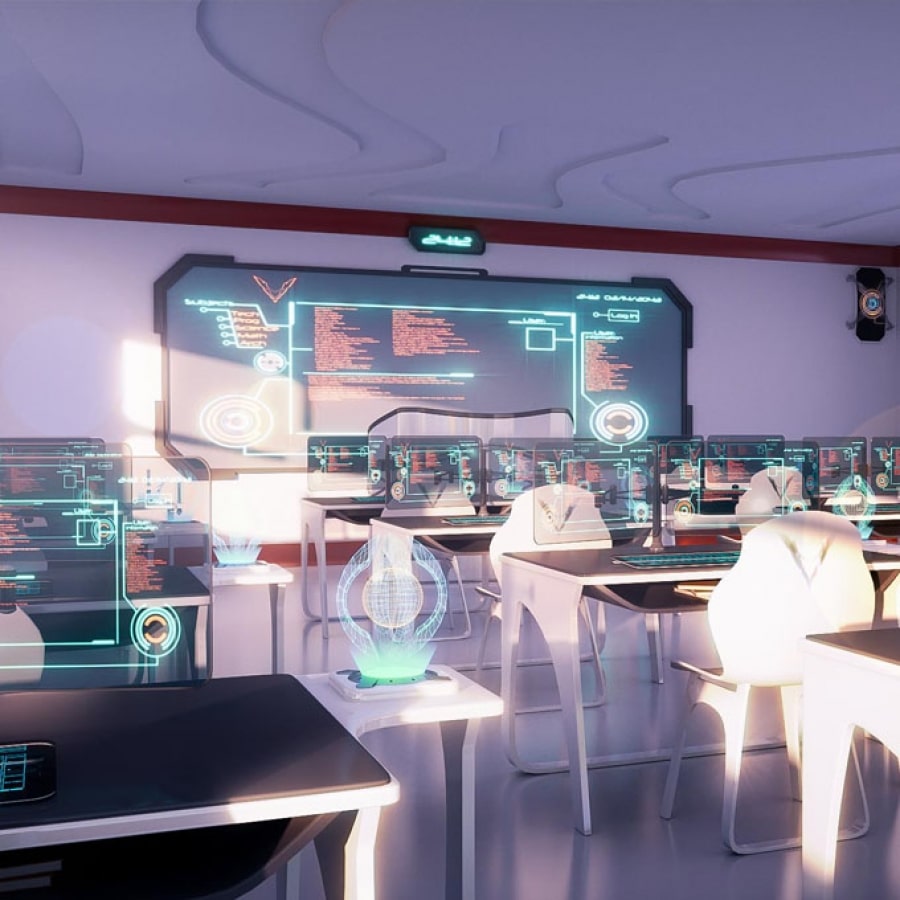 Google Future Classroom solutions has been adopted by the Greater Visakhapatnam Smart City Corporation Limited (GVSCCL) to provide holistic education to its students.
Managing Director and CEO GVSCCL M Hari Narayanan said, "Under the Smart City initiative, our vision is to transform conventional classrooms by empowering teachers to integrate digital tools and aids seamlessly in their teaching process. Our aim is to accelerate learning for students and encourage creativity and critical thinking. Google India and IL&FS Education are our valuable partners in our journey as their open web technologies coupled with the training and certification provides us with a solution to enable both the students and teachers."
GVSCCL has entered into a three-year partnership with IL&FS Education and Technology Services Ltd, a premier education partner of Google for Education, India to provide education solutions. The solutions will include hardware, software, training and certification to schools in the city of Vishakapatnam.
Head of Education Google India Bani Paintal Dhawan said, "What's coming next in technology will shape our future. We are committed to empowering schools and teachers with 21st century learning skills of collaboration, communication, critical thinking and creativity. We are delighted to support the state's Smart City initiative by enabling the creation of future classrooms"
Initially, 31 schools are being enabled with this solution. The announcement was made on the sidelines of the India Foundation Day for Smart Cities Mission held in Visakhapatnam.
 The solution is in line with the Smart City mission to create internet-connected, future-ready classrooms.  The future classroom lab setup blends the needs of a digital classroom through the use of K-Yan, an integrated computer projector and personalized learning through the use of Chrome-books for each student.
Under the partnership, the schools will be provided Chromebooks with GSuite for Education. The content on the Chrome-books will be available in both English and Telugu.
The partnership includes skills training for teachers to enable them to effectively enhance the classroom experience. Finally, teachers will be certified on two educator level certifications to introduce ed-tech led teaching-learning in classrooms.
Managing Director and CEO IL&FS RCM Reddy said, "We are committed to empowering and developing the social infrastructure of the country. With the focus on providing Edu-Tech led solutions to schools to take the teaching-learning spectrum to greater heights, we are thankful to GVSCCL for the valuable partnership to carry the vision to transform the education delivery in the classrooms. With Google coming in with its technology coupled with professional development program for teachers, we are confident of smart city initiative of Visakhapatnam in Education acting as a torch bearer for the state."
 Google is committed to cultivating a new generation of problem-solvers, storytellers, and creative minds to tackle the next problems at scale. It's not just about coding and programming computers, but about helping students learn skills they'll need to approach problems in a fundamentally different way across every discipline from business to engineering to the arts.