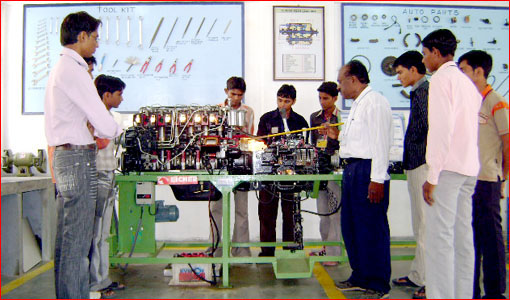 In a bid to improvise and enhance the quality of training, the Central Government has plans to advance 1,396  Industrial Training Institutes (ITIs) in the country.
The initiative is intended to increase the level of training of ITI students as well as retraining of instructors to elevate  standards and quality in the sector.
As a way of introducing technology and innovation, the government will adopt public private partnership (PPP) model to provide quality training by exploring PPPs.
Speaking in the Lok Sabha, Skill Development Minister Rajiv Pratap Rudy said the Directorate General of Training under his ministry has been making continuous efforts to improve the quality of training being offered by the ITIs functioning in the country.
The government was upgrading infrastructure of the ITIs through two centrally funded schemes for industrial value enhancement and upgradation of 1,396 government ITIs through PPP, he added.
The minister, in a statement, revealed a number of other steps were also being taken for upgradation of quality of training in ITIs including training and re-training of ITI instructors, prescribing new affiliation norms for ITIs for quality training, grading of ITIs to evaluate their performance and ISO 29990 certification of ITIs to raise the overall quality and standards.
The step is aimed at improving the study environment, enhancing the quality of education and bring in newer innovation models for the study.