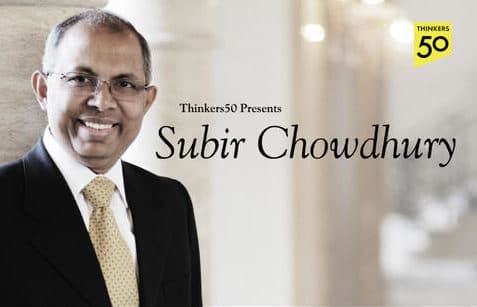 Indian Institute of Technology (IIT) Kharagpur alumnus Subir Chowdhury has been named in the "Thinkers50" for 2017 for his expertise on "management quality and process improvements".
Thinkers50 is a global ranking of management published every two years.
Chowdhury, the Chairman & CEO of ASI Consulting Group, is the author of 15 books. He was recognised as #1 international bestselling author of his book "The Power of Six Sigma" published in 2001. He is also praised by The New York Times as a "leading Quality expert," and "the Quality Prophet" by Business Week.
His latest book "The Difference: When Good Enough Isn't Enough" made it to the USA Today Bestseller list as well as National Bestseller in India.
A 50-year-old Subir was born in Chittagong, Bangladesh, and lives with his family in Los Angeles, California.
He received his undergraduate degree in aeronautical engineering from the IIT Kharagpur, India, and his graduate degree in industrial management from Central Michigan University, Mt. Pleasant, Michigan.
Chowdhury has launched an app "Subir Chowdhury: Quality is Everyone's Business" for both Android and iOS users to help promote their understanding on the effect of quality in all levels of business function and public policy.