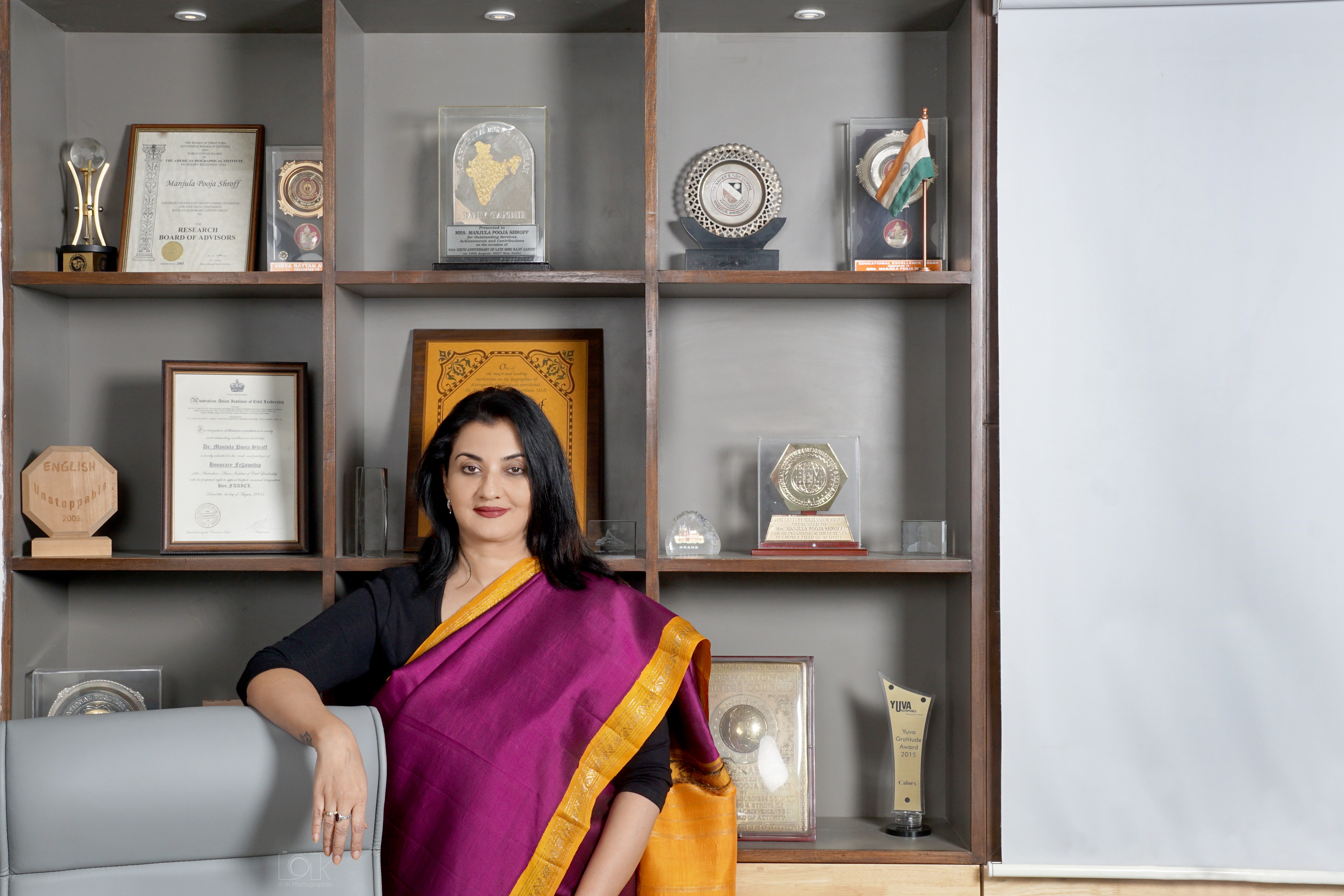 Kalorex is a well-established name in education sector. The group is managed by renowned edupreneurs and chaired by Dr Manjula Pooja Shroff – Awarded by President of India for her work in education and social sector. The group with its focus to inculcate culture, values and ethics among students, is trying to serve all segments of the society by educating learners from preschool to K-12.
Technology and Research based pedagogies are followed across all Kalorex schools that lead to holistic development of students. The Alumni of Kalorex are placed at leading corporates, business houses, research and development organisations, and space and defence institutions across the world.
Kalorex, since its inception, has lived up to its commitment towards professionalism and excellence in school education. The group has two Delhi Public Schools (Bopal and East Ahmedabad), Calorx Olive International School, an IB School at Ahmedabad and Calorx Public Schools at Rajula, Mundra, Ghatlodia (Ahmedabad), Bharuch and Jaipur. To serve all sections of the society, the group has initiated Projects like Visamo Kids Foundation and Prerna for marginalised students and also for students with special learning needs. Moreover, the group also provides vocational training to unskilled women under VEDIC – Vocational Educational Development Institute of Calorx.
Kalorex ensures professional and personal growth for all its educators who are employed with any of its institutes. The teachers follow the core values set for KALOREX – Kinetic, Academic Excellence, Living-In-The Gap, Ownership, Raison D'etre, Empowerment and X– Factor – and the same percolate in the teams working in the various institutes under the Kalorex group.

Kalorex – A professionally managed autonomous institution focuses its activities on K-12 education since its inception. It believes in empowering students to succeed in all spheres of life. With 40+ institutions and growing, Kalorex tries to address the needs of all segments of the educational domain. "Shaping Glocal Learners" – Think global and make the best of the local environment – is the Kalorex mantra.
Kalorex is a trusted name amongst parent communities, be it the National or International Boards of Education. Kalorexians are known for bringing laurels to their country resulting out of a diverse exposure given by the Kalorex institutions and its relentless pursuit for excellence. Kalorex was among the first educational groups to use technology in the classroom and install SMART classes.
All Kalorex students are exposed to a variety of scholastic and co-scholastic activities which help in their overall development. Not only in education, the students have won many awards and recognitions in different activities across the country. Teachers at Kalorex play the most important role in this by recognising the needs of students and motivate them to excel in various fields. Kalorex is proud to have students who gained National and International fame in fields where their talent is encouraged and recognized.
At Kalorex, each and every student is equipped with competencies in financial, linguistic, digital and media aspects, along with life skills, values and traditions of the local environment. It enables every child to become an asset for the society.
Kalorex is growing by leaps and bounds and expected to make its presence felt in all states in India within the next decade. There are 40+ Institutions in 2 countries, 8 cities, under the Kalorex banner, with over 12000 students from more than 24 nationalities.
Kalorex has a distinctive vision of expanding by way of inviting partners to join hands to invest in Infrastructure facilities. Kalorex will bring in the Institutional expertise/experience by taking over the Operations and Management of the Schools. Investments are mainly pertaining to the working capital and growth of the schools. In business terms, it adopts an asset light model.

br>