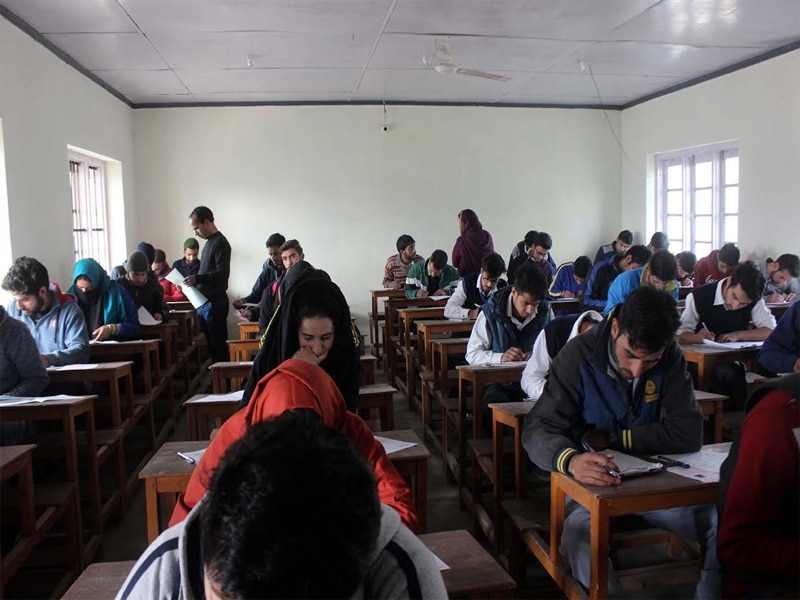 The Union cabinet has approved the constitution of an independent body to conduct various entrance exams for admission to higher educational institutions.
The National Testing Agency (NTA) will be an autonomous organization that will oversee the conduct of entrance exams including the National Eligibility Cum Entrance Test (NEET) for medical aspirants and Joint Entrance Examination (JEE-Main) for admission Indian Institutes of Technology (IITs).
Around four million students across the country appear every year in various entrance tests that determine their eligibility for admission to prestigious institutions. The 2017-18 budget statement mentioned that the government was aiming to set up a testing body.
The cabinet stated that the new agency will relieve the Central Board of Secondary Education (CBSE), All India Council of Technical Education (AICTE) and other organizations that now conduct nearly a dozen entrance tests every year.
"It will relieve CBSE, AICTE and other agencies from responsibility of conducting these entrance examinations, and also bring in high reliability, standardized difficulty level for assessing aptitude, intelligence and problem-solving abilities of students," a cabinet statement said.
CBSE conducts major higher education-related entrance tests such as JEE-Main, National Eligibility Test (NET) on behalf of the University Grants Commission (UGC), Central Teacher Eligibility Test (CTET) and also the in charge of conducting NEET apart from Class X and Class XII board exams for CBSE-affiliated schools.
"The entrance examinations will be conducted in online mode at least twice a year, thereby giving adequate opportunity to candidates to bring out their best," the cabinet statement said.
Other examinations "will be taken up gradually after NTA is fully geared up", the cabinet statement said.