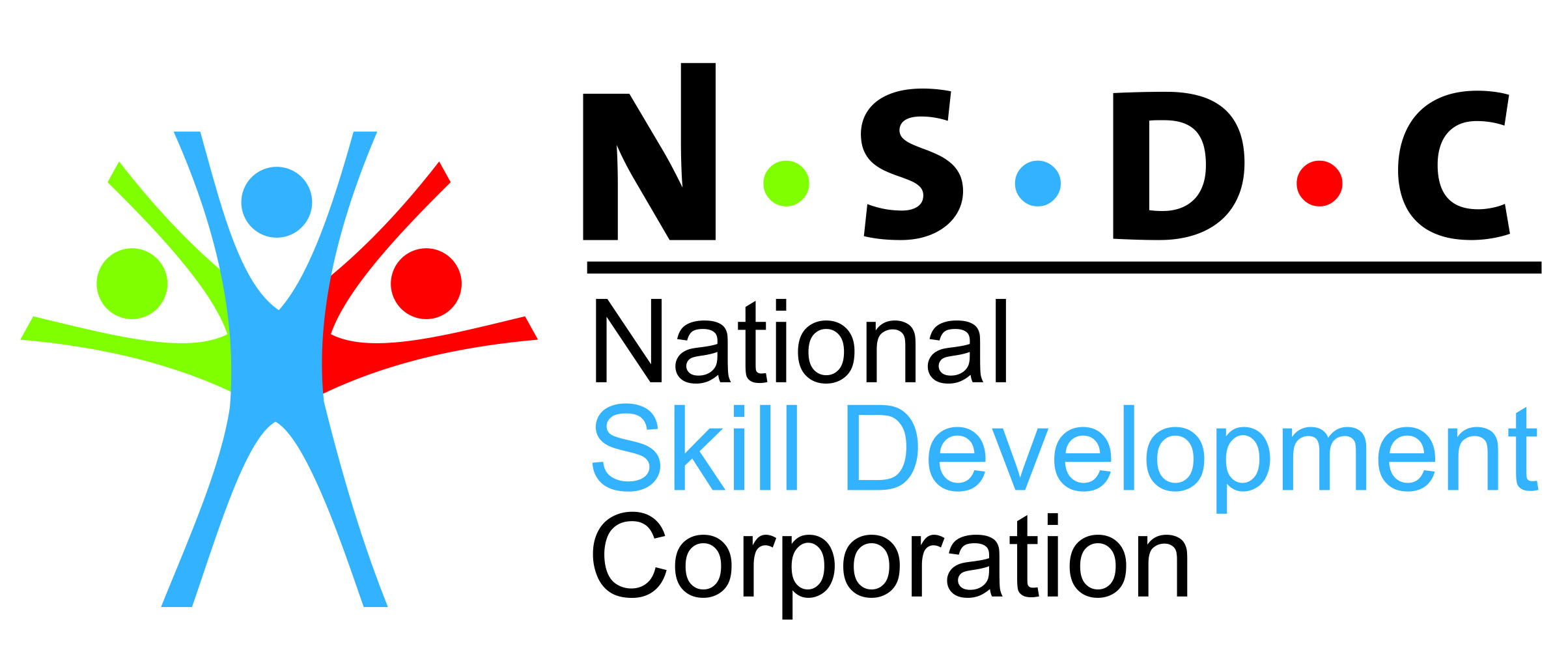 NSDC aims to promote skill development by catalyzing creation of large, quality and for-profit vocational institutions, says Manish Kumar, Managing Director & Chief Executive Officer, National Skill Development Corporation (NSDC), in an interview with Poulami Chatterjee of Elets News Network (ENN).
Since the launch of Skill India Mission, how much National Skill Development Corporation (NSDC) has achieved so far as per its vision?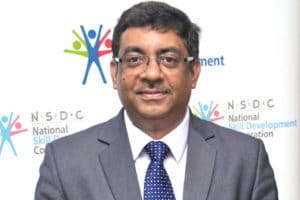 The Skill India Mission was launched in July 2015 to expedite government's effort in providing skill training to the youth. With a mission to position India as the skill capital of the world, the Skill India Mission was instituted to expand the scale and reach of the initiatives effectively. So far, over 1.24 crore people have received training through various programmes.
The National Skill Development Corporation (NSDC), under the aegis of the Ministry of Skill Development and Entrepreneurship (MSDE) has collaborated with industries, corporate houses, states, government bodies as well as other ministries to ensure its effective implementation. As on December 2017, over 19 lakh candidates received skilled training under PMKVY – 1 and another 14 lakh has been trained in its second phase till now. Further, over 5 lakh skilled workforce has received formal certification under the Recognition of Prior Learning (RPL) component of PMKVY. The government has also established 200+ state-of-art Pradhan Mantri Kaushal Kendra (PMKK) and another 250 such centres are in pipeline. The Government plans to have one such centre in every district of India.
During 2014-17, 453 women received skill training across 10 NVTIs/RVTIs. The number of ITIs has increased from 10,750 to 13,353 and efforts are being made for ITIs to grant certificates equivalent to class 10th and 12th of CBSE.
Also, India International Skill Centers (IISC) have been set up for people who wish to work in foreign countries. the NSDC helps them hone their skills as they embark on undertaking job opportunities in another country. We are planning to establish 100 such centres across the country. There has been an added emphasis on promoting entrepreneurship among country'youth under PM-YUVA scheme.
NSDC is being set up to implement Skill India Mission. What are the challenges faced by the mission? What strategies are followed by NSDC to overcome those challenges?
India boasts of a huge demographic dividend and has the second largest workforce in the world. However, with the improvement in technology, automation has taken over most of the labour oriented jobs, which makes it necessary to up-skill and re-skill the work force all across the globe. At the same time it is very important to bridge the gap between skill training and job opportunities available. This gap is hampering the recruitment of even suitably trained candidates in an industry.
NSDC is working towards addressing these challenges and to bridge the existing gaps. Sector Skill Councils have been set up to identify the demands and opportunities that each sector entails and ensure that the most relevant and recent skill training is provided to the candidates. The training curriculum is regularly updated, and the opportunities are identified and leveraged. Efforts are being made to skill, re-skill, up-skill as well as multi- skill employees to ensure that they sustain their jobs and grow further.
To bridge the industry-academia gap, NSDC conducts skill training courses in Public-Private Partnership (PPP) models. Please give details about such courses. 
NSDC is trying to develop an enabling environment for skill development which is based on relevant and up-to-date industry practices. the National Skill Development Coordination Board is being set up under chairmanship of the Deputy Chairman of the planning Commission in the public private partnership mode (ppp). The board will formulate strategies on skill development and monitor implementation of the same. Further, it ensures that proper skill training is being provided to candidates and simultaneously suggests strategies to address regional and social imbalances that might potentially hinder its effectiveness.
Under this model, the NSDC collaborates with a public-sector unit or a corporate house where they provide training to the candidates as well as opportunities for employment. These initiatives help the students to know their areas of improvement provide them exposure of industry expectations.
The Udaan Initiative for the youth of Jammu & kashmir (J&k) is one of the recent initiatives that follows the ppp model and provides skill training and helps in creating job opportunities for graduate and postgraduate youth of J&k.
Ministry of Skill Development and Entrepreneurship has set up India International Skill Centre (IISC). What are its objectives and key focus areas? 
India International Skill Centers (IISCs) were set up to provide vocational training to youth aspiring for job opportunities globally. IISCs have been set up by NSDC in association with Ministry of External Affairs and implemented under the pradhan Mantri kushal Vikas Yojna and pravasi kaushal Vikas Yojana (pkVY). Apart from technical skills, the programme emphasises training on language and soft skills modules. the training provided at these centers, help youth hone their skills at par with the international standards and ensure that the youth seeking global mobility are well equipped and confident to take on any challenge across the world.
What are NSDC's future plans to make youths of India skillful and employable?
India has a huge potential for skill training and NSDC, under the aegis of MSDE, is working towards creating an inclusive and equitable environment for vocational training. The initiatives and schemes are helping the candidates become more competent and job ready. The efforts are further expedited through collaborations with industries across all verticals, as well as other ministries and government bodies.
NSDC plans to expand its reach to all the parts of the country by setting up Ppradhan Mantri Kaushal Kendras in each district and aim to open 100 International Skill Centres by 2018. We further, wish to expand the number of training centers which will provide state-of-theart skill training to the candidates. Also, NSDC is planning to provide training in futuristic job roles such as Automation, 3D printing, Artificial Intelligence among others, which may help youth earn a better livelihood and contribute towards building New India.
Jharkhand is emerging as the skill hub of the country. How the NSDC is supporting the State to skill its youth?
Jhankhand is a state that is bustling with opportunities and the skilling opportunities are abound in the state. Jharkhand Skill Development Mission entered an MoU with the NSDC to improve the employability of the candidates undergoing skills training. the NSDC has identified Construction, tourism, travel and Hospitality, Mining, Real Estate, transport and Logistics, It-ItES, Food processing, Healthcare, and Banking and Financial services as major verticals that attract youth in terms of job opportunities in the state and will further collaborate with
JSDMS to provide more opportunities to the youth in the state.
How other schemes like Digital Indiavand Pradhan Mantri Kaushal Vikas Yojana can be leveraged to boost the skill ecosystem in Jharkhand?
People of Jharkhand have recognised the importance of skills to enhance their competence and employability, digital connectivity will help ensure last mile connectivity of the people and help generate new jobs. the PMKVY scheme under 'Skill India' Mission can enable the youth to get several blue-collar jobs as those who receivetraining under this initiative are awarded with a formal certificate on clearing the assessment.  This can validate their training and help them get access to better job prospects.
What message you would like to give to the youth of India?
Skill training is a necessity in today's scenario. It is imperative to constantly up-skill and re-skill to remain relevant in the growing economy like India. With new opportunities every day and innovations constantly upgrading the lifestyle of people, it is necessary to adapt to these changes through skill and vocational training.
What message you would like to give for Jharkhand Skill Summit to be held on Jan 12, 2018?
Jharkhand Skill Summit is an encouraging initiative which would bring together stakeholders from different walks of life on one platform and help strengthen the skill ecosystem in the state. the event will also play an important role in defining the road map for the future of skills in the state and develop Jharkhand as the hub for skilled manpower. On behalf of NSDC, I take this opportunity to wish Jharkhand Government and Jharkhand Skill Development Mission the very best for the event.