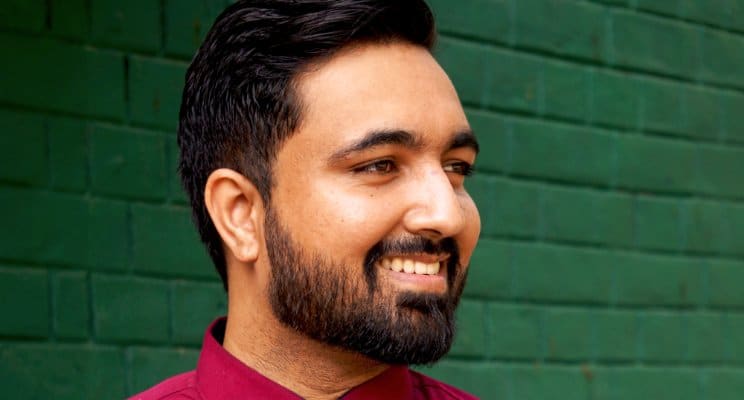 Indian education system is following centuries-old practices that are restricting it to compete with the world's best education systems. Highlighting the drawbacks of our current education system, how an autonomous education body can improve Indian Education System, explores Reekrit Serai, Director & Dean, Satluj Group of Schools, Panchkula, for Elets News Network (ENN).
I've been interacting with educationists across the country for quite some time now. These interactions started off as exchanging pleasantries at conferences. Subsequently, ideas were exchanged and now, we're in touch — not only discussing what is going on in Indian education landscape but looking for a solution to some of its biggest problems.
One of the biggest problems is that Indian K-12 education system is fast becoming a breeding ground for political populism. At the centre of this debate isn't whether we're creating students able to compete at a global level and take India into the future (you'd agree there's a general apathy towards this); but, whether we're able to ensure that they pass their matriculation and class 12 examinations with near-perfect scores.
There are 1.4 million schools, 36000 higher educational institutes and 227 million students in India. Let's look at one end of the spectrum—students from a weaker economic background, mostly from rural backgrounds. Half of the children aged 10 in rural areas were unable to read at a basic level, half dropped out of school by the age of 14 and 60% did not know division and they're mostly part of a system put in place by the government.
What about the opposite end of the spectrum—children from varying economic backgrounds able to graduate from college? Despite making a hue and cry about examinations and marks, only one out of ten students holding a degree in Humanities are employable while only one out of four Engineering graduates are capable of employment.
Most importantly, if marks were an indication of future success of an individual (many consider financial success to be a true indicator of success, thus the following statistic is being mentioned as an example only), why is that India only has 101 billionaires as compared to the US (545) and China (319) while many of our students score near-perfect or perfect scores of 100/100 in examinations?
There must be something wrong, right? Or are we caught up in such a nationalistic swarm that we're forgetting that our country needs to and can do better?
Yes, India was colonised. Yes, we were slaves for centuries. Yes, our current education system was introduced nearly 200 years ago by the British to 'create a class of anglicised Indians who would serve as cultural intermediaries between the British and the Indians.'  Yes, post 1947 until liberalisation in 1991, the government's focus was on centralising core industries to give the country an economic boost. But, we've moved beyond that now. And it's time we realise this.
I don't want to use the most repeated line in this context here that you'll ever hear, but I feel I have to: Look at China. But, don't look at China in its entirety. Look at it from a strategic point of view.
Decades of centralising core industries. Then allowing liberalisation briefly before giving the boot to major global corporations. Subsequently, creating a parallel global superpower all this while by boosting homegrown products and companies. I feel India has lost its way amidst a storm of knee-jerk reactions and economic programmes, looking for an evasive panacea that'll never be found.
Unless there's a clear strategy, things won't change for the better. Things will change, nonetheless, as that is the nature of things.
The solution to all these problems lies in decentralising decision-making in the education sector, starting with K-12, rather than focussing on a top-to-bottom approach to higher education. This whole academic session (2017-18) has been a whirlwind of emotions and firefighting for schools in the country that are affiliated with the top educational board, CBSE.
The following happened:
The MHRD recently announced that the syllabus will be halved in 2019. During the academic session, experienced primary teachers were made to enrol themselves in a mandatory bridge course, failing which they would lose their jobs.
Now, it's been announced that there'll be a relaxation of the passing criteria for students appearing in the class 10th exams in 2018.
All that educationists are saying is that 'we know what to do. Please, let us do our jobs.'
With a government school structure that's archaic and in need of an immediate overhaul, India's saving grace has been its private school education system. 29% of schools in India are privately-run, and that's where the major battle starts and finishes.
It all boils down to this: Do we want our children to grow up in a country where the government decides what's good for them and when based on intentions which sometimes lay beyond the realm of education? Or would we feel safer knowing that our children have the right to choose what they want to do and how to do it, free from having to conform to a system that hasn't done a world of wonders for generations before them? I think it is time that there's a fully autonomous department in place for education. Unless this is done, we can never realise the full potential of what India can be and should be after all these years.
(Reekrit Serai is an Educationalist, Publisher, Entrepreneur, Author and Investor. Views expressed by the author are personal.)