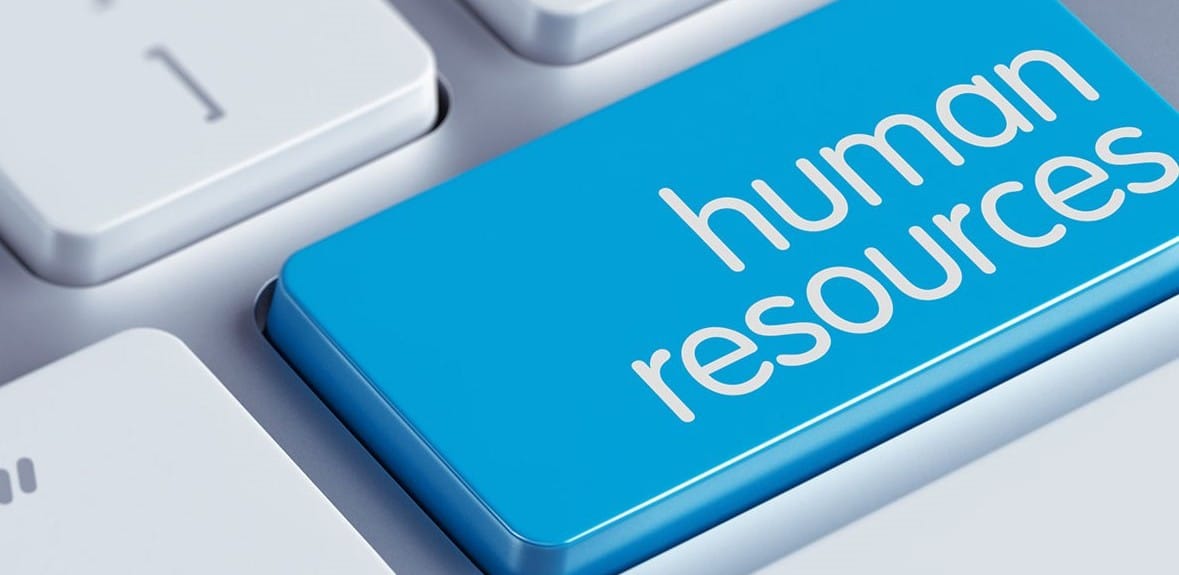 Use of technology in managing the human resource has seen a significant increase among small, medium, and large enterprises. How the technology is helping these organisations to deliver better HR services observes Lakshmi Murthy, Chief People Officer, ITM Group of Institutions, for Elets News Network (ENN).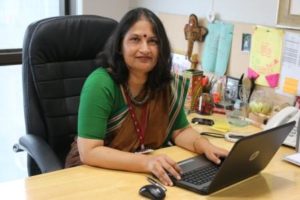 A few years ago, when we spoke about technology in HR, the discussions were around ERP systems which was restricted to maintaining records, ease of data access, retrieval, security and integrity. We have come a long way wherein in our mind today technology in HR is equals to artificial intelligence and robots replacing human.According to CB Insights, a venture capital database, investors have put more than $2 billion into HR technology systems and platforms in 2016. An Economic Times articles states that HR tech is a $400 billion industry globally. At about half a billion dollars, the Indian HR tech industry is still an infant. While the last decade was of integrated human resources management system (HRMS), the coming years would be of AI. HR technology is undergoing one of the most disruptive periods it has seen in a decade.
Why is artificial intelligence or Robotics is getting so much of limelight? Why are people talking about replacing humans with robot? Why the paranoia around artificial Intelligence (AI). According to me, scarcity is mother of invention they say. Lack of skilled manpower at the right time, right place and right cost is enabling usage of robotics in various industries. Moreover, human is lesser and lesser interested in doing repetitive and monotonous jobs.Technology is forcing organisation to focus on their core area where they can add value, which enhances their creativity. A very basic personal observations is that people are more comfortable to have impersonal (unknown people, non-emotional) interactions than human interactions which, according to some, is complex. There is this need to reduce or avoid "conflict" which is driving technology demand.
According to Jeff Weiner, CEO of Linkedin there isn't just one skill gap; instead there are multiple skill gaps that exist across cities, for specific skills, at specific points in time.
A decade ago, it was normal for people to work with organisations on an average for 10 to 15 days, today even a average of 3 years is very high. Attrition, according to Hay group, can hit the organisation with up to 4% of revenues and 40% of profits. HR transition is also driven due to the entry of Millennials, and predicted to make up 75 percent by 2020. The entire workforce space changes drastically.
In order to get the place on the table, HR today is proactively looking at bridging this gap and nudging the top lines up.  They are themselves becoming inventors and adopters of technology. So instead of waiting for market to provide, they go to market with new performance management model, new learning strategies, culture assessment concepts, tools and techniques for training and coaching. This is a huge paradigm shift with HR fraternity.
As per Josh Bersin's perspective, the way the day is being stored, use of analytics, focus on video content, dominance of social recruitment and wearable at the workplace are driving the need for artificial intelligence. Every aspect of HR function is being transformed making a decade old technology upgrade redundant. Let's look some of the key areas of HR function:
Recruitment: With increase in volume of recruitment accentuated with attrition, finding the right resources maintaining quality, meeting time deadlines and cost parameters is a becoming an uphill task. The job descriptions are also hybrid now, which keep changing. To meet these changes adopting technology is being smart.The candidate sourcing is being done through resume parsing and discover technology like text analytics. It matches the requirement with the potential candidate by scoring the internet and social media. This gives a much reliable profile of candidate than the one created by the candidate. With more and more focus on "templated interviews", the value add from HR has reduced, resulting with the process becoming monotonous. So we see advent of robots who complete the preliminary round of interviews and provides assessment of the candidate to the hiring manager. What is left is for the manager to do the fitment assessment. This not only reduces the time taken but volumes can be handled while ensuring fitment. The volumes are being handled by chat bots, open sourcing tools, automated applicant tracking systems and assessments (culture and behaviour) through tools.
Performance Management: Within less than two years, the good old appraisal system has moved to event based feedback. The feedback to employees to employees is supported through lots of data and analytics. There are no surprises for both the boss and the subordinate. What remains is the critical conversation to decide the way ahead. There are systems which recommend learning strategies for the employee based on the performance assessment.  For HR the process of sending out forms, collecting data, analysing the same has been eliminated allowing them to do lots of analytics and prediction. Vendors like Oracle, SAP, SuccessFactors, Workday, ADP, Connerstone, etc have developed ability to predict high performance outcomes, employee retention and promotions. Cornerstone's systems predict which employees will not complete the training and certification.Starling Trust, offers a system that can analyze patterns of e-mail and other communication to build "trust networks"; it can actually predict where a security leak or fraud is likely to occur. Another company, Humanyze, sells smart badges that monitor workers' locations and voice tenor to gauge when and where they experience the most stress. Betterworks is a goal management platform which ensures productivity is tracked.
Employees who stay ahead of the curve and upgrade themselves cannot be replaced. The role of organisation ( HR function) to build capabilities in-house to enable this transition. Since the new skills are so scare finding them externally will be very further difficult
Employee Engagement : While the ground was shifting under our feet, HR held the ground that employee engagement is one areas that AI cannot take away. The premise being that people can alone have conversation, assess the problem and manage the situation. With the advent of robots like "Amber" and "Leena" even employee engagement seems to be going away from HR. Organisation like Coca Cola, HDFC Life, L&T have already started deploying robots to sense the employee disengagement and alert the stakeholders. Organisations are already claiming fruits of the investment in these robots. These robots are trained to find triggers and start a conversation, "listen" to symptoms of disengagement. Twentysomething Varun Puri, one of Amber's creators, says that's by design adding "We want Amber to make you comfortable enough to open up to her," he says. "But we don't want her to have too much personality." Human being still can and will try to maintain the supremacy over robots. Amber is created by a Gurugram-based startup Infeedo.
Companies are adopting to the changes in technology very fast. At Deloitte, following the path of most companies, the wellbeing initiative moved from a focus on "health" to a focus on "reducing burnout" to a new focus on "human performance." This is the journey most HR departments are going through and the vendor market is moving fast.
A few months back there was an article in one of the leading newspapers that in just over a year, more than 30,000 employees at 37 companies have started confiding their deepest workplace secrets in  a robot named "Amber".
Although there is a lot of hype created about AI, but the potential of Artificial Intelligence in Human Resource Management is yet to be fully explored. Strohmeier & Piazza F. (2015)  studied the application in six selected scenarios: turnover prediction with artificial neural networks, candidate search with knowledge-based search engines, staff rostering with genetic algorithms , HR sentiment analysis with text mining , resume data acquisition with information extraction and employee self-service with interactive voice response. Josh Bersin has summarized the history and growth of technology in HR.
Being a optimist and believer in human capabilities, I feel Robots cannot replace human beings. Today we are going through the same phase that people went through during industrial revolution. People are still employed and there are more job opportunities than that time. Probably, the same would happen once we use the full potential of AI. The jobs would be different.  With elimination of few jobs, some new ones will be created. The quality of life may be better?  Remember our journey from being a time office jobs to strategic partners role. Maybe people skills will be high in demand. (views expressed by author are personal)
"Exciting news! Elets Education is now on WhatsApp Channels Subscribe today by clicking the link and stay updated with the latest insights!"
Click here!