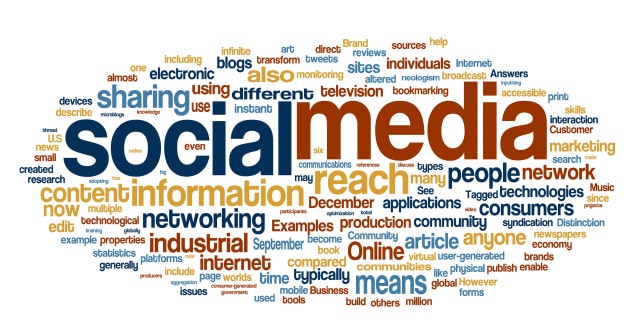 In current times, 'Social Media' is the buzzword not only in every household but also in every futuristic organisation, especially in the education industry, writes Sagareeka Roy Bhatia, educationist, for Elets News Network (ENN).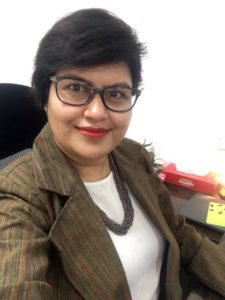 There was a time when hoardings were seen around our neighborhood if a new school emerged but currently, people give a blind eye to the cantilevers and believe and trust what they see themselves and hear from their immediate contacts and that is how social media has replaced the other forms of marketing or sharing information and now it's passé to listen to radios, watch adverts on the TV, strain your eyes on information available on strips under the movies aired by the local cable operators or adverts displayed in the cinema halls during their intervals. Print media, too, have lost their charm of communication and its standby is only for a day has been successfully replaced by more vibrant, easy to use, appealing to the thoughts, feelings etc. the 'ONE & ONLY' Social media as seeing is believing.
The following are a part of social media
LinkedIn

Facebook

Twitter

Instagram

Youtube

Blog

Google +
Every school has their own social networking pages on Facebook and the students, faculty members and parents are sent an invitation to join them and follow them. Once joined, the same request can be sent by the students to their respective immediate contacts and same with the faculty members and the parents too. Hence one can't fathom the power of social media, as at zero cost, the target audience reached is immense. There's absolutely no infrastructure cost or cost to hire billboards at strategic positions to increase visibility. Images and videos of activities can be uploaded from time to time and to add to the boast, one can monitor how many people have visited the page, liked the activity, loved the activity, were shocked/amused to see the activity etc. Isn't this wonderful? All this exposure leads to generating leads for the admission process.
READ: Social Media A New Tool To Evaluate Youngsters' Abilities?
On Facebook, on the respective page, 'admissions open' can be shared with everyone which further is shared through 'share' button or by word of mouth. "Seeing is believing" at the end of the day and with so much of exposure, parents no longer want to trust print media i.e., advertisements in magazines, handout inserts in local newspapers, prominent newspapers. There were times where in-flight magazines were a good medium for schools to share their information but now as they say "change is the only thing that is constant", the medium has changed to social media, as this is a platform which has built-in data analytic tools to enable schools to track progress, success and engagement. Facebook could support testimonials in the form of an audio file or video to reinforce and build the trust of our soon to be patrons.
A few years back, schools used to burn CDs for annual day and sports day but in current times, the program is being telecasted live on social media which can be visible by all even sitting at home resulting in more visibility, and the same can be viewed by their kith and kin sitting anywhere in the world. Hence for obvious reasons, this is a much-preferred way to reach out to masses of all classes and improve your visibility with fewer hassles. The use of technology in a school is nothing but involving more people to participate in a child's life, share their happiness with others by sharing the information on their timelines which results in generating leads for admission. Amazing isn't it?
Youtube is a very prominent social media to communicate with patrons and all that is needed is to subscribe to a Youtube channel. On that channel, there are audio cum video files, preferably video files which could be uploaded with an advertisement of the school, its services and, later, end with admissions open and contact numbers. This medium would be extremely user-friendly if the link would be shared on the Facebook account or through WhatsApp group messaging. This complete proposal can go viral if need be, as a result, it needn't be only for admission but also to create visibility among the target audience.
QR code (Quick response codes) could be made available which could be scanned by smartphones (post downloading the QR code reader from the app store). These codes could be linked to the school website for further information about the school and on the website, an online query could be left or an online admission form could be filled for admission. Indeed this is the quickest method.
Google + can be an excellent social media to generate leads for admission. The search engine Google can be utilized optimally, then one could create a complete ecosystem with Google maps to give the location, Google AdWords to complement it with short videos of the enrolment process and Google forms could complete it.
LinkedIn as a medium is a professional networking site, but creating an account ie a page could reach the professionals enrolled in LinkedIn which would promote 'Brand visibility' and indirectly boosted by adding a contact us the link. Twitter at the same time is not being used widely in this country. Currently it is being extensively used to follow celebrities but as they say that the world of technology is dynamic hence hoping that the approach to twitter would change and it would be more effective to approach a wider audience. Tweets in Twitter could consist of GIF, photos, Hashtags & links to the website. All the reminders or follow-ups of admission process can be done on tweets. Have you ever tried content marketing through blogs? All the staff members & students could be asked to write blogs in which the name of the school could be highlighted with 'hashtags'. In fact, hashtags could help identify the brand and improve its rating among its competitors.
To conclude, Social media is a direct marketing & customer engagement tool. Using this media effectively would result in both, search engine optimization & maximization which would promote the target school, create curiosity, draw the audience close and finally result in the closure of the deal. Social media helps engaging audience and boasts their grey matter with enough information. It is the future, doubtless as these are more personal than outbound advertising.
(Sagareeka Roy Bhatia is an educationist, passionate about educational management building an unthreatening atmosphere for the learners across grades. Views expressed are personal.)