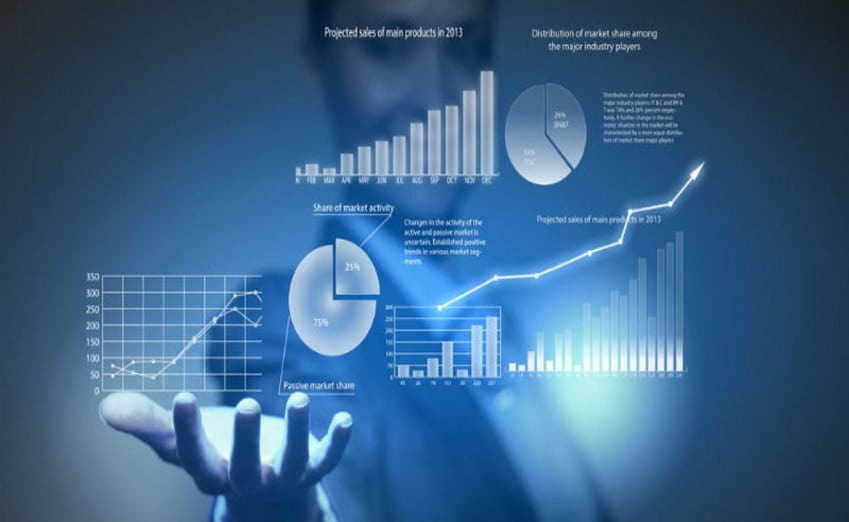 Big Data Analytics is the latest thing in IT market that is gaining a lot of traction. Most of the organizations are using it to improve their processes. Dr Michael McCann, Lecturer in Computing at Letterkeny Institute of Technology, Ireland, explores the scope of Big Data Analytics for Elets News Network (ENN).
In Ireland, Institutes of Technology tend to focus on technological areas such as Computing, Science and engineering. The courses are developed in partnership between the college and industry and they focus on practical hands-on skills rather than theoretical skills. Employers expect our graduates to be employment-ready and our mission is to make sure that employers are not disappointed.
Big Data Analytics (BDA) is a contemporary branch of Data Science. In the modern global data environment the collection and importance of data has increased exponentially over the past 10 years. This data has evolved into a variety of sources and types (Big Data), BDA involves the process of collection, storage and processing of these complex datasets to uncover hidden patterns, unknown correlations and other useful information. Such intelligence can provide competitive advantages over rival organizations and result in business benefits, such as more effective marketing and increased revenue. BDA techniques such as sentiment analysis are now being commonly applied to social media data to gauge public and consumer response to events like product launches, political policy decisions and customer service performance to name but a few.
Spending on Big Data technologies and Analytics is growing at 30 per cent per annum as demand for data analytics skills continues to outstrip supply. In a survey carried out by SAP, three-quarters of firms report a lack of staff or graduates with data science skills. The finding from the survey of 300 businesses found that six out of ten companies last year had problems hiring personnel they needed for data analytics. Additionally, 84% of companies would like specific training to integrate analytics into their day-to-day work, as most businesses (92%) said that they had seen the amount of data grow in their organisations over the last 12 months.
Letterkenny is in the centre of County Donegal in Ireland which was voted by National Geographic as the Coolest Place on the planet in 2017 so it's a great environment in which to study and work.The MSc in Computing in Big Data Analytics at Letterkenny Institute of Technology (LYIT)is a new MSc specifically designed to develop the practical industry driven skills which graduates wishes to work on. This course was introduced asLYIT's MSc offerings to meet the demand from industry locally and internationally.
The course provides students with strong foundation in the world of BDA and introduces them to a range of cutting age technologies and toolsets to prepare them for this highly exciting career. Students are introduced to a wide range of concepts and technologies currently popular in the field such as Datawarehousing, Talend, Tableau, R, Python, Hadoop, Apache Spark and Machine Learning. With a substantial practical approach students are developed with a strong focus on Big Data project solutions understanding the complete project life cycle and multiple issues involved in data provisioning, analysis and reporting to meet the industry demands. Approximately 25 students are admitted this MSc each year.
The students' response to the course has been very positive, with students commenting on the increased career opportunities that are available to them and the high demand for the skills that they have learned. Our industry partners have been delighted with the results of the course and continue to be fully engaged and are providing a steady stream of employees onto the course year on year, highlighting the importance of the course in developing a pipeline of appropriately skilled individuals to meet the increased demands of the modern data driven global industry.
International graduates studying in Ireland with an MSc in Computing are eligible for a two-year stay-behind work visa with the possibility to extend this visa where graduates have been successful in obtaining relevant work.
Since 2013, more and more companies have moved into this field to exploit the huge volumes of data being captured by their IT systems. From banking and financial services to retail and health care and life sciences, the opportunities in big data analytics are expanding dramatically. The growth in big data analytics has also fuelled the growth in demand for Artificial Intelligence (AI) and Machine Learning expertise. In fact, when companies talk about looking for AI experts they often mean they are looking for Big Data experts.