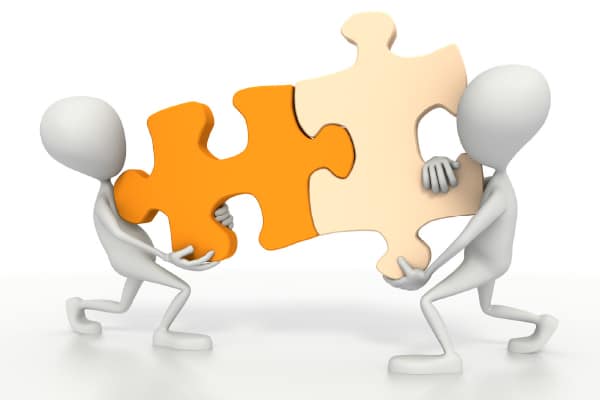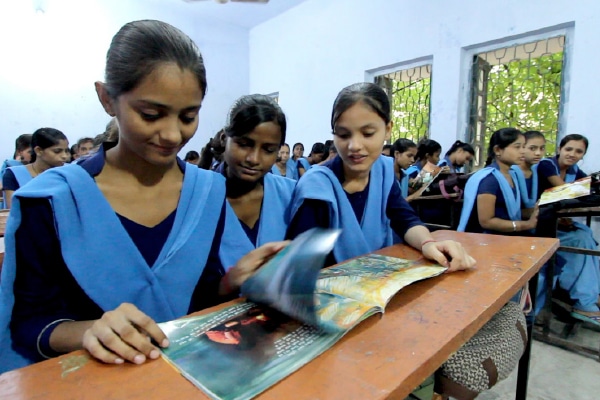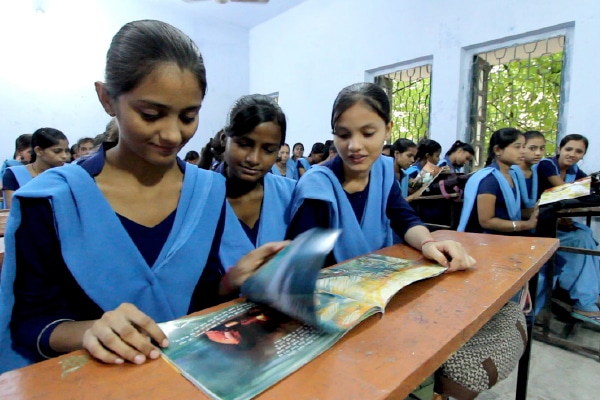 There is going to be joy in learning for children going to schools in Haryana as the state government has tied up with private organisations for starting a pilot project on high tech education in primary schools, writes Priya Yadav of Elets News Network (ENN).
In a recent move, the State Council of Education Research and Training has decided that it would provide tablets and smart classes facility for students and teachers across the state. The decision will be implemented in a phased manner with pilot project kicking off from this academic session in about 30 schools in Gurugram and Rewari districts.
Senior officials in the Haryana education department who have been involved in the project said that the very basic structure of class rooms in government schools will be modified to launch this concept of digital learning. Projectors, tablets will be provided by private organisations under the Corporate Social Responsibility programme to the schools. The department of school education has already signed a Memorandum of Understanding with Hero Group of Companies for funding the project.
The project has come up with its own challenges that the government is trying to tackle. Special lectures will be required both for the children and their teachers to align with the demands of digital learning. Teachers will get special learning for the project since they are the point of contact for the children. They will be given tablets for better monitoring of children's progress along with career counselling that they will now provide to the children.
"Digital learning in government schools will excite the interest of the students in studies. They will get the opportunity to learn using modern techniques and the learning process will become easy for the children. The idea is to enhance the learning level of students in the government schools and government has been making concerted efforts in that direction which are now beginning to pay off," said Pramod Kumar, State Education Officer, department of school education, Haryana.
Jyoti Choudhary, Director (SCERT), said that the project is in mode of being implemented and the department is looking for quality educators who will deliver lectures in schools.
"Workshops will be held to train the teachers who will be finally teaching the students. Such programs are of huge benefit to the education set up in government sector as these are targetted to enhance the interest of students in computer technology. Smart classes will help children get a better command on English language, improve their communication skills, boost their confidence besides making learning fun," she said.
This is not the first time that the state government has joined hands with private sector for the benefit of government school children. Two years ago, the State Government launched a project called Muskann which was kicked off from Gurugram. The idea was to make both government and private schools work together for enhancing the overall standard of education in the state.
Under the Right to Education Act, the government is mandated to build a certain number of schools. Though infrastructure has been improved but the quality of education leaves a lot to be desired in the government sector.
The idea of project Muskaan was to introduce the best practices that private schools have implemented in the government set up as well. The project, it was envisaged, will start with an emphasis on infrastructure improvement, and would eventually aim to accomplish intervention classrooms.
There are 14,500 government schools in the state, of which 8,500 are primary. Under the project nearly 30 private institutions had come forward to adopt government schools under the Muskan programme which required each private school to adopt at least two government schools in their vicinity and share their best practices in learning, innovative ideas and creativity.
The move was unique as it encouraged children from private schools to interact with their counterparts in government schools, donate their books and toys to them. Several private institutions had come forward across the state, donating funds under their Corporate Social Responsibility programs that were strategically used in upgrading infrastructure. Solar panels were put on various government school buildings by private institutions under the scheme. Even as few institutes came forward with the offer of transforming traditional classrooms into smart classes.
It is not just enhancing the learning level of students that Haryana government is working on. Simultaneously a project has been launched that is targeted at polishing the employability skills of students. For this, a vocational education programme has been envisaged in collaboration with a Swedish organisation.
"The idea of project Muskaan was to introduce the best practices that private schools have implemented in the government set up as well. The project, it was envisaged, will start with an emphasis on infrastructure improvement, and would eventually aim to accomplish intervention classrooms."
The project, which will also be launched from this academic session, will be first launched in 100 government senior secondary schools. While addressing a meeting of the Haryana School Shiksha Pariyojna Parishad, education minister Haryana, Ram Bilas Sharma said that an attempt is being made to launch personalised learning model that makes vocational education more meaningful and effective.
Three skills that have been identified to be enhanced in government schools for vocational purposes are retail, IT/ITes and beauty and wellness. "By the time a child passes out of the school, if he has enrolled in vocational training, he would be trained sales person or can use his IT skills for earning morning or girls can set up beauty shops that can get them much needed extra money,"said Rajnish Sharma, a government teacher in Panchkula school.
"Already, 1001 government senior secondary schools with two skills each have been covered under a separate scheme approved by the Chief Minister Manohar Lal, where 14 skills have been introduced now," said Haryana's Education Minister Ram Bilas Sharma.
Under the pilot project, life skills such as effective communication, digital literacy, entrepreneurship, critical thinking, problem-solving and self-management would be the outcome of the proposed innovative methodology that will help the students, Sharma said.
"Apart from studies, employment remains number one concern of students in government schools, as most of them are from underprivileged families and are fighting serious concerns of financial instability. The vocational programme is a step towards making them financially independent at early stage in life besides empowering them with skills that would last a lifetime,"said Pramod Kumar.
Additional Chief Secretary, School Education, Dheera Khandelwal said that the programme will be funded by Swedish corporates who will send the funds under their corporate social responsibility programme and will be routed via the National Skill Development Fund. It is estimated that nearly Rs 10 crore will be spent on the project.
Scout teachers in schools will also be made part of the project and will be given orientation along with vocational teachers. Students who will be taking vocational courses will be enrolled as Scouts and Guides.