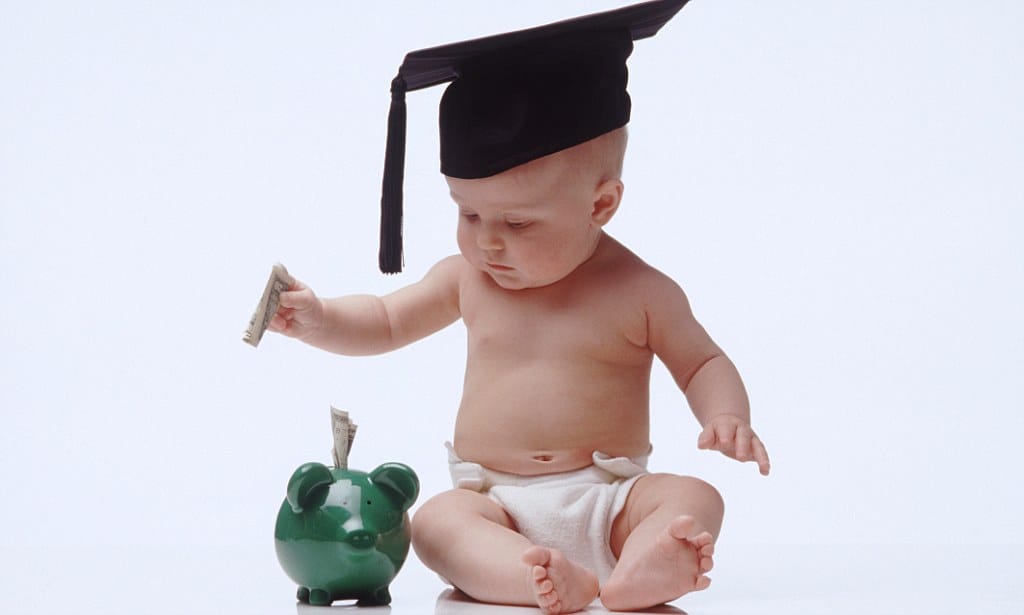 Education plays an important role in child's personality development and future ahead. Research-based early planning may help a child to take right decisions in life, writes Adarsh Khandelwal, Co-founder, Collegify, for Elets News Network (ENN).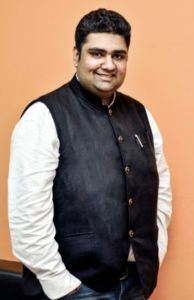 A question we are asked quite often as academic advisors is the appropriate time to start exploring the International academic experience.  Our answer is it's never too early-the longer time we spend on exploration and research, the more informed our decision will be.
International universities and colleges have a holistic approach towards admission-they take into account not only grades but also demonstrated leadership skills, volunteering activities and extra curricula's along with standardized tests like the IELTS, TOEFL and SAT/ACT. A writing component either in form of essays or a statement of purpose forms an integral part of the application. Given the fact that the application deadlines for most countries are over even before a student takes the class 12 board exams, it becomes imperative that an applicant works towards the international academic goals alongside his school work. More importantly, the US application forms record a student's profile from class 9 onwards and this gives the applicant a definitive starting point.
Grade 9, in fact, is ideal for a student to start thinking about their career. Needless to say, the student's interests and aptitude play a huge part and it becomes important to develop these both inside and outside of the classroom. This is the opportune time to build on your academic goals, the extracurricular profile, leadership skills and voluntary engagements. Along with academic abilities, it is important to demonstrate qualities like passion, commitment, ability to take responsibility and work towards raising the bar of excellence. So, participate in extra curricula's in school, join the various clubs like drama, environment, photography, science and whatever interests you;  volunteer your time for community service-all this works as building blocks towards your profile.
Studying Abroad requires thorough research-the Internet is a good starting point – explore the entire gamut of establishments which offer an undergraduate degree –from liberal arts colleges, public universities, Institutes of technology and fine arts schools.  This will open your mind to the numerous opportunities available. Acquaint yourself with the admission criteria so that you are well prepared for the journey ahead.
Grade 10 is the right time to give your attention towards standardized testing especially if applying to the US.   The preliminary exam to be taken is the SAT 1 ( Scholastic Aptitude Test) part 1 or ACT(American College Testing). Both the tests i.e. SAT or ACT is relevant and the student can do either. These tests happen only 4/5 times a year-it's important to synchronise your school calendar and take these exams. Start preparing early so that you can take them in the summer after your board exams. The universities are constantly touring and keeping in touch with organizations like USIEF will help you connect with them.  It's important to explore the financial spectrum as well and plan accordingly. Continue your journey towards building your extra curricula's and do not negate your academics.
Grade 11 is the time to streamline the process and priorities activities that will add depth to your profile. Your academics is now focused towards your future career goals-your subjects now are based on 'choice' reflecting your aptitude and academic strength. It's important to work hard and maintain good grades through the next two years they should be a true representation of your potential. Your extracurricular activities become more specific adding to your area of interest and demonstrating your skills.The colleges will be scanning your application form to decipher the person behind it-your choices and performance should be able to communicate passion, integrity, sincerity, commitment and excellence. Supplement your academics with exams like Olympiads and online courses; choose a cause and volunteer your time consistently; involve yourself in school activities and show your ability to take responsibility; nurture your skills and talents with a passion and remain constant in your pursuit of excellence.  Expand your reading habits and work on your writing skills-you are going to need every word you know for the innumerable essays that form a part of the application. Meanwhile, complete the standardised tests and ensure the score reflects your true potential.
Continue your research on prospective colleges and courses. Identify the country(s) you are interested in and understand the mandatory requirements in depth.  Your due diligence for study abroad consists of a thorough investigation of schools that are offer courses in your chosen stream. Make a list of the top 8 or 10 colleges that are well-known for the specific field of study that you are looking into. Learn as much as you can about the curriculum, subject combinations, internship programs, faculty, departmental accomplishments, research facilities etc. Along with the college websites, use forums like college confidential, blogs, videos to gather as much information. Once you have narrowed down your possible choices, write to the admission office expressing your interest and establish your presence. Setting targets and maintaining a timeline will give you clarity on the goal to be achieved. The aim of your research is to get a comprehensive idea about your study abroad experience and eventual career prospects.
Your entry into grade 12 will mark the 'last mile' phase. Do understand that most of your forms will be released by September of this year and the deadlines end in last week December / first week January. It's really the time to consolidate your efforts and present your best to the admission committee via the application form. Your college list should be final, you should have completed all entry requirements with respect to tests i.e. SAT subject tests and the TOEFL (English language tests), the summer will also mark the last opportunity for an internship or volunteering activity. At the risk of being repetitive; your grades need to reflect the best version of yourself.
Getting back to the topic of this monologue-starting early is definitely advisable. All your efforts in classes 9 to 11 will help ease your burden in class 12. A unique element in an international application is definitely the 'profile' of the student and the 'shout out factor' of the applicant.  I would like to share an example of how student's work towards building this.
Case 1:
Student 'A', outstanding academics with a deep interest in computers, started working on his profile from class 9. He took multiple online courses to expand his knowledge of computers, volunteered at an NGO to teach computers, wrote a textbook for easy comprehension of the same,  sold it online and then subsequently was contacted by other NGO's who expressed interest to use it as a resource material. An avid photographer he uploads his photography on blogging sites and has managed to sell some of them as well. In a collaboration with 2 other students, he raised funds for a differently- abled working on a pavement painter through a crowdfunding site enabling her to buy a permanent space for work. His computer and photography skills greatly enhanced the quality of the presentation. This student took guidance early and navigated the journey with ease and purpose displaying his motivation, commitment, humaneness and skill.
Case 2:
 A student who was a trained modern jazz dancer volunteered with the blind school in the summer of class 9. Under our advice, she taught the students and put up a concert for parents and patrons; in the summer of 10th, while doing the same activity, we asked her to record her teaching template and leave it as a resource for subsequent volunteer teachers. In the summer of class 11, her students gave a public performance in a street festival-the result was that the school was flooded with donations which enabled them to employ a permanent dance instructor. The student used her skill for the community and left a legacy for the school. Needless to say, they got into the colleges of their choice with scholarships to the boot.
And we have many more students who use their time and skill efficiently and deserve a standing ovation for their efforts. But all this is only possible when the applicant has time on his hands. There are so many students who despite having potential, miss out on the opportunities because they start late in the process.
If International shores are on your mind, the earlier the better.
"Exciting news! Elets Education is now on WhatsApp Channels Subscribe today by clicking the link and stay updated with the latest insights!"
Click here!