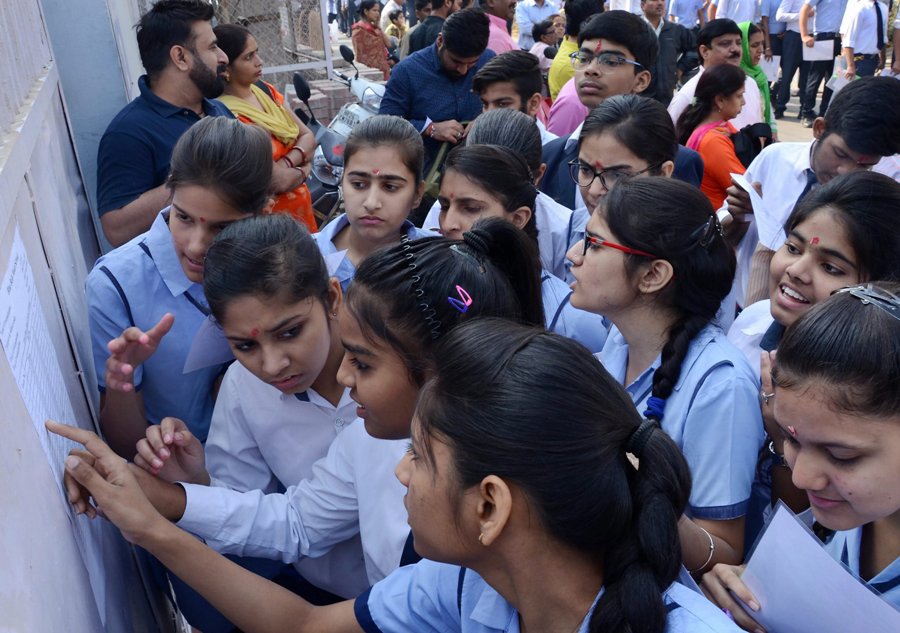 CBSE class 12th Board result 2018 has shown an increase of 1 per cent in overall pass percentage than that of the last year.
In 2017, 10,76,761 students registered for the 12th board exam of Central Board of Secondary Education (CBSE) of which 10,20,762 candidates appeared in it. Out Of the candidates appeared in the exam, approximately 82 per cent i.e. 8,37,229 candidates passed the examination.

In 2018, out of 11,84,386 registered candidates, 11,06,772 appeared in the exam and 9,18,763 have passed in it which is a little more than 83 per cent.
In the CBSE class 12th board result 2018 announced today, Meghana Srivastava- an Arts student from Noida, Uttar Pradesh, has topped the exam with 499 marks out of 500.
The top region in overall pass percentage is Trivendrum with 97.32 per cent followed by Chennai with 93.87 per cent and Delhi with 89 per cent.
Delhi as a region has also seen increase in the pass percentage as in 2017, the same was 88.37 per cent.
In 2017, number of schools participated in the board exams were 10,673 whereas in 2018, 11,510 schools participated in these exams.