As Prime Minister Narendra Modi-led Government completes its fourth year, various initiatives have been undertaken towards improving the educational experience of one and all, especially making it accessible for all sections of society. Even though much remains to be achieved, the endeavours made in this sector so far are worth taking a note of, observes Akash Tomer of Elets News Network (ENN).
Modi and his government seem to have devoted these four years at the Centre to reform India's education sector through a new proposed education policy, made efforts to revive the rankings of our institutions, establishing 20 world class universities across the country, skilling youths for a better future, reforming regulatory bodies and taken many other initiatives.
With a promise of providing "Education to All", the Modi Government has taken several steps to impart quality education towards strengthening a system established over the years by successive governments.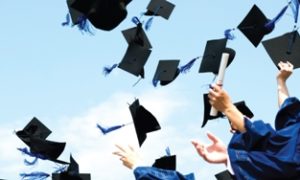 Initiatives – Higher Education
In last four years, the Narendra Modi led Government has started seven new Indian Institutes of Management (IIMs), six new Indian Institutes of Technology (IITs) and two new Indian Institutes of Science Education and Research (IISERs).
The last one year can be considered as HRD Ministry's most productive since 2014. The government fulfilling its promise of providing more autonomy to Higher Education Institutes has approved a new law to give IIMs unprecedented levels of academic and administrative freedom. In addition to that, a new regulation passed by the University Grants Commission (UGC) has granted different grades of autonomy to all institutions of higher learning based on their performance.
The Higher Education Funding Agency is also set up by the Government for lending money to institutions to develop world-class infrastructure.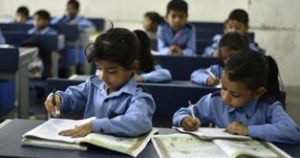 Initiatives – School Education
As far as schools education is concerned, construction of toilets in all government schools and conducting the first National Achievement Survey (NAS) are two significant achievements.
The first of its kind largest sample survey was also conducted by the Government to observe the learning outcomes of students in classes III, V and VIII.
The ministry has made Board examinations compulsory again for Class X in CBSE. The Right to Education Act has been amended by Parliament extending the deadline to train all unqualified school teachers till March 2020. The Government as per its promise to introduce a mechanism to monitor performance of states under the Sarva Shiksha Abhiyan has launched the online platform "ShaGun".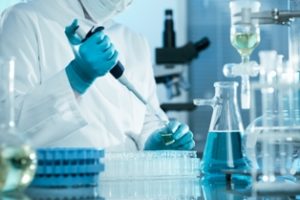 Setting up world class institutions
To improve the international ranking of Indian institutions, the Government is assisting 20 institutions, 10 public and 10 private, to break into the global top-100 list. The 10 public institutions will also receive Rs 1,000 crore each from the ministry to improve ranking. The "Institutions of National Importance" are proposed to have greater autonomy compared to other higher education institutions.
Education for Girls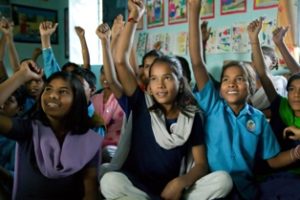 Beti Bachao Beti Padhao: The initiative aims to enhance the sex ratio and the status of the girl child along with their enrollment in the education. The initiative was rolled out by the Ministry of Women and Child Development and supported by the Department of School Education and Literacy An award is being instituted from the "Beti Bachao Beti Padhao" Abhiyan for School Management Committees which achieve 100% transition of girls at different levels of education.
UDAAN: it is an initiative of the Central Board of Secondary Education (CBSE) to enable disadvantaged girl students and other students from SC/ST and minorities to transit from school to post-school professional education especially in Science and Mathematics. It aims to reduce the quality gap between school education and engineering education entrance systems with focus on three parameters –curriculum design, transaction and assessment.
Providing Assistance for Girls' Advancement in Technical Education Initiative (PRAGATI):  The All India Council for Technical Education (AICTE) scheme envisages selection of one girl per family where total annual income is less than 6 lakh. The selection will be done on the basis of ranks obtained by girls in the qualifying examinations to pursue technical education. The scholarship amount is Rs. 30,000 or tuition fees or actual whichever is less and Rs. 2000/ month for ten months as contingency allowance.
SAKSHAM Scholarship for Differently abled children: AICTE has decided to award 1,000 scholarships every year to differently abled students to pursue technical education based on the ranks obtained by them in the qualifying examinations. The scholarship amount would be Rs 30,000 or tuition fees or actual whichever is less and Rs 2000 per month for ten months as contingency allowance.
ICT enabled learning opportunities
Information Communication Technology (ICT) enabled Learning opportunities are likely to accelerate outreach, improve quality and promote equity by facilitating access to the best educational resources for learners/ teachers.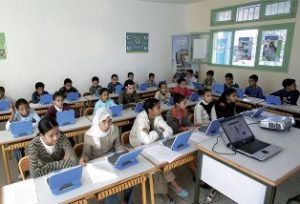 SWAYAM (Study Webs of Active –Learning for Young Aspiring Minds): Under this programme, Professors of centrally funded institutions like IITs, IIMs, Centrally universities will offer online courses to citizens of our country. All courses will be made available free of cost for learning. In case the learner requires a Verified Certificate, a small fee will be applicable. At least one crore students are expected to benefit in two to three years through this initiative.
National E-Library: The E-Library has been envisaged as an online portal that will democratise access to knowledge by ensuring availability of quality content from central universities and premier educational institutions in digital format. The content can be easily accessed by students, working professionals and researchers across the country through laptops, smart phones and tablets.
Initiatives in Progress
A new committee has been constituted in June 2017 to frame the new education policy from scratch. Union Minister for Human Resource Development Prakash Javadekar has assured that the country will have a new education policy before 2019 elections.
The Ministry of Human Resource Development is also working on a draft legislation to set up a Higher Education Regulatory Council subsuming all existing regulatory authorities such as UGC, AICTE and NCTE.
The Government has also got cabinet's nod to set up National Testing Agency (NTA) and has already appointed its head. The NTA will act as a single testing agency to conduct all entrance exams for admission to higher education
In a democratic country like India with such a diverse population, implementation of pan India reforms is a challenging task owing to its varied political, economic and social situations. The above initiatives are indicating that the reforms in education sector are among the top priorities of the Indian Government. Constant efforts have been taken to effectively revamp the education system in India to provide equitable access of education to everyone.
Follow and connect with us on Facebook, Twitter, LinkedIn, Elets video
>