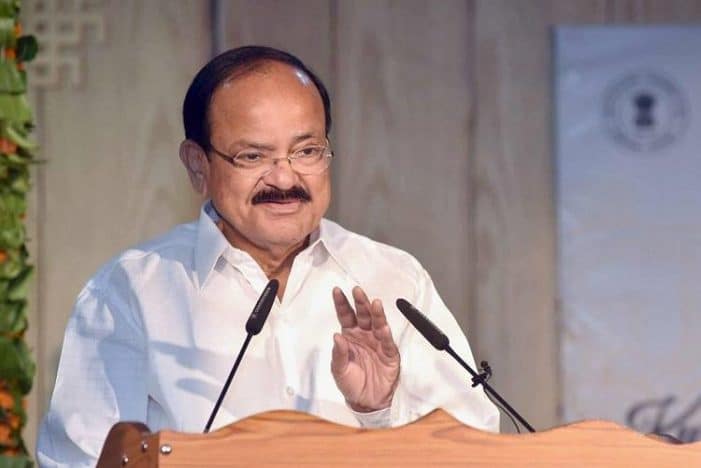 "Literacy and education are important indicators of development in a society," said Vice President M Venkaiah Naidu on the occasion of conferring the Nehru and Tagore Literacy Awards, instituted by the Indian Adult Education Association, in New Delhi on Monday.
"Spread and diffusion of literacy is generally associated with essential dimensions of today's civilization such as – modernization, urbanization, industrialization, communication and commerce. They are important inputs in the overall development of individuals enabling them to comprehend their social, political and cultural environment better and respond to it appropriately," he added.

The vice-president also congratulated the Indian Adult Education Association for instituting these awards in the name of two eminent persons whose writings and vision have inspired millions around the world.
"Higher levels of education and literacy lead to a greater awareness and also contributes to improvement of economic conditions. They act as catalysts for social upliftment enhancing the results on investments made in almost every aspect of development effort, be it population control, health, hygiene, environmental degradation control, empowerment of women and weaker sections of the society," he further said while addressing the event.
"Improved levels of literacy also are pre-requisites of acquiring various skills. It is an indispensable component of human resource development. It is an essential tool for communication and learning, acquiring and sharing information, a pre-condition for individual growth and of national development," the Vice President added.