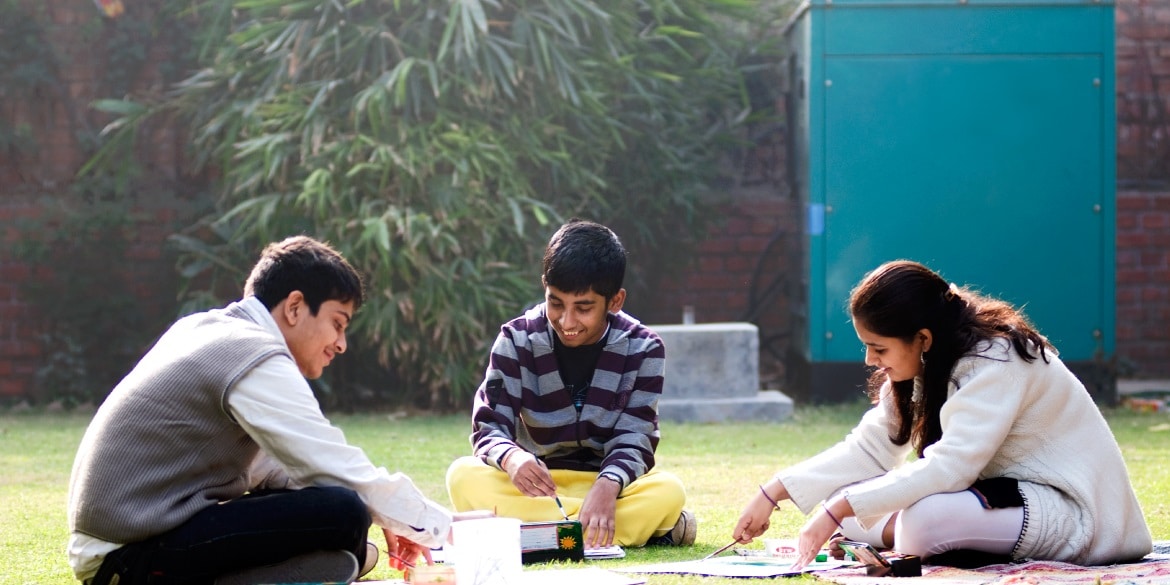 Whitney Rapp and Katrina Arndt, authors of the "New Teaching Everyone: An Introduction to Inclusive Education" say "You need to imbibe the interests of students to make learning relevant, authentic and valuable". Akshara International Schools group belong to that league of abodes of ideal learning.
"At Akshara, our journey is eternal, handholding the tiny-tots in their march to acquire knowledge, values, intelligence and more importantly the life skills. We give utmost priority to on blending intensive sports training along with academics", says Jagan Mohan Rao, Chairman, Akshara Group.
Currently Akshara Group is operating with five campuses at LB Nagar, AS Rao Nagar, Kukatpally, Chintal and Wanaparthy in Hyderabad. The group is marching ahead to expand to prominent cities of India. "We work closely with students to excavate innate skills, unshackle inhibitions, unearth unique talents to turn them successful in all endeavours" shares Saritha Rao, Executive Director, Akshara International Schools.
No wonder they are those whose behavioural traits, perceptions, beliefs, and values a student incorporates and embraces is regarded as the Role Model. Every teacher at Akshara plays that role to guide students. In doing so, they draw inspiration from many teachers from the past like Swami Vivekananda and Dr APJ Abdul Kalam, and inspire students to achieve their fullest potentials and greatest dreams.
"Literacy in itself is no education. Literacy is not the end of education or even the beginning. By education I mean an all-round drawing out of the best in the child and man-body, mind and spirit" said Mahatma Gandhi. Akshara International Schools also works to bring unified development through world-class infrastructure, academic plans, well-laid playgrounds and sports infrastructure.
As the re-inventor of the Gurukul concept, Rabindranath Tagore once said, "the main objective of teaching is not to give explanations, but to knock at the doors of the mind", Akshara group also follows the same concept. Teachers at Akshara evoke students so as to ideate, expand and explore their thinking nerves. They play the role of ideas' incubators.
"With a catchphrase 'The Future Begins Here', our centralised teams of Academics, Administration and Corporate Communication make use of technosavvy applications. Together, our teams are destined to enrich the learning experience for students, encourage teachers to enhance their horizons and enable parents in realising their dreams about children", further shares Jagan Mohan Rao.
At Akshara, a feature-rich Parent Mobile App has been enabling parents to get regular communication, day-to-day personalised updates on student's performance, direct connect staff. The mobile application is accessible for both Apple and Android platforms. Akshara campuses use techno-friendly communication channels such as SMS, Email, IVRS Phones, Website, Social Media, YouTube, etc. All the events are livestreamed using Facebook Live and YouTube Live.
"At Akshara, we strongly believe in an adage children are born with wings, akshara helps them to fly. Our team always motivate students by engaging students in explorative and activity based sessions during their daily interactions. Our primary focus is to transform students as Global-Ready Citizens", says Saritha Rao.
The team at Akshara aims to bring the most beautiful rainbow in lives of students which will be full of energy, enthusiasm, participation, competitiveness, sportsmanship, creativity and leadership skills.
Teachers affect eternity; no one can tell where their influence stops. The teachers at Akshara, are working towards making the difference the great leaders dreamt of. Akshara International Schools Group determined to transform every child into an innovative, confident and competent achiever to contribute to the advancements and betterments of the future world.
The vision of Akshara is to deveop a culture of learning that nurtures enquiring minds, imbibes universal values and pursuit of excellence for global settings.