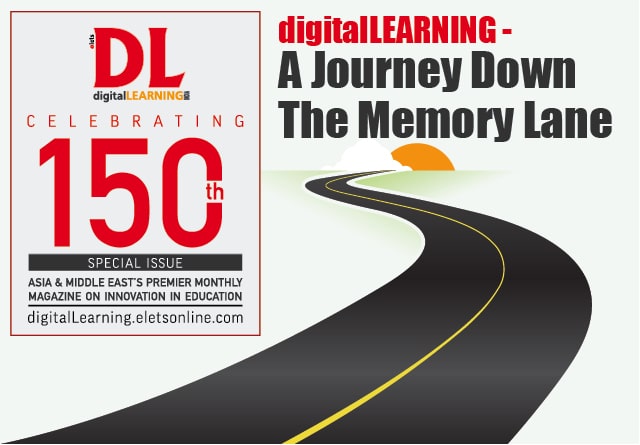 With almost every sector of society at large witnessing a change in one way or the other, a transformation of unprecedented scale is happening at a rapid pace. To build a solid foundation and make education affordable and accessible, the focus is on embracing technological innovations.
Since 2005, the digitalLEARNING magazine has been instrumental in recording the key developments linked to this education landscape.
Due to a sharp internet penetration, courtesy the Narendra Modi Government's Digital India and Sarv Shiksha Abhiyan programmes, the education sector is consistently doing away with the traditional chalk-and-talk methods and adapting technology to expand its reach.
Offering a 360 degree perspective of this transformation in the Indian education sector, as enunciated through interviews and articles involving top edu-leaders, experts, policymakers and industry leaders, the digitalLEARNING magazine has bridge a communication gap among all stakeholders over the years.
A significant feature of this magazine has been a summary report of each summit hosted by digitalLEARNING magazine's parent company Elets Technomedia Pvt Ltd that confluences top edu-experts, industry leaders and policymakers to initiate dialogue through deliberations and discussions. But the most interesting feature of the magazine has been its cover stories that have explored and thrown light upon key subjects dominating the education landscape in different phases over the years.
Flipping through the pages of the magazines makes one understand how this magazine has existed as a barometer of developments in the world of education, appreciated by top edu-experts, regulators, vice chancellors, school principals, and the industry leaders, writes Sandeep Datta of Elets News Network (ENN), offering a glimpse of this odyssey as observed through its cover stories so far.
At the outset in 2005, the magazine explored various dimensions that are required to draw focus of all, especially the government and private sector. It underlined the efforts being already made and the need to look at the vast horizon of possibilities for a better tomorrow for the generation next. From 2006 onwards, the magazine started becoming a significant place for itself in the industry and its cover stories started evoking interest of readers at large in the education domain.
Our Notable Cover Stories' List Included
2018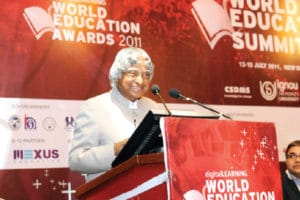 Understanding the Narendra Modi Government's ambitious dream to ensure transformation in all sectors, especially on the education landscape, the digitalLearning magazine is resolutely highlighting the latest technologies and finest practices. "Jharkhand: Skilling Youth Enabling Growth" observed how in the wake of the need to develop skills of Jharkhand's youth to make them employable, highlighting the endeavours and the vision behind it.
"Stimulating School Learning for Higher Education" narrated how initial learning processes play key role in shaping children's personality that further leads to their approach towards any situations in personal or professional life.
Through "Top Influencers Shaping up School Education World in Digital Era" story we tried to focus on top influencers' best practices, visions and discussing their challenges and brought solution providers.
In another cover story, "Destination Uttar Pradesh The Next Big Education Hub" we tried to explore how Uttar Pradesh government's continuous efforts have helped the State to improve its overall literacy rate, number of schools, colleges, technical institutions and universities.
India's experiment of modern technology through digitisation was explored through our cover story "Reforming Education through Digitisation". It was done as India's education sector is witnessing the increased use of technology such as Cloud Computing, Artificial Intelligence and Virtual Reality in day-today practices related to education sector.
Our recent cover story "India Needs Skill-oriented Education to Boost Employability" underlined how that the education system will have to continue to take the lead role to provide the youngsters required skills and training, especially to higher education students.
2017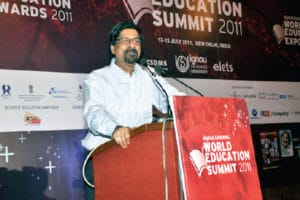 A number of stories featured in the magazine in 2017 drew a lot of attention due to the way they holistically touched upon various aspects of the education domain.
The list of cover stories included a special interview of Manjula Pooja Shroff, MD & CEO, Kalorex Group, narrating how KALOREX is nurturing 21st century learners.
Our cover story "MENA Region taking modern education in its stride" narrated how the MENA region has made big strides in the education sector, quadrupling the average level of schooling since 1960, halving illiteracy levels since 1980 and achieving almost complete gender parity in primary education.
We also took out an "Annual Resource Guide: Sourcing Educational Prerequisites" as the main story in this year to provide the education stakeholders a clear understanding on the technology solutions to ease the teaching, learning and school management processes.
Another important story "Rajasthan Higher Education embracing change for new era of opportunities" throwing light upon the higher education landscape of Rajasthan reflecting how along with quantitative expansion the thrust is on qualitative aspects here.
In a special issue on WES Delhi, the main highlight was a story "World Education Summit Legacy Bringing Brightest Minds Together". It narrated how the WES has brought together decision-makers, influential experts to explore groundbreaking innovations and take concrete steps to make significant improvements to worldwide education over the years.
Another important story "Are Schools Safe For Children?" was driven by a spate of incidents in some schools. It delved on why there is an urgent need for effective policies that could ensure fool-proof security of the kids in schools and what are the solutions.
One of the most significant cover stories has been "Happy Education: Dubai Inspiring the World". It touched upon the emirate's world of education in which a distinct approach to promote a sense of learning is being encouraged while ensuring happiness.
The other stories included – "eduPAYMENT GATEWAYS Easing the Transaction Hassles", "Transforming School Education Practices Through Innovation", "SSIP: An Idea that became a Policy", "Rajasthan Govt All Set to Bridge Students-Industry Gulf", besides an in-depth interview of S K Rathor, Founder and Managing Director, Sanfort Group, revealing how the group is fostering cognitive development among children.
2016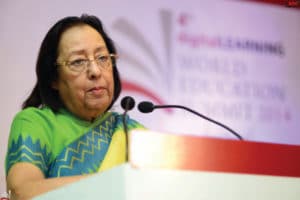 In this year, one of our stories "EduTech Redefining Learning Landscape" explored and highlighted how educational institutions are taking the burden to advance culture of innovation, foster environments that accelerate learning and creativity and to create the conditions for innovations.
Our "Dubai Discourse Setting the Agenda for Futuristic Education" story was about how Dubai is gearing up for the future. It has actively pursued branch campuses of top schools around the world, presenting an amazing spectrum of international learning centres.
We touched upon another set of issues through a number of Cover Stories like, "TEACHING Under Transformation", "eduPAYMENT GATEWAYS Easing the Transaction Hassles", "University Admissions Go Online", "Setting the Course of education", "Brats n Cuties Abode of Preschool Learning", "Jharkhand Moots Strategy for Higher, Technical Education & Skill Development", "EuroKids Creating Waves IN THE WORLD OF PRESCHOOLS – Interview — Prajodh Rajan, EuroKids International Co-Founder and CEO", and "Defining the finest schools of India".
2015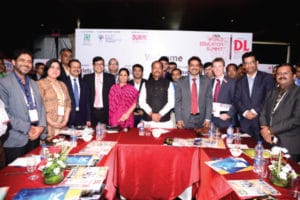 In 2015, we endeavoured to touch upon various key issues through our cover stories such as, "Tapping into a tablet-savvy future", "Starting Digital Revolution in the Classroom", "Big Data Better LEARNING", "Securing US$ 20 bn Opportunity", "Lessons Learned Through ERP", "Scaling the Skill Gamut", "A guide to RESOURCEFUL future – Annual Resource Guide", "Array Learning into Young Minds", "Role of Technology in Bridging the Educational Fault Lines".
How smart education is being introduced in the Indian education landscape was highlighted through our cover story of "Smart Education". Through another story "Learning on CLOUD", we tried to explore how IT professionals were trying to cope with the diminishing budget and the skeleton staff. The challenging environment has led to the adoption of cloud technologies in education as an easy attractive option. In another story "Safeguarding Education GATEWAYS", it was attempted to explain how online learning and technology based education have become an important part of the curriculum. The technology has revolutionised the way we learn, teach and collaborate.
2014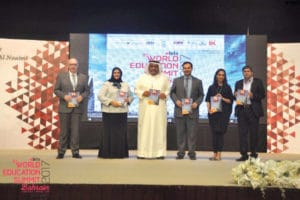 In 2014, touching upon various prominent subjects of relevance, we focused on various dimensions related to the world of education in India.
As main issues of them, we brought out two important rankings in different issues like the "Private University Ranking" and the "Engineering Colleges Ranking". Through our cover story "Home Away from Home", we tried to explore the world of boarding schools and the challenges linked to it. Whether such a new world is actually suitable to a child's growth or not.
Other issues were explored and underlined through other cover stories involving "Person of the year – Ashish Dhawan, Founder & CEO, Central Square Foundation", "School Educators of Tomorrow", "Starting Digital Revolution in the Classroom", "Interactivity is the Future", "Let's Walk the Talk", and "Grassroots to Galaxies – World Education Summit".
We also brought out "Annual Resource Guide" our annual directory edition offering a holistic coverage India's education space as an endeavour to cover the impact of social media on school children, technological innovation that aims to curb rampant food wastage, and also private sector companies that are revolutionising education solutions through their new technologies and systems.
Through our "School Ranking Issue" we tried to select and rate the top schools located in eight zones – Metros and cities in North, Central, South, West, East, North-East and Union Territories of India.
2013
In 2013, we hit upon various important things through interviews and special stories such as "Policy Initiatives Higher Education in 2012", "Pouring Quality in Indian Education System", "Pervesh Project: A Creative Learning Model in Primary Education of Punjab", "Digital Classrooms The Linchpin of Education", "INDIA an Emerging R&D Destination", "Annual Resource Guide" and "Emerging Preschool Chains in India". In this year, we also brought out first School Ranking Issue, mentioning about 'Top Schools of India'.
Some of our other prominent stories included "Education needs both – Teachers & Technology" focussing on the significance of these two factors holding their own significance in many ways. This year also witnessing first engineering ranking issue titled "Top Engineering Colleges of India" besides an in-depth interview of Dr Akhilesh Gupta, the then Secretary, University Grants Commission (UGC).
2012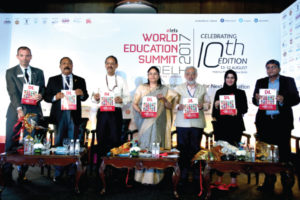 We featured a special report "Exploring New Frontiers in Education" covering eminent leaders, thinkers and innovators who attended eINDIA 2011, in Gujarat. It was about taking a multifaceted look at a set of ICTs that are changing the world in more ways than anyone of us could ever have foreseen.
Our other issues included one focused on "Educating India" which celebrated 75th issue of digitalLEARNING magazine involving private sector companies in education to discuss on how digital technologies were developing.
Some of the other prominent stories in other issues included "The Push to Install Technology-rich Labs", "Interactive Whiteboards Bringing Innovations into Education", "The Scenario for Higher Education in India Issues, Challenges and New Opportunities", "Tablets Redefining Education Delivery", "Planning for Education in the 21st Century", "Education as a vehicle of happiness", "Education and Social Responsibility — Ryan International Group of Institutions", "Funding Higher Education", and "Madhya Pradesh Emerging as an Educational Hub".
2011
The year 2011 witnessed a lot of key issues getting highlighted by our magazine.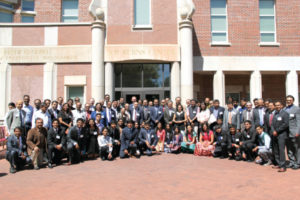 The year witnessed launching of the "World Education Summit" envisaged as a major global platform for dialogues, debates and deliberations upon policies, tools and methods of learning towards education for all. Inaugurated by leading global dignitaries on 13th July 2011, it was organised by the Indira Gandhi National Open University (IGNOU) along with Center for Science Development and Media Studies (CSDMS) and Elets Technomedia in New Delhi.
Of these issues, the prominent ones thrown light upon were —"Interactive Whiteboards: Bringing Life To Classrooms" we talked about how going out of tradition is hard-hitting and resistive on Indian mindsets. It was a comprehensive reportage of IWB (interactive whiteboards market scenario in India).
In another important story: "Employ-ability in High Growth Sectors" we tried to underline that the bookish knowledge of a new employee may not be enough in the long-run as sustainability is a big factor in the growth of an individual.
This year we also brought out "Resource Guide: Serving the Needs of the Education Community". It was taking forward the previous year's success and tremendous demand in the market for better insights and to enable consumers make an informed decision.
Our other important stories included: "School Education @2010", "Upgrading Skills through Professional Courses", "Developing Professionals from GrassRoot Level", "Loynpo Thakur S Powdyel, Minister of Education, Bhutan on WES 2011", "Providing End-to-End Education Solutions for K-12 sector: Pearson Education Services", "Way to Digi-Literate India?"¸ and "Gain at Grassroots".
2010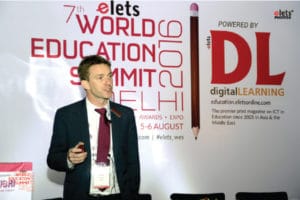 One of our biggest conclaves has been the eAsia summit, which formed the basis of bringing the top-notch and key experts and industry leaders under one roof to deliberate upon and share the grand vision along with its challenges and solutions.
The annual International Information and Communication Technologies for Development (ICT4D) event had the objective of reinforcing technology and knowledge-centric growth and needs of Asia vis-à-vis globe, through capitalisation of market economy and boosting human development.
One of our cover stories "eASiA 2009" underlined the deliberations, dialogues, debates and knowledge sharing in ICT4D. It highlighted our thrust on 'Opportunities for Digital Asia' and provided the right opportunity for all stakeholders in the ICT arena to come closer and share a level-playing ground through active conferencing and networking.
This year our another story "Technology Integration and Management Education Trends" focused on the incredible growth of the Indian economy in the past few years and how it has accentuated the need and the demand for highly competitive and well informed management graduates. Our another story "Changing IT trends in Andhra Pradesh", held significance as the State of Andhra Pradesh produces half a million graduates from its colleges and universities annually but due to poor awareness of industry grade skills only 10% of general graduates and 25% engineering graduates can be employed.
Through our story "NIIT University: A New Model In Higher Education", we highlighted how this a not-for-profit university is set to become an ideal example of learning in innovation, backed by end-to-end technical infrastructure. It is a new and futuristic institution of higher learning. The university is committed towards bringing innovation in learning, in the emerging global knowledge society.
Other important stories of the year included: "Technology Integration and Management Education Trends", "Workforce Development Tool to Shape up New Age Education Agenda", "ICT Tools and Equipments", "The Responsible Corporate", "All is Well with Indian Secondary Education?", and "Coming, the five-sense cities!".
2009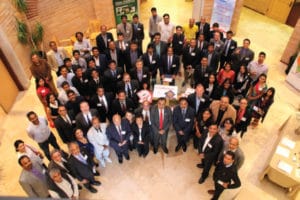 Of the prominent cover stories in 2009, the ones that fascinated maximum attention were "e-Skills meet UP-SKILLING & RESKILLING", "Interactive White Board Market: No Real Signs of Recession", "eIndia 2009 — Education for All, Opportunity with ICTs: Policy vs Practice", and "ICT in Education: Resource Guide 2009-2010".
"e-Skills meet UP-SKILLING & RE-SKILLING" hit upon the concern that a new shortage of skills and talent in IT and business is threatening business growth. This skills shortfall is very different from the shortage experienced during the dotcom squeeze of the late 1990s and early 2000s. Then there were shortages of specific, technical skills and domain-specific expertise. Today, by contrast, there are shortages of people with more general qualifications, experience and business insight.
Another interesting cover story was "Interactive White Board Market: No Real Signs of Recession" which underlined how outside IT Labs, a cost-effective bundled solution – incorporating PC, projector and Interactive White Board (IWB) – appear to be the best route to increasing IWB (Interactive Whiteboard) sales.
"eIndia 2009 — Education for All, Opportunity with ICTs: Policy vs Practice" laid stress upon the role and significance of eIndia 2009 in raising vital issues like ensuring education for all and emerging opportunities with Information and Communications Technology (ICT) and existing or needed polices and the ongoing practises. "ICT in Education: Resource Guide 2009-2010" was one such cover story that sought to draw attention to the fact how academic community of today is flooded with a maze of information. However, the end-users are not able to make adequate use of the vast resource base since these are scattered and quite often not available when they are most needed.
It focused on the fact how exciting new developments have left the community in want of a guide to direct them through the jumble and provide them with a one-stop-solution to their requirements. The Resource Guide, while acting as the need of the hour, was thus an attempt to untangle and simplify the massive maze and bring to the users a demystified version of the great technology and education mammoth.
"From the Principals' Desk" was a unique endeavour of the digitalLearning magazine in highlighting and exploring through an overview of some of the schools in Hyderabad that have successfully deployed and used ICT in curriculum and daily administration. The write up highlighted the extent of ICT integration and willingness of the schools in adapting the changing technological practices.
Our other notable stories of the year included "Striving To Make India a Knowledge Society", "University – Industry Interface", "Building Knowledge Society With Open And Distance Learning", "Higher Education in India", "IGNOU Community Colleges", and "Vocational Training and Skills Development".
2008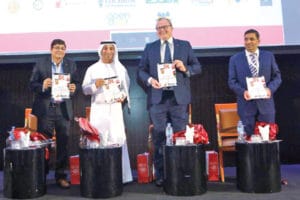 The year brought another opportunity for us to raise a range of key issues and factors influencing the education landscape in different ways.
"ICTs The Only Way to Move Forward", "11th Five Year Plan India's Education Plan!", "Building Knowledge Society with Open and Distance Learning", "Computer Curriculum in Elementary Schools".
"ICTs The Only Way to Move Forward", the cover story stressed upon the need to upgrade secondary and primary schools and even the entire education system. The Government of the day also agreed and admitted the presence of several challenges all around in the education sector. The story summarised to state that the solution lies in advancing with the new age technologies.
Our another cover story was "11th Five Year Plan India's Education Plan!". It deliberated about the roadmap of the Government of India in the years to come and how significant it felt the need to bring innovative approach to consolidate the education sector of India. Considering that education affects every household in the present times, such an indepth review held big significance for all.
"Building Knowledge Society With Open And Distance Learning" was an endeavour towards understanding and exploring the crucial role the open and distance learning is playing and its potential in near future towards developing a knowledge society.
With the help of another notable cover story "Computer Curriculum in Elementary Schools", the magazine's effort was to look at the elementary schools and their computer curriculum. It talked about how with e-Learning and digital adaptive learning becoming buzzwords, the age of integration of ICT in school education seemed to have truly arrived. But a big section of rural areas seems to be just beginning to wake up to the idea in their schools. It underlined the fact that a systematic curriculum can be instrumental in developing algorithmic thinking and organisation skills. This will not only lay a foundation for future programming skills, but develop important life skills.
The other interesting cover stories included – "Educational Development Index in India", "Will we make it? Education for all", "Harnessing Growth", "ICT in Schools-Glimpses from Afar", "MKCL Developing Innovative Recording Solution", "Mindanao eLearning Space Quality Management System", "Higher Education in Malaysia", and "eASiA 2008 — ICT, Innovation, Impact".
2007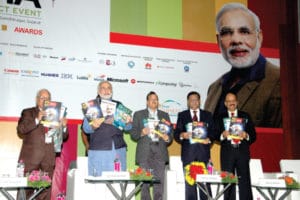 In 2007, we aimed to explore various issues lying unattended from national perspective. We observed there were innovations being embraced in imparting of education. In this light, we raised those vital issues through interesting stories.
One such story was "The e-Learning Wave in Higher Education" which stated that traditional institutions offering higher education in India required to turn more customer-centered and draw lesson from businesses such as "Customer is the King". It also stated the universities needed to leverage their competitive advantage in term of the ICT revolution and the new model of e-education has to be relied upon.
"Effectiveness of Online Learning Communities to Enhance Student Learning" story underlined that a considerable attention has been given to the 'Y Generation'. This has influenced the overall effectiveness of online learning communities towards a better and enhanced student learning experience.
Our another cover story "From Blackboard to Keyboard, Where does the Industry Drive us Next?" helped us to understand that technology integrated education is widely recognised as an important part of the total education and training system. Rapid innovation in information and communications technology (ICT) is transforming the way we work, the way we interact, the way we learn, and the way we live. The real challenge is how to reposition it in response to the global forces driving change in a knowledge-based economy.
The other special stories of the year included: "Implementation and Strategies for Universiti Teknologi MARA Malaysia (UiTM)", "Towards a Goal of Global Excellence", "Rethinking the Asian ICT and Education Agenda", "India Progressing Towards Universal Elementary Education", "Making a Reflective Teacher with ICT", "A Reflective Agenda: ICT and Education in India and Beyond Digital Learning India 2007", "Whiteboards Bringing Interactivity in Education", "Education, Unplugged: Schools Make Cable-Free Connections", and "From Structuralists to Instrumentalists".
2006-05
The 2005-2006 was that phase for our magazine which marked the beginning of a golden era for us in the Indian education landscape. During this stage, the key subjects of our investigation, exploration and elaborations to deliberate upon them in a comprehensive way before the world at large included:
One of our cover stories "ICT & the Third Revolution in Education Policy" suggested that ICT was a powerful tool holding the potential to transform educational opportunities and life chances of all students, including those who are normally excluded by virtue of their special circumstances and special educational needs.
If used appropriately it can also improve the quality and consistency of instruction by providing an enabling environment for both students and teachers to access information and resources. However, it opined that technology must be the servant of educational practice and not its master.
Digital Learning initiated a discussion on 'ICT in Education Policy' in the month of September 2006, which stimulated a number of views, voices and visions from all parts of the globe. Through "Because Policy is Judged by Results, not Intentions" touched various dimensions to examine the country's education policies' evolution and the need to look at what they were yielding in place what is yet to take place out of the pipelined projects.
In another significant story, "Deconstructing Secondary Education" indicated how the Smart Schools in Malaysia were never intended for smart students at the outset. They actually meant to bring together the Education Ministry, private industries and other stakeholders to work hand-inhand to create a schooling culture that is informed, thinking, and creative using technology as an enabler in the teaching and learning process. It focussed on the implementation of the teaching and learning processes at the pilot schools and the challenges faced by the schools.
The other prominent stories included:
"360 degree perspective of education since 2006", "Blueprint for a Knowledge Society Dr A P J Abdul Kalam presents his vision", "Thai schools principals become facilitators for e- Learning", "Higher education in Thailand", "UNESCO SchoolNet-Learning network", "Learning, Innovation, and a Way Forward the USAID experience in India", "Localising e-content", "European Schoolnet", and "Learning throughout life A Look into Non-Formal Education practices in Asia".
In essence, over the years the digitalLearning magazine has been driven by an overwhelming enthusiasm and the spirit to bring transformation in the Indian education. And, till date it has been dedicatedly engaged in exploring and underlining every possible key issue dominating the national educational landscape while strongly underlining the challenges to influence the great vision behind imparting and transforming education in India.
"Exciting news! Elets Education is now on WhatsApp Channels Subscribe today by clicking the link and stay updated with the latest insights!"
Click here!