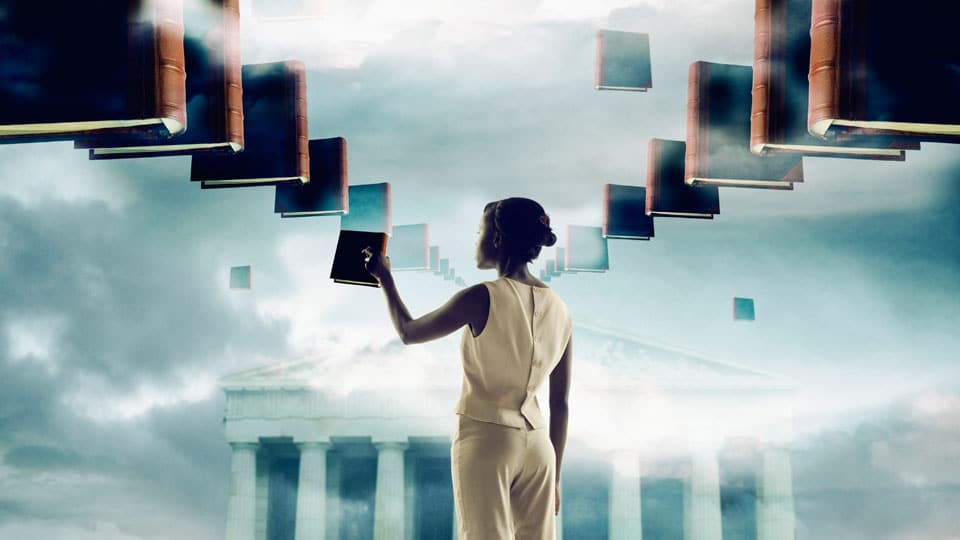 Universities of the Future will need to balance the trinities of cost, quality and scale and think harder about innovative education writes Shantanu Rooj, Founder & CEO, SchoolGuru, for Elets News Network (ENN).
In 1898 when Jamsetji Tata first proposed setting up the Indian Institute of Science (IIS), Viceroy Curzon wasn't sure if there were enough students for the programs and if there were matching job opportunities. But Jamsetji's persistence meant that by 1901 Curzon cut off the speech of his senior most education officer Giles's that started with "Given my 40 years of experience of Indian education.." by interjecting "Sir, it is your forty years' experience we are here to correct". The recent institute of eminence tag to IIS is a fitting tribute to a dream seeded by a chance encounter of Jamsetji with Swami Vivekananda on a ship voyage between Japan and America in 1893 but nurtured by his generous posthumous endowment (his will divided his fortune equally between two sons and IIS), excellent leadership and a strong sense of purpose.

Universities and colleges, the most resilient of all human institutions, are deeply embedded in our culture and economy. Medieval Universities trained students on religion. Universities in the 15th and the 16th Centuries were about colonisation and administration. After the Industrial Revolution, Universities changed again and started training workers on industrial processes. However, the structure and the type of education the Universities delivered may not work in the next 20 years as the world of education and work continues to undergo massive disruptions. Most Universities have trapped themselves inside organizations that have very specific incentives: that push them to become more expensive, that push them to deprioritize the quality of education, that doesn't foster meritocracy and that often works independent of purpose. Education that does not link itself to a purpose, which in most times is either employment, fulfilment or enrichment, devalues itself at the root.
How Kautilya defined education centuries ago as "training of the country and love of the nation" is not different from what Pankaj Chandra, in his latest book Building Universities that Matter suggests; he suggests the first purpose of education is to create good citizens; an educated society usually has higher rule of law, diversity tolerance, and peace. The second purpose of education is to prepare youth for livelihoods and incomes. The third purpose is to help find one's own meaning in life. Universities must reflect on how successful they have been in the first and third – they are very hard to measure – but on the second, employers are clear that the system often does not work for them. Metrices need to shift from inputs (buildings, number of faculty, classrooms, and intakes) to outcomes. Assessments need to shift from annual examinations to continuous feedback. Teaching needs to shift from knowing (because Google knows everything) to learning (putting knowledge to work). Teachers knowing the topic are not the same as their ability to affect learning.
Workplaces are transforming themselves rapidly in the 21st century. The number of jobs that require routine skills – both physical and cognitive – are reducing at an alarming pace. Artificial Intelligence technologies including machine learning and computer vision are completely eliminating high skill jobs in several offices. According to a report by the World Economic Forum, 65% of the children entering primary schools now will be employed in jobs that do not exist today. Employment is shifting from being a lifetime commitment to being a taxi-cab relationship –intimate, engaging, intense and short term. Soon, students will want to take a variety of courses from different universities, choosing each class and school for its particular merits and benefits. Courses will become shared experiences for online learning communities. Credentialing will be important but now they shall be more data oriented, trust based and portable. Universities will find themselves needing to explore technologies that can help lower costs to build a more social form of assisted learning. University of the Future will have a multi-modal approach to a modular curriculum and shall look a lot like that midcareer employee's relationship with his or her organization of faith: a lifelong affinity that involves an ongoing commitment to shared values and ideas about learning. A commitment of time and money that's not insignificant, but not so great that it's incompatible with having a job and a family.
Major changes are coming in the next generation, of a kind and magnitude that exceed the expectations of almost everyone currently engaged with a traditional University. The chronic neglect of undergraduate education is morally untenable and economically unsupportable and is a detriment to society. The system all but obligates professors to neglect teaching in favour of research, and that Universities don't systematically concern themselves and hold themselves accountable for the quality of the teaching and learning they provide in exchange for large amounts of money. Universities of the Future will need to be more accountable to the consumers of their service and will have to deliver, amongst other things, employability. Universities need to work out their finances through a mix of institutional funding and government mechanism as resources will continue to be scarce. Rather than getting more cooks in the kitchen, Universities will have to find new recipes to deliver on the emerging reality. Regulators and accreditors will need to simplify existing regulations to nurture innovation, creativity and disruptions while improving on governance.
What all of that adds up to is the opportunity to bring on a revolution and create new kinds of organizations that make sense given both the economics and the educational logic of what is possible. Universities of the Future will need to provide more flexibility of time and space to the students. Rather than people only being able to "go to college" in a few, scarce expensive places, you'll essentially be able to go to college from almost anywhere. Universities of the Future shall be everywhere – online, onsite on-campus and on-the-job – with seamless interoperability. Courses and programs need to demonstrate horizontal mobility (choice of streams, modularly picking up different courses from varied institutions, credit portability) and vertical integration (certificates, diplomas and degrees) as a continuum needs to be built between prepare, repair and upgrade.
Universities of the Future could emerge by creating new organizational platforms for delivering education more efficiently and by using technology intelligently. Unbundling of education (courses that are sachet size, just-in-time, credit based and livelihood oriented) and use of Information technology (that can create geographically independent niche teachers who are experts of a micro level skills) can move us from a time of scarcity to a time of abundance. However, that points to a future in which existing organizations will be forced to make some uncomfortable decisions about what they are going to be and think harder about purpose. Universities of the Future shall deliver a coherent, contemporary and a more student-focused experience. The future stares at a combination of education that is assisted or intermediated with technology and education that happens in a kind of traditional, face-to-face environment. The coming-of-age experience will still remain important for a large subset of University students; people will still go to college (from anywhere) and learn with other people; it's just that those places will be different.
Tony Wagner and Ted Dintersmith in their book Most Likely to Succeed, talk about how global education in most places, over-prioritize test scores over deep curiosity and creativity that characterize learning. Universities in the future will need to balance between costs, quality, scale and financing and need not be scandalously expensive universal requirements but an option for the academically minded. Universities will need to think harder about purpose, deliver on their commitments and balance access, equity and employability while building resilience. But the thought world of traditional universities is under challenge because both economy and society demand more of them. The choices are going to be difficult, exciting and existential. Only those who manage the change will stay relevant.