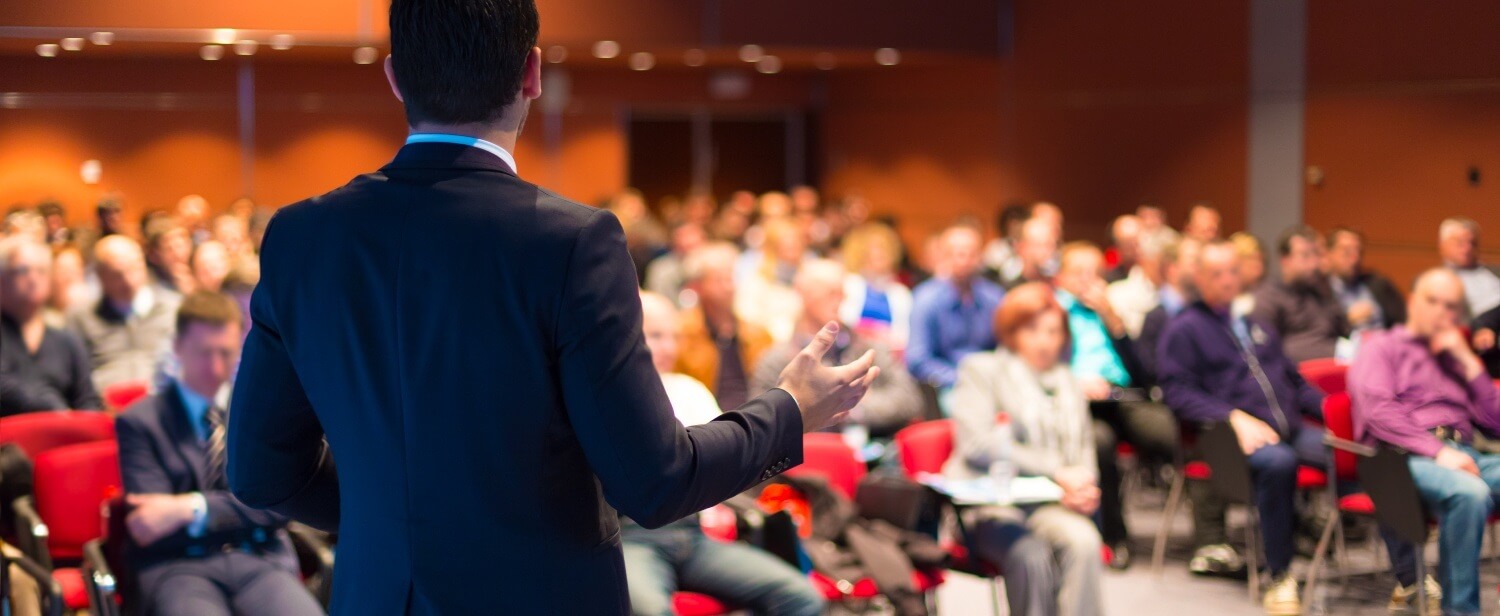 While looking at any summit's invite, the first obvious question is "Why Should I Go?" The other queries may be what purpose will it serve? How much useful it would be for my organisation? Will it be worth exchanging my skills with the industry or challenges with others… so on and so forth. Elets News Network (ENN) explains all this and much more about the world of conclaves.
The education conclaves are one such example. Bridging a communication gap, these conclaves bring the top-notch corporate, edu-leaders of school and higher education, industry leaders, policymakers and other related stakeholders under one roof.

These platforms enable sharing, presenting, debating, discussing, and highlighting various key elements influencing the world of education in terms of vision, challenges, solutions, and finest successful practices with people having similar visions.
The significance majorly lies in bringing the buyer and seller or supplier of services at a common place while engaging them in various brainstorming sessions, enabling them to build relations and be known.
These summits support corporate and start-ups to adopt latest and the best practices and to improve the outcomes.
The first article in this series (Also Read: "Educational Conclaves' Key Role in Building Robust India") discussed how summits or conclaves help to understand, highlight, and discuss any set of issues that influence education sector in various dimensions.
For a corporate or any business, it is important to be active not only on social media but also in improving one's trade associations. A face-to- face meeting is always a good option to better your relation with existing customers and to develop new ones. Such meetings help in but to fix an appointment is a time taking process and that's why the participation in conclaves is a better option
There is a section of people who believe participation in conclaves could be counterproductive due to likely presence of rival company representatives as well getting robbed in terms of ideas.   But isn't it true that participation of any event cannot be just restricted to 'disadvantages' of being at the same place with competitors.  Not everyone in your business is actually a competitor. There is a huge possibility of coming across potential business partners or allies or simply like-minded visionaries. .  One's mindset about participating in events does impact the results achieved at the end. Here are a few reasons for corporate and start-ups to attend conference:
Meet many stakeholders at one place: One of the most popular reasons among corporate, start-ups or even small businesses is to network with the stakeholders of a sector. And who doesn't like the opportunity to get to know and meet new people who work in the same industry? Such conferences are the platforms where all the participants receive an incredible amount of learning that can happen for education sector. For instance, if a school is looking for smart class providers, surveillance tools, uniform designers or furniture manufacturers, World Education Summit is indeed such a platform where edtech corporate, preschools, schools and higher education institutes will be able to connect with most renowned organisations and also showcase their contribution to leaders from education landscape.
Sales is not the Only Key Factor: A common misconception about being part of any conference is to boost sales. But it is not the only important thing. Being inspired and taking along latest and most relevant lessons are the actual motivation to be there. And, given the quality and quantity of conferences out there, you'd be hard-pressed to find one where you couldn't learn something. At the recently held Elets World Education Summit Delhi on 9-10 August, stakeholders including ministers, policymakers, officials from education regulatory bodies, leaders from preschools, schools and higher education participated to deliberate and discuss challenges and opportunities of the sector.
Moreover, it is important to be clear about what sort of conclave holds relevance for you and by
It is advised to choose only the sessions that you think may meet your expectations. Never feel bad about leaving a session if it's not meeting your needs. You paid to be there and need to make the most of it. The worst thing you can do is stay put, zone out and start surfing the web or online shopping.
Brand Awareness: Just being active as a company in any industry is not sufficient.  One needs to develop a reputation as an expert among peers and clients. Those who are engaged for a long time are often asked to speak at the events and write articles for their industry publications and others like to associate with the experts in any industry. Clients feel good about doing business with those who hold high significance among their peers. If your strategy is to be the best-kept secret in your business community in the present times, you are likely to miss out the train of change and in many other unexplored ways .
Encounter new vendors and suppliers — Explore new business opportunities:  Salespeople are the best people in any organisation for you to get to know about the current business climate in a company. The exhibition in any conference or summit is about discovering innovative products and services for your business. It is necessary to stay competitive in today's fast-paced world.  In addition to that, these vendors who sell to your industry fully grasp what is happening inside your competitors.  Investing time with the sponsors at an event will turn them into your friends and allies.
There are others who believe since it is always possible to access industry information via the Internet, the days of the live meetings are gone.  The truth is conclaves actually show us how personal interactions can yield immeasurable benefits and lead to what sort of strong bonding and ventures or sometimes offering a new vision towards growth and improving practices.
Elets, the premier technology and media research organisation of Asia and the Middle East,  today exists as a  leader in the world of conclaves' organisers  related to education, governance, health, and the banking, financial services and insurance sectors.