Technology has helped teachers to evolve their methods of delivering knowledge and make students learn any concept easily, writes Ratnesh Jha, Managing Director, Cambridge University Press-South Asia, for Elets News Network (ENN).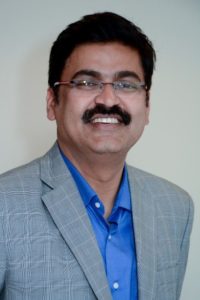 The past decade has seen a sea change in education. Technology, coupled with easy access to the internet, has dramatically closed the gap between teaching and learning. Students are tech savvy – often at the cutting edge – and with knowledge available at their fingertips. As a result, teachers know they need to become facilitators rather than orators; organizers rather than mere mentors, and guides rather than knowledge owners.
It is no longer surprising to see video clips of Pearl Harbour in the middle of a history class or clips of scientific experiments in a chemistry laboratory. Such use of technology can be categorised as being at the augmentation stage of the SAMR (Substitution, Augmentation, Modification and Redefinition) model. The technology is being used in place of traditional tools, with some functional improvement. Increasingly however, the adoption of more and better technology in and outside classrooms set to become transformational – allowing significant redesign of tasks and the creation of new ways of learning.
The effect of this change is to bring what is expected from a teacher, taking the profession away from the role of specialists in education they have been restricted to in recent years, and towards the more traditional model of the guru – providing their students with holistic learning.

If asked to highlight the forces reshaping education alongside information technology, educationalists might also highlight teacher accountability and the ability to unlock potential by taking teaching and learning beyond the classroom.
Gone are the days when students sat in a classroom and received information passively. Gone are the days when teachers stood before the class, using chalk and talk to address wards, confident in the knowledge that besides textbooks, they were the only repositories of information.
The role of teachers has become all-encompassing and arguably more important. Apart from educating, their goal has extended to help producing happy, healthy, productive citizens who contribute to society and display passion for life-long learning. Teachers can help pupils make informed, intelligent decisions and use their expertise and experience in making a huge difference in many lives.
Similarly, a traditional teacher would pay distinct attention to students, to their individual aptitudes and capabilities. Evidence of modern-day skills has been found deeply embedded in our ancient education system, such as critical analysis, introspection, storytelling, hands-on methodology and meetings.
With teaching going beyond classrooms, applying knowledge to real life is a pivotal factor. Higher-order thinking is the call of the day since contemporary students love being challenged. Teachers are playing the all-rounder's role of friend, philosopher and guide, addressing a deeper sense of learning, nurturing students' ambitions, clarifying their doubts, motivating them to surpass their best and more.
It is a big task, but the technology that has helped to drive the change is also there to support teachers in their new, old, expanded role. (Disclaimer: Views Expressed are a personal opinion)

br>