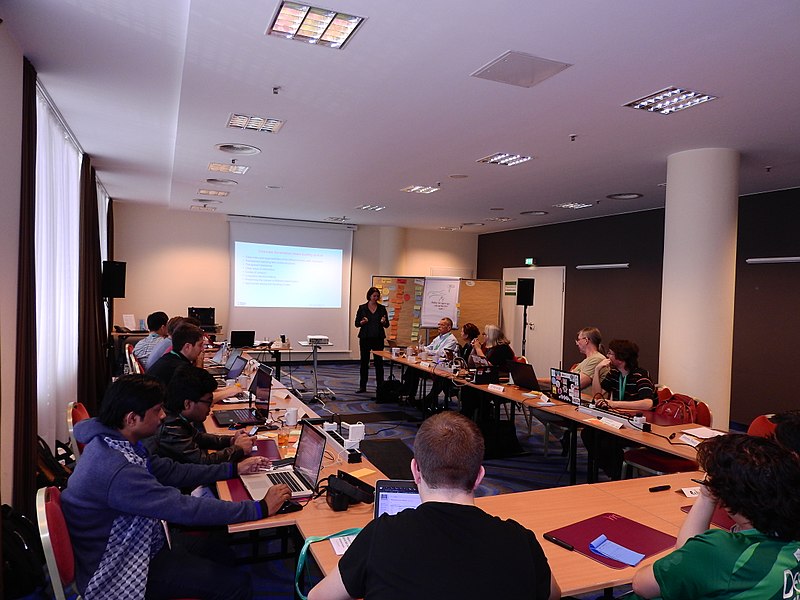 The Learning & Development (L&D) industry has been undergoing sea changes owing to the growing technological advances which is transforming the business environment and subsequently the economy – the latest buzzword being Artificial Intelligence and automation, observes Sanjay Bahl, CEO and MD, Centum Learning.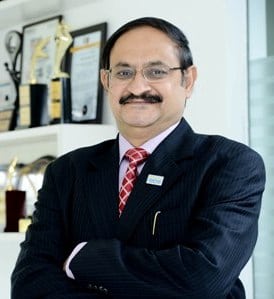 Behind every successful transformation lies the adaptation of contemporary capabilities, a scenario starting at the corporate training segment within the country and across the globe. With the global digitisation of economies at the national scale owing to big data, IoT, advanced analytics and much more, workforce reorganization has become inevitable. A research by McKinsey reveals that two-thirds of business transformations do not adequately meet their objectives, as transformational aspirations must be adequately supported by a skilled workforce, ready to achieve the change mission.

What began as a face-to-face training in a closed environment over a dedicated period involving huge logistics costs of offsite has gradually evolved to having strategic partnerships with dedicated organizations and teams involved in the training process. The 'stand and deliver' approach proved to be tedious and exhaustive giving limited time frames of attention from the employee. So, if your team seemed tired of subjecting themselves to classroom environments in order to attend courses on corporate development and training, they were not alone.
Technology is a boon to this segment as technological advancements are making transformation better paced and well received, aiding and enabling the growth of corporate training. While the basic principles of corporate training have not changed much, their delivery has certainly undergone an evolutionary cycle and is still changing.
Need of the hour
Corporate training has assumed significant proportion in this ever-evolving business environment. Industry estimates reveal that the global corporate training market is worth $320 billion (S$435.55), and $130 billion in the US alone. Global expansion of businesses and increasing domestic as well as global competition has been major growth drivers for the market along with the millennial workforce forming the much talked about demographic dividend.
With a talent pool comprising of a majority millennials (born post 1980s), choosing and retaining the right workforce is becoming seemingly challenging. This digitally savvy, ambitious growing work-life balance is a rising society that's tough to satisfy. Having grown up with technology and experiencing it from much close quarters, it has become their driving inspiration at working environments. With access to information just a click away, this new breed of workforce finds controlling corporate environment uncomfortable.The demographic dividend is turning out to be an increasing demographic difficulty for the recruiting industry and the organizations at large.
Expectation of rapid progression, diverse and engaging career prospects that is accompanied with a steady flow of feedback makes them seek a management style that matches these desires. Employers of today have a tough challenge on hand to hold on to this new-age talent pool of millennials who do not shy away from shifting jobs in rapid succession. An effective module of corporate training is essential to keep the attrition rates at bay.
Change is the only constant
With 15 million youth entering the workforce each year, more than 75 per cent are not job ready. According to the industry statistics, India would need 700 million skilled workers by 2022 to meet the demands of a growing economy. While the skills scarcity augments the need for corporate training, inflation and global economic slowdown has put a lot of constraint on the training budgets. This has made the organizations to look for and adapt technology aided and technology driven training modules to save on the training costs. Evolving from a group activity to a more personal experience, technology or e-learning enables them to access the training material as per their convenience. On-demand video, Web-based training, online virtual lab programs and virtual classrooms have been adding on to employee capabilities based on individual, team and business needs.
To further tackle the capability challenge, organizations have also explored the path of experiential learning that challenges people to go beyond their established work routines and get into a learning zone. As McKinsey's research states, "Experiential learning is a preferred approach for building the skills of adults, who are accustomed to learn through action and experience". Peer interaction brings learning about new knowledge and skills in experiential learning.
Blended learning models through integration of Technology and VR is what is being adapted over traditional learning methods as it offers the employees to improve their job performance thus fulfilling the primary need of a training session. A perfect blend of online and on the job learning experience, blended learning, extensively being used by Centum across India and Africa, is an extremely useful tool for corporate training. Blended learning is also an effective tool to keep attrition rate in check as feedback from trainers and absorbing and engaging activities make the learning environment engaging and absorbing.
Digital future
AI, Virtual Reality (VR) and even mobile phone apps are taking over this burgeoning training market. The promising future of training using artificial learning and augmented reality is being aided by the growing technological interdependence and digital penetration. These high-tech advancements are disrupting the training content market and giving options of creating different levels of employee engagement and involvement at their own pace and leisure.
It will not be completely wrong to say that AI is eating jobs but at the same time, it is creating a lot more where a lot of specialized skills are required to address the current industry requirements. That is why corporate training is of utmost importance now which is the only road for employee retention. Besides only soft skills will save your jobs when robots and automation actually hit the job market.