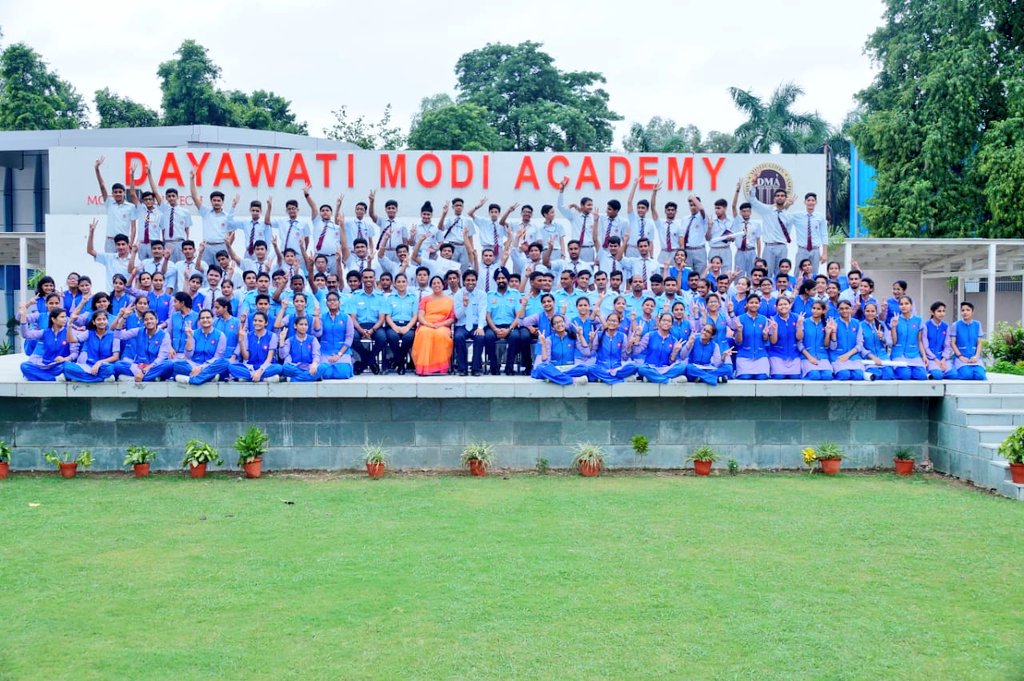 Dayawati Modi Academy (DMA) strives for excellence in all directions of child education and hence it offers a comprehensive package of activities to bring out the best potential of students, says Dr Ritu Dewan, Principal, Dayawati Modi Academy, in conversation with Elets News Network (ENN).
What is the vision and mission of Dayawati Modi Academy (DMA)?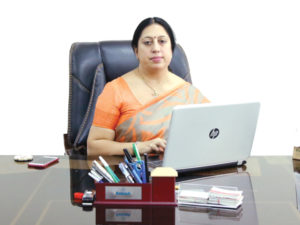 Our vision is to become an institution of learning within a conducive environment. To nurture global citizens, the school nurtures students' personality holistically imbued with value system. Our mission is to ensure that student learning remain the chief priority and all students can learn as per their potential. The students will develop their individual talents, critical thinking and technological skills by being actively engaged in the learning process.
How does DMA help students develop their innate talent?

The academy provides a holistic, congenial and conducive environment, where the students' development process is being accentuated through proper guidance. At the academy, young minds are groomed and inspired, intellect sharpened, talents discovered and skills honed to complement academics. In this era of competition, it has been our constant endeavour to nurture global citizens armed with knowledge who are willing to venture beyond boundaries and work towards progress and welfare of mankind.
What smart or technology-based solutions are adapted by DMA to enhance learning among students?
Merely, operating knowledge of computer is not enough for students to survive in this competitive world. Computers in any institution are like the boxes if not used by the students in dayto- day processes. Detailed knowledge of technology is a must for every student to use it for best outcomes. Keeping in mind this, Dayawati Modi Academy, Meerut, emphasises on use of computers and adaption of modern IT techniques.
The four IT Labs for students are equipped with eight high configuration servers along with 160 working nodes. We also have a digital library integrated with school ERP system. Students can have e-subscription of around 5,500 books from anywhere. The library is also equipped with Kindle devices and 20 workstations to read audio-visual books. We are also exploring feasibility of Virtual Reality (VR) classrooms to take digital learning to the next-level.
How does the academy ensure that its teachers remain abreast with the latest happenings in the education world?
Well structured training modules conducted for teachers include motivational workshops as well as building strength in content and pedagogy. Teachers' professional development and knowledge upgradation is done through their training with the renowned mentors and master trainers.
Group discussions among teachers, students and parents, help teachers identify the requirements and adapting the suitable approach to meet the demands. Teachers are also observed during their lecture delivery in the classroom to understand their level of interactions with students, classroom management, and for identifying areas where improvement is required.
How is DMA inculcating skills that may prepare them for the competitive world ahead?
To meet the societal changes in the form of increased individualism and excessive exposure to digital world, DMA works on various dimensions of child through various life skills be it communication, problem solving or making connection to oneself or to the society. Meticulously planned activity charter of academy makes teaching more meaningful for children. The essence of languages is garnered through debates, speeches, extempore, overpowering hesitation and nervousness of public speaking.