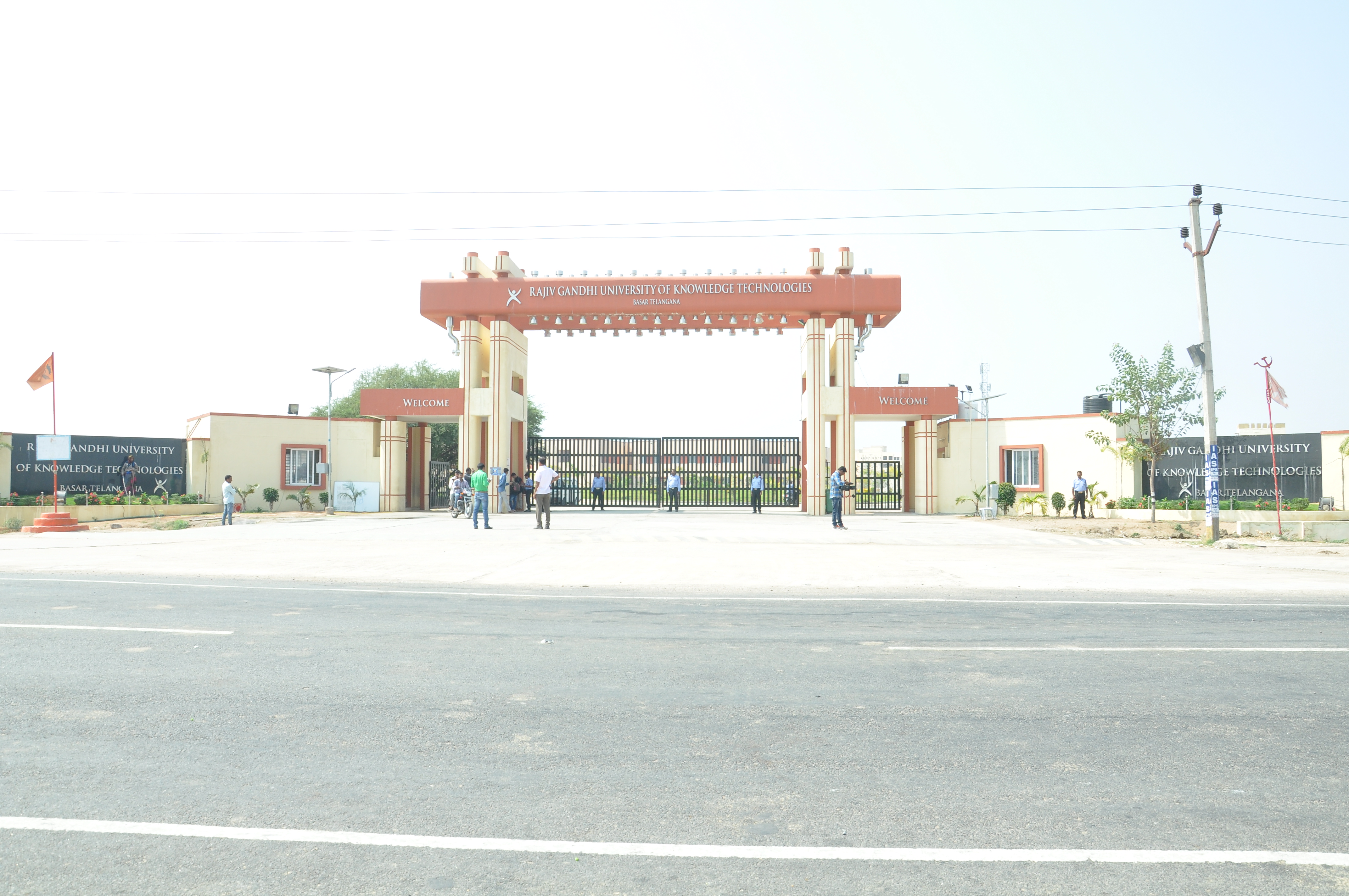 Rajiv Gandhi University of Knowledge Technologies (RGUKT), Basar in Telangana State has been giving wings to the dreams of the gifted rural youth by catering to the educational needs. Sudheer Goutham of Elets News Network (ENN) finds how the RGUKT, Basar nestled in the hinterlands of the State of Telangana, stands as an example to be emulated in how to take quality higher education to those who cannot afford it, but who wish to receive it.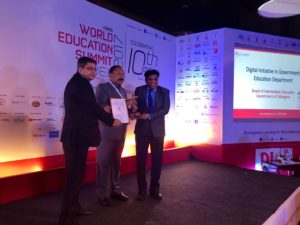 Rajiv Gandhi University of Knowledge Technologies (RGUKT) was established in 2008 as a full-fledged University in the then united Andhra Pradesh by a special act of Legislature. Subsequent to the bifurcation of the State, the new Government of Telangana adopted the lone campus in Telangana state at Basar as a stand-alone University. The University has a unique 6-year integrated programme under which the top 1% of the rural students are admitted into the University after their X class. They complete their PUC and then move into a 4-year B Tech programme. The University takes 1,000 students every year into the 6-year programme. Since the academic year 2018-19, the intake has been hiked to 1,500 students.

Ahead of the Curve
RGUKT, Basar, is located in pristine rural surroundings in the holy temple-town of Basar. The campus is sprawled over a vast 275-acre that houses close to 7,500 people at any point of time including students, faculty and support staff. The University offers a conventional 2-year PUC program followed by a 4-year B Tech degree program in seven branches of engineering – Chemical, Computer Sciences, Electronics and Communications, Electrical, Mechanical, Civil, and Metallurgical and Materials. Academic pedagogy is highly ICT intensive and carefully crafted with a judicious mix of mentoring, teaching and a unique "learning-by-doing" methodology where the students bolster their learning capacity at their own pace and time.
Facilities in Campus:
ICT enabled classrooms
Wi-Fi enabled hostel blocks
Laptops issued to every student
Advanced labs in IoT, Block Chain, Robotics, Material Characterisation among others
Biometric tracking and attendance systems
CCTV camera secured campus
30-bedded campus hospital
ATM, Post Office and Bank
Student Activity Centre with gymnasium and indoor games
Vast sports grounds for outdoor sports and games
Central Laundromat with steam ironing facility
Summer storage tank spanning 32 acres holding about 90 million litres of water
RO treatment plants capable of providing 60,000 litres of pure drinking water per hour
Faculty & staff residential blocks and 6 hostel blocks housing 1,250 students in each
Solar powered lighting
Central Sewerage treatment plant with 2 MLD capacity Recycles 80% – 90% water for reuse
Accolades and Achievements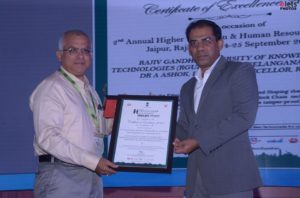 Received a national award in 2018 as the first university to adopt Blockchain Technology for authenticating the academic certificates issued by it
Regional Centre for NPTEL programme – currently rated among the top 50 of 1,300 local chapters. The university also runs NPTEL courses under credit transfer method
RGUKT, Basar is running NASSCOM's QP and FSIT programmes in Data Analytics, Production Design Engineering and Heavy Construction Machinery
Active encouragement for students to pursue Industry internships. Two students from RGUKT, Basar bagged the Young Achiever Scholarship at the 5th Internshala Trainings in August 2018. RGUKT, Basar also stood at an All India rank of 14 (for April – July 2018) from out of 1,574 colleges all over the country where internship opportunities for students is concerned. The South India Zonal rank of the University is 6
Industry – Institution MoUs with NASSCOM, CITD, NCRI and NFTDC. More in the offing
MoU with TITA (Telangana IT Association) to establish TIIC (Telangana Innovation and Incubation Centre) at RGUKT, Basar. The Centre is already hosting a Japanese company 'SafeTraceHub' which was the first one to set up an Industry Incubation Centre here. In the first phase, TIIC is being set up to host up to 15 Industry Incubations and about five student incubations. Expansions are being planned in later phases
MoU with NCRI (an MHRD Institution) for offering courses in Rural Entrepreneurship and Empowerment and also undertake projects contributing to rural uplift
Won the SKOCH Award for 2018 along with TITA for Social Contribution in working to convert Basar Village into India's first fully digitally literate village. Working closely with the District administration of Nirmal District of Telangana to help bring innovation into agriculture and rural entrepreneurship. Already delivered a few solutions like developing e-commerce web platforms for the world famous Nirmal arts and toys Cooperative Society and Ankapur model village, farm equipment like a unique straw baling machine and seed-sowing machine, etc
One of the five universities in the State of Telangana – and the only one in the rural districts – to be hosting the Innovation, Incubation and Entrepreneurial Development Programme
Student Progression and Achievements
That the objectives and programme outcomes of RGUKT, Basar model of education is a success and is testified by the achievements of our students.
Close to 70 companies – including MNCs – come to the campus to place our students. Some of them include TCS, Bosch, SAP, L&T, Wipro, Infosys, EPAM, ADP etc
3 of RGUKT, Basar students bagged the ET Campus Stars award for 2017-18
A number of our students have gone on to become entrepreneurs and have set up their own companies working in the domain of IT and Civil Engineering
RGUKT, Basar students have obtained top ranks in IES exams (3rd AIR to 99th AIR)
RGUKT, Basar students consistently obtain top ranks (within 100) in the GATE examination. In 2017, our student obtained the 1st rank in GATE (Instrumentation)
One of our students has become the CEO of a company (iB Hubs) which has over 45 hubs all over the world
RGUKT, Basar students compete at national level with the best and get employed in several government organisations like ISRO, DRDO, BARC etc
Over 400 of our students are employed in the State government as engineers, forest range officers, police officers and surveyors
RGUKT, Basar students consistently compete and win prizes at the global NASA Space Settlement Contest – AMES Research Center which sees worldwide participation. RGUKT, Basar students have won prizes every year since 2013, including the first prize in 2015 and the second prize in 2017
What We are Looking For?
Partnering Institutions that will collaborate with us in joint academic programmes – faculty and student exchange, twin degree programmes, capacity building skill workshops and programs and joint research programmes
Offer short term joint-certification technological programmes in frontier technologies across engineering domains of mutual interest and expertise
RGUKT, Basar has a uniqueness with respect to its location and key focus area – both are rural-centric. We would therefore be able to offer an excellent opportunity for institutions that would be interested in partnering us in encouraging rural empowerment and entrepreneurship through technological intervention