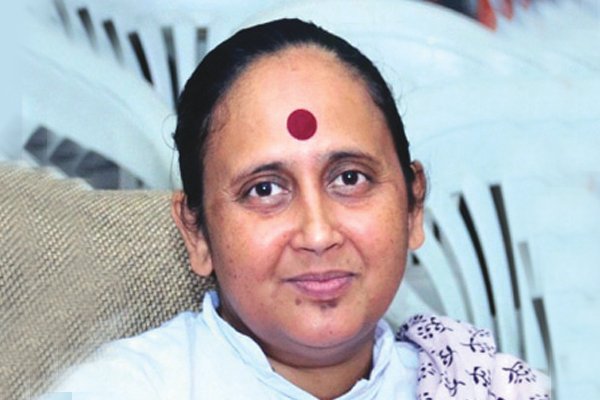 APS Academy emphasises on holistic development of every student to enhance their personality and to help them to face challenges in the life ahead, says Hema Kalakoti, Principal, APS Academy, Lucknow, in conversation with Elets News Network (ENN).
APS Academy is known for grooming students to excel in every walk of life, what is the overall vision of the academy?
The overall vision of school is to nurture learners to be aware, responsible and empowered to face challenges of life and also to be polite, pleasant and be rooted in eternal values as a human being.
Considering the vital importance for students to acquire innovative skills and a consistent need to stay updated in terms of market requirements, how significant is academy's role?

Our organisation's role is very significant in helping students to acquire innovative skills and stay updated through academic activities, visits, workshops and co-curricular activities. We provide them a learning platform keeping in mind that every child is unique in learning habits and grows at an individual pace.
Also Read: Technology's Role in Education's Growth
What kind of technologies and innovations are being adopted by the academy to enhance students' learning abilities?
APS Academy has adopted many technologies and innovations to enhance learning abilities of its students. The students at APS Academy have freedom of choice, flexible seating, better engagement via conducting activities, and enhanced collaboration. We also engage students by using methodologies like gamification, animation, taking them on virtual field trips and using other online learning resources.
Tell us about latest courses and programmes being offered by the APS Academy. How useful are smart class/animation labs for students to memorise things in a better manner?
The latest courses and programmes being offered by our school are adventure sports, SEWA, integrated art and music education, and smart class/animation labs. These activities support students in improving their learning due to enhanced engagement. It also assists students learn at their own speed, and review difficult concepts to avoid any confusion.
Also Read: Importance of Nurturing Gender Sensitivity Through Education
Some parents don't pay equal attention to extracurricular activities of their wards, viewing it as useless exercise in overall intellectual growth of the child. How do you perceive it?
Extracurricular activities are extremely important for children's development. These activities can develop different aspects of a child's personality depending upon their nature, for example social skills, cognitive skills, and channelising their energy in right direction etc. That's the reason we are shifting from STEM to STEAM (integrating art in subjects) in education.

br>