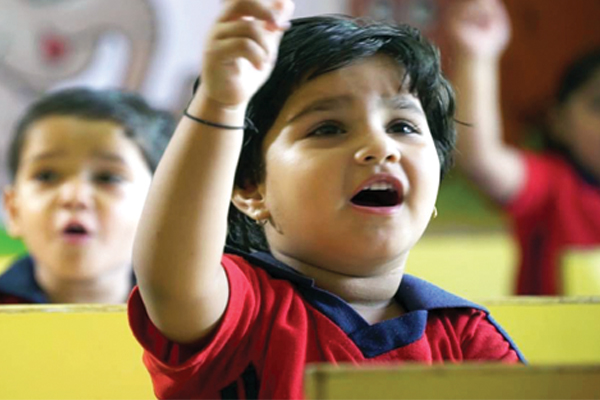 The Indian education system has been steadfastly witnessing introduction of novel methodologies or features evolving the experience of learning and teaching in a meaningful way. Continuous and Comprehensive Evaluation (CCE) is one such evaluation system, writes Akash Tomer of Elets News Network (ENN).
The Continuous and Comprehensive Evaluation (CCE) is an evaluation system that aims to improve students' performance by identifying their learning difficulties at regular intervals. It helps in employing suitable remedial measures to enhance students' learning outcomes.
Education is one key factor that helps children grow up becoming socially and professionally acceptable, knowledge helps oneself to figure out various ways to tackle challenges of real life.
However, it is vital to verify students' learning abilities or levels so that they get duly supported in overcoming complex situations.

Assessment is a key feature of education delivery, as it determines whether or not the goal of imparting right education is being met. It affects decisions about grades, placement, educational advancement, instructional needs, and curriculum.
Assessments actually support the two most important stakeholders of education i.e. teachers and students. These help find answers to three critical questions: "Are we teaching what we think we are teaching?" "Are students learning what they are supposed to learn?" "Is there a way to teach the subject better, thereby promoting better learning?"
Continuous and Comprehensive Evaluation (CCE)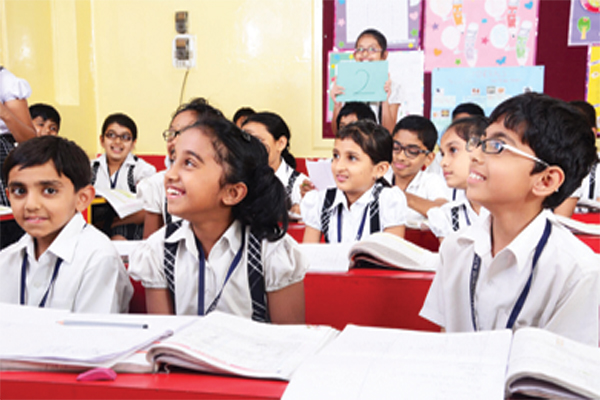 Seeking the importance of evaluations and assessments, the Central Board of Secondary Education (CBSE) has introduced the Continuous and Comprehensive Evaluation (CCE) system for Indian Schools.
It's a system of doing school-based evaluation of students, covering every aspect of students' development. The assessment covers both scholastic subjects as well as co-scholastic areas such as performance in sports, art, music, dance, drama, and other cultural activities and social qualities.
It is a developmental process of assessment which emphasises on two-fold objectives. These objectives are continuity in evaluation and assessment of broad-based learning and behaviourial outcomes on the other.
In this scheme of the things, the term "Continuous" is meant to emphasise that evaluation of identified aspects of students' growth and development is a continuous process rather than an event, built into the total teaching-learning process and spread over the entire academic session.
This means regularity of assessments, frequency of unit tests, diagnosis of learning gaps, use of corrective measures, and re- testing (if required), for the evaluation of students.
The second term "Comprehensive" means that the scheme attempts to cover both the scholastic and the co-scholastic aspects of students' growth and development.
With the changing times, the board and schools across the country have incorporated various innovations to CCE. It has led to the conventional assessment methodologies getting replaced by more effective and interesting practices.
These practices have not only helped the students in improving their learning outcomes but also supported teachers for formulating the better ways of knowledge delivery keeping student needs in mind.
It helps them in ensuring that the students are learning that they are supposed to learn. Assessments also enable teachers in helping students to reach a course's objectives. Following are some of the ways that helped assessment and evaluations deliver better results:
Technology in Assessments
Technology has a vital role to play in effective and efficient assessment of learning. Modern technology offers educators a variety of new tools that can be used in the classroom. Technology can help teachers assess their students' learning as well as their performance in the classroom.
Use of Information and Communication Technology (ICT) in assessment involves the use of digital devices to assist in the construction, delivery, storage or reporting of students' assessment tasks, responses, grades and feedback.
Describing about the importance of technological tools in assessment, Usha Iyer, Principal, The Bangalore School, Bengaluru, says: "Digital learning can be a game-changer for Continuous and Comprehensive Evolution (CCE). The tools available nowadays can help schools to do away with the conventional methods. These tools help teachers to get a comprehensive real- time analysis of students' learning levels."
Understanding Students' Needs
In the current education ecosystem, it is impossible for teachers to dismiss the importance of "Knowing Your Students". Various researches have revealed that it is very important for teachers to know their students well for better learning among them.
Knowing students means more than merely acquiring social or administrative information — students' names and ages, something about their friendship circles, a bit about their family backgrounds, and a few statistics from their academic record. To maximise learning, we need to dig deeper than this superficial acquaintance.
Emphasising on the same, Seema Negi, Principal, Sanjeevani World School, Mumbai, says: "In Sanjeevani World School, Mumbai, we have adopted the technology for assessments in two steps. First we encourage teachers to understand the gender disparity i.e. to understand the needs of their students and their individual learning capabilities. Only after that we adopted technological tools for the assessment of students."
Nurturing a Positive Behaviour
It is important to remember that even though assessments and evaluations are necessary, sometimes a bad result or negative remark may also make children negative or depressed.
Nowadays, the schools have adopted the ways where students are not given grades or marks. They are not even announced passed or fail but are given tags like Improving, Transpiring etc. It helps students as well as parents to have a positive attitude towards their learning outcome.
Describing a similar practice, Greshma Momaya, Head Trio Tots – Trio World School, Bengaluru, says: "In our preschool, we have no grading system rather than we assess students' learning levels at the beginning of academic session. In our assessment throughout the year, we have introduced terms like "Emerging" and "Confident" that avoids any negativity among students and parents."
Though perfection is a relative term and it looks similar to developing excellence in something, a proper assessment ensures students keep evolving in terms of betterment.
Exact accuracy cannot be achieved easily, and assessment is a way to reach that. The repeated analysis will lead the student to develop his/her skills continuously, leading to a polished understanding and skills for the course that he/she pursues. Hence, to tweak the golden saying a little, it can be said that "Assessment makes a student perfect".

br>