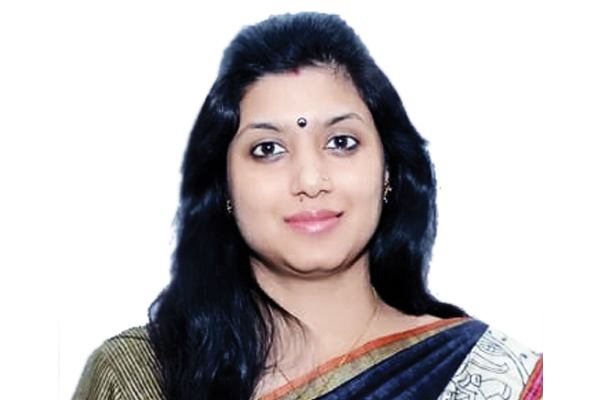 The education system at DPS Shaheedpath aims at holistic development coupled with discipline. The faculty is well versed with all the latest technology says Swati Pal, CEO, DPS Shaheedpath. She further emphasises that the management is focused on providing the best facilities in all spheres.
What are the practices followed at your Delhi Public School Shaheedpath to embed best future practices and innovation with the teaching- learning process?
DPS-Shaheedpath follows wonderful combination of Academics, Sports and Technology. All classes are equipped with smart classes which ensure use of technology to draw, sustain and increase student attention. Moreover teachers use varied teaching tools and practices like Sway, Flip grid, Skype in the classroom etc to embed best future practices in our classroom. Teachers are trained in various teaching tools to keep them updated on regular basis.
It is important to monitor innovative progress, performance and behaviour of every student at school, what initiatives have been taken by the school in this regard?

Yes, it is indeed very important to monitor innovative progress, performance and behaviour of every student. Behaviour of all students is monitored with CCTV camera installed in all classrooms, lobby and other areas. Children are also counseled on regular basis and difficult cases are dealt individually. Various tools of assessment and performance are used on regular basis for e.g. ASL(English) speaking assessment is done through use of flip grid. Study trips, workshops are also held regularly.
For Innovation in school it is very important to have skilled teachers, what measures have been taken at the school to improve the teaching experience?
To keep the teachers updated, school management works at various levels. Regular workshops on various subjects are held regularly. Teachers have been introduced to and trained using various technological tools. Entire teaching staff has been trained and enrolled at Microsoft Educator Community and regular workshops are organized to keep them abreast of new technology.
It is very important for school and parents to be in sync for the holistic development of children. Please share the processes followed at DPS Shaheedpath in this regard.
Parents are an integral part of our communication process. At the beginning of every session teachers and parents interact at Induction session that give parents a fair idea of school system, thought and ideology followed at DPS Shaheedpath.
We keep open house programme every Saturday to maintain communication with parents. Throughout the session regular PTM sessions are also held. Parents are also invited to interact and communicate with the Principal at regular intervals. As we believe that student-teachers and parent should work together for the overall well being and development of the students.
In order to maintain a good learning environment at school what activities along with study are conducted at DPS Shaheedpath?
Different activities are regularly organized in school from Play Group to XII to maintain a good learning environment at school. Different Clubs are introduced like Cultural, Literary, Photography, Environment, Cyber, Sports, Dance & Music. Club activities are part of Friday and Saturday curriculum.
Different competitions like debate, elocution, recitation, Inter-house competitions, sports competition are held regularly. Every Friday –Saturday sports activities are conducted on regular basis. Post- school we have Sports academy that provides training and exposure to students in sports like Basketball, Cricket, Football, Lawn tennis, Skating and Table Tennis etc and our children are doing exceptionally well in these sports in district, zonal and national level.

br>