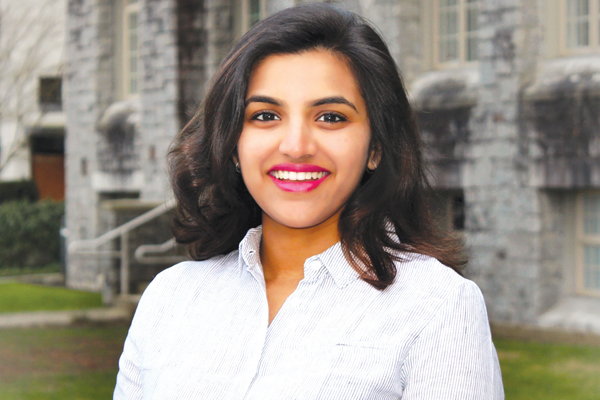 The school provides ample opportunities to sharpen the child's intellectual skills and develop physically too, says Srisha Mohandoss, Director – Academics, SSVM Institutions, in conversation with Elets News Network (ENN).
What practices are followed at SSVM World School help in developing good character among its students along with imparting quality education?
At SSVM, value-based education is an integral part of academics. The general pedagogical strategies like role plays, group activities and projects, group discussion, value clarification, diary writing, reflective practice, and many more stage appropriate strategies are being practised from primary to secondary/senior secondary levels at SSVM. Teachers observe students on core value concerns over a period of time and keep track of changes and the efforts made by students for improvement.
Creativity and logical thinking are essential traits required among students along with academics, what modifications SSVM World School has made in its curriculum in this regard?

The school has embraced creativity as a part of learning. We have a bulletin board display in every classroom to showcase creativity of students. The schools uses the most effective strategies like media-oriented programmes and inter-school competitions to enhance cognitive and emotional functioning among students. The classroom assignments use divergent and convergent thinking to enhance creativity among students. Standardised tests are being done to a great extent to measure the students' analytical and logical thinking. Creative skills at SSVM include five major areas such as imagination, being disciplined or self-motivated, resiliency, collaboration and giving responsibility to students by developing their own projects.
How increased usage of technology has helped SSVM World School in improving the learning outcomes among its students?
By using technology in the classroom, both teachers and students are developing skills essential for the 21st century. Information and Communication Technologies (ICT) are currently being used in academics at SSVM for effective learning among students and to provide teachers with access to a wide range of latest pedagogical practices. The technology integration in the curriculum has improved students' learning processes and outcomes.
In order to maintain a good learning environment, what activities along with study are conducted at the school?
SSVM has developed unique strategies for building a productive and positive learning environment with the provision of world class infrastructure and hygienic surrounding. SSVM believes that positive, productive learning environments are keys to students' academic and social success. The components which contribute for a positive learning environment at SSVM include positive interaction, code of conduct, positive action curriculum, help students develop intrinsic motivation, inculcating positive attitude, and establish a good connection between teachers and parents. These strategies are incorporated through activities like morning theme assembly, group discussion, open forum, story-telling, debate, poetry writing, story writing, speech, and model United Nations conferences, etc.
How does SSVM World School ensure the professional development of teachers?
Effective professional development at SSVM enables educators to develop the knowledge and skills they need to address students' learning challenges. SSVM emphasises on some professional development, leadership and classroom practices for the benefit of students. It involves professional learning, focusing on students, disseminating requisite knowledge and skills, engaging in systematic inquiry into the effectiveness of practices, being explicit about underpinning theories of professionalism and engaging everyone in the system of learning.

br>