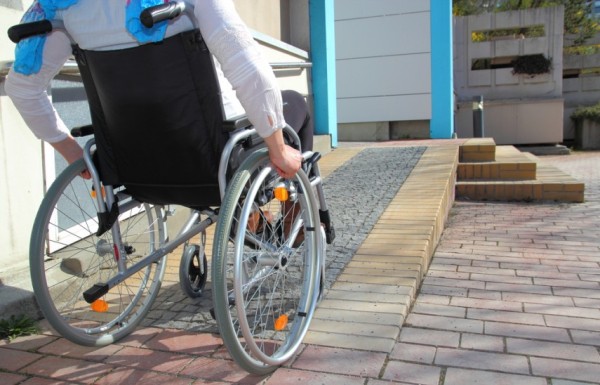 The Directorate of Education (DOE) has issued a directive asking all heads of government schools to maintain, provide, renovate, and repair existing infrastructure to make sure they are friendly to the differently- abled. The decision has been taken in wake of promoting inclusive education in all Delhi government schools.
The directive says, "This shall be done through Public Works Department by generating EOR (extra ordinary repair)". It further stated that no construction should be done without ensuring the same. And that, any leniency or non-compliance of this circular/order will be viewed seriously.
Notably, the directorate has compiled a handbook mentioning the specifications for such infrastructures in the school. Such handbooks are being distributed across Delhi government schools by the education department. It has been done in order to ensure barrier-free accessibility in the school buildings for children with disabilities.
As per media reports, 200 government schools under Directorate of Education (DOE) have received the handbooks.
"The principals and teachers need to be sensitised. They need guidelines on how to counsel the children, their parents and how to care for them," stated an official while explaining the reason behind the distribution of such handbooks.
These specialised handbooks contain information about different types of disabilities. Further, it mentions about rights and entitlements for children with disabilities and the penalties for offences committed against persons with disabilities.
The handbook also specifies the space to be allocated for people using mobility devices as well as those walking with assistance. It also gives specifications on toilets, walks and paths, tactile pavers, corridors and ramps, door hardware, dropped kerbs, staircases, and drinking water fountain among other things.
According to an official IEB circular, the handbook was prepared by adopting the guidelines of Ministry of Urban development, Government of India and the handbook on barrier free accessibility by Central Public Work Department as well as in consultation with the Office of Delhi State Commissioner for Persons with Disabilities.
The circular also mentions Section 16(ii) and Section 89 of the Rights of Persons with Disabilities Act, 2016. It mandates government to make efforts to provide inclusive education in schools funded or recognized by it. Further, it also gives provisions for charging fees as penalty from any person who contravenes any of the provisions of this Act.