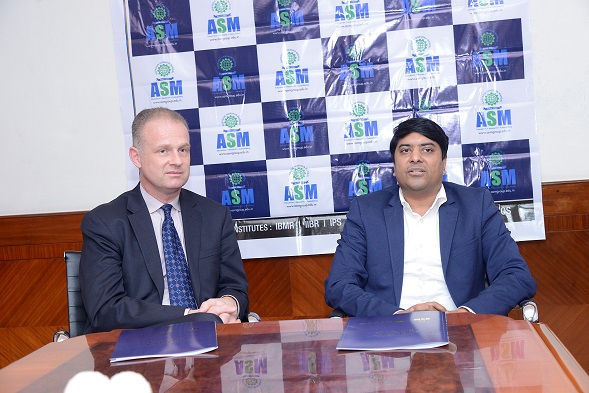 Harvard Business School (HBS) Online & Audyogik Shikshan Mandal (ASM), expanded their current relationship covering only the business fundamentals to include nearly all courses offered on its' online asynchronous platform.
ASM is the only b-school in India that will offer a curriculum integrated with HBS Online courses. All HBS online courses are developed by leading Harvard Business School faculty and offer participants the opportunity to engage with a global cohort, enhancing their exposure and business acumen development. 
Ross Pearo, Sr Director, Strategic Alliances & Initiatives represented HBS Online with Dr Sandeep Pachpande, Chairman, ASM Group representing it at the formal MoU signing.