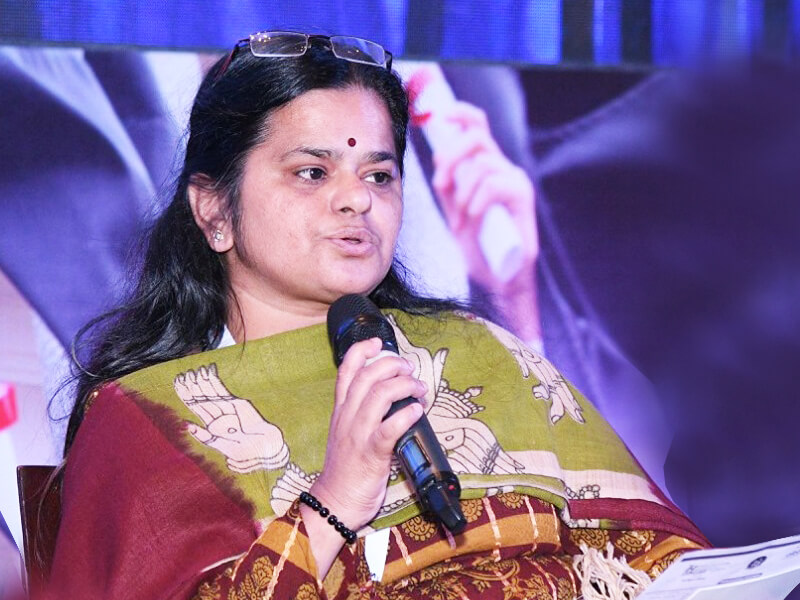 "It is very important to focus on national context of education before globalised context. Though there is no harm in adopting the best global practices and stay relevant as per the trends but at the same time focusing on education trends relevant to Indian trends will be more beneficial," said Prof Amita Mahor, Dean, VIT University, Bhopal.
Prof Mahor was among key speakers at the 11th Higher Education and Human Resource Conclave Pune. She shared her thoughts during a panel discussion on the topic – Changing Dynamics of Higher Education in a Globalised Context: Envisioning Strategies for Future.
Stressing on a very important point that quality of higher education should be improved, Prof Mahor said, "There was a time when it was necessary to make higher education accessible to a large no of people in the country. Thanks to our Government's efforts and policies that the same has been realised. Now, the quality of education is needed to be improved."

"On every platform, we talk about improving the quality of education but very few of us will be aware about the parameters on which the quality of any education ecosystem can be adjudged. These parameters will not only help the institutes to improve their ranking but it will also help students choose the most suitable institute as per their requirements," she added.
Prof Mahor also suggested that the higher education must serve every community in India for sustainable development. According to her, "In order to have sustainable development in the country, it is necessary to serve the local communities. It means that the higher education must empower our grass root level workers like farmers, labourers, mechanics and others. Education will help them to know about the best practices of respective sectors and boost their productivity."
Sharing her thoughts on encouraging innovation in higher education landscape of the country, she said, "Innovation in higher education should not only be limited to adopting new technologies rather we also need to focus on adopting the latest pedagogical practices. It is often heard from the institutes that our curriculum is at par to the global standards which is a good thing. However, the curriculum must also serve the needs of our country's requirement then only we can be successful."
She also raised a very important issue of brain drain in the country. Suggesting a solution for the same, Prof Mahor said, "A huge portion Indian taxpayers' money is being spent on teaching the students who lately work in a foreign country. It is bad for country's growth and the Government must bring such policies which may help India to retain its talent."

br>