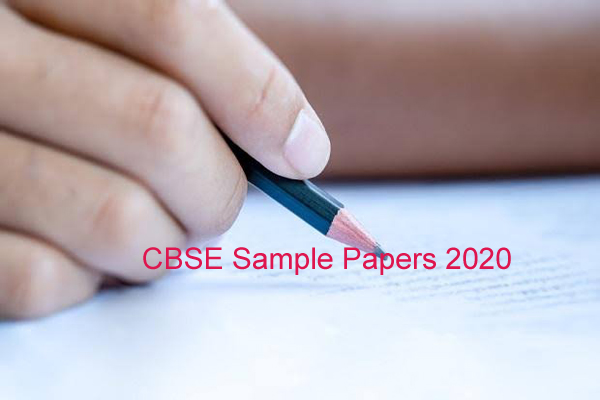 CBSE Sample Papers 2020 | The Central Board of Secondary Education has released the sample question papers for of Class 10th & 12th for 2020 board examinations on September 19, 2019. It was followed by CBSE releasing the marking scheme for every subject.
With exams right at the corner, it is important to know the importance of the sample papers and what it takes to score good marks with just a few benefits of solving the CBSE sample papers correctly.

Interested candidates can visit the official website of CBSE to download the sample papers.
Importance of sample papers
The samples are designed in the CBSE pattern for students to prepare for CBSE boards.
Practice papers are a saviour for any student. The chances of scoring the highest marks becomes easy when the students appear for mock drill or practice CBSE sample papers.
Sample papers also help students to manage and save time and proper weightage can be given to each section.
How to Attempt the CBSE Sample Papers
Choose a secluded place when you attempt the sample papers. This will help you concentrate better for the examination.
CBSE board examination constitutes for 3 hours. Set a proper date and time for solving the CBSE sample paper. Dedicate your complete 3 hours in solving the question papers.
Follow the CBSE marking scheme and attempt the sample papers. Don't jump into solutions at the beginning. Keep it for later once you are done solving the paper.
By now you know where you need to rework and continue studying those topics thoroughly.
The board examination is scheduled for the month of Feb-March next year. The practical examinations are likely to be conducted in the month of December this year.