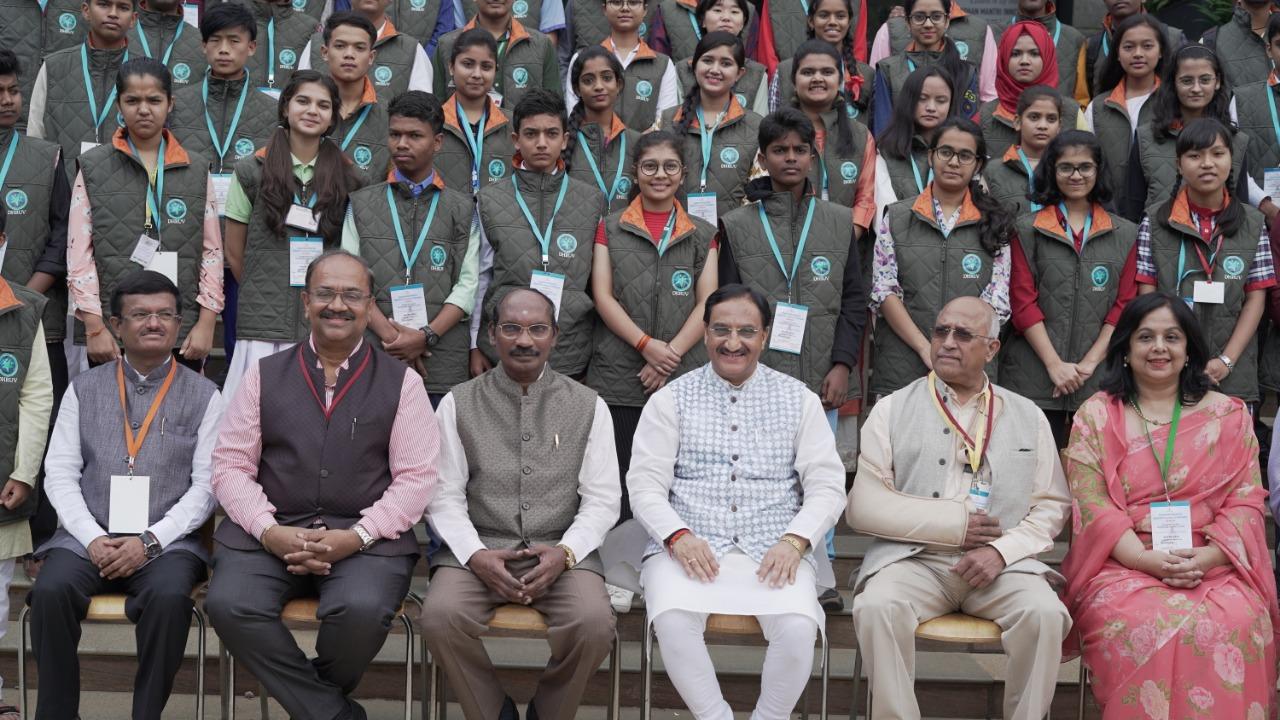 The Ministry of Human Resource Development on Thursday rolled out the Pradhan Mantri Innovative Learning Programme named 'Dhruv'. The platform is dedicated to help the meritorious students achieve excellence in science, creative writing and performing arts.
As per the official statement, 'Dhruv' has been launched to identify and encourage talented children to enrich their skills and knowledge.  Under the programme, gifted children will be mentored and nurtured by experts in the centres of excellence across the country.

Sharing the details about the programme, HRD Minister Ramesh Pokhriyal said that 'Dhruv' has included the students of performing arts, since it has the power to stir ideas and people.
The programme kick started with the first batch comprising of 60 outstanding students. To begin with, it will cover science and performing arts.
The students have been broadly chosen from classes IX to XII.
The programme, which will run for 15 days, will have two separate groups for science and performing arts students respectively.
'Dhruv' was launched at the Indian Space Research Organisation (ISRO) headquarters in Bengaluru. The event was also attended by ISRO Chairman K Sivan, who recently made it to the headlines during Inda's Moon Mission.