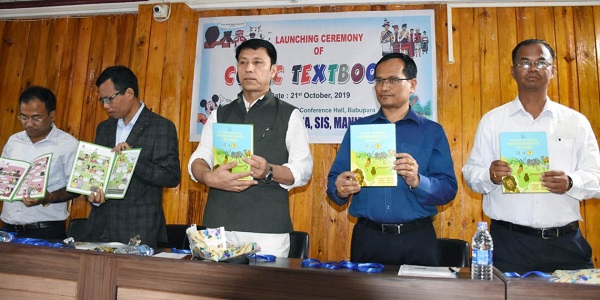 In order to push the young minds, schools in Manipur are likely to introduce textbooks in comic form from the next academic session. Education minister Thokchom Radheshyam in Imphal on Monday said that this was the first time occurrence in India.
Commenting on the happening, Minister Radheshyam said, "The department was thinking of using a new idea to encourage and ignite the young minds so that their learning capacities are utilised to the maximum. Therefore we're planning to introduce comic textbooks on three subjects first (for Class I to V). The subjects are environment studies, language and mathematics."
Along with Minister Radheshyam, Commissioner Ranjit Radheshyam was also present at the launch.
Director Th Kirankumar of the Schools education said that the comic textbooks which are supplementary books for the students were compiled and designed by a big team of subject experts in the state.

"But we'll be consulting the competent authority (including National Council of Educational Research Training Delhi) in case of Mathematics as it has certain technical issues," Kirankumar said.
Adding further he said that the comic textbooks will be circulated to the selected schools in the state with the goal to reach the group students in different places.
According to NITI Aayog's school education quality index, Manipur had topped the list of the best performing smaller states.

br>